Do you know your true love language? Love is a beautiful thing. When it hits you, everyone else's opinion won't matter anymore. All that matters is you and your beloved, against the world.
You begin to see yourself as one – a team working towards eternal happiness and ecstasy. Life suddenly reflects a whole new meaning and you can't seem to stop smiling, no matter where you are or the condition you are in.
The thought of your beloved is like a healing balm.
Every so often, however, the love begins to gradually fade away. You will begin to wonder what is going on. Were you never really in love? Has the feeling developed wings and flew away?
Where did that spark go and how can you get it back? These are a few of the many questions you'd ask at such a time. Well, this article review will show you the secret to love that lasts.
As written by Dr. Gary Chapman, we will consider the 5 love languages that will make that possible.
Love Language One: Words of Affirmation
Just like the different languages of the world, people have different languages in which they want to be communicated to.
For instance, if I can only speak Latin and you come expressing your love in English with all the romantic terms there is in the English dictionary, I will never understand you or know if you really care, no matter how hard you try.
My love tank, as Dr. Chapman described it, would still be empty no matter how fluent and expressive you are in English.
Now, it's not that you are doing the wrong thing; it's just that you are speaking in the language that doesn't resonate with how I want love to be communicated to me.
No matter how hard you try, it won't appeal to me, and I may never believe you really love me. This is common today in many relationships. We see one partner trying so hard to please the other yet, their relationship can't stop peddling on a downward spiral.
Words are powerful, and one way to express love is to use them to affirm how we feel inside towards your partner. You may feel all the 'head-over-heels' in love feeling, but if you don't say it, how would your partner know?
You may try to show it in other ways, but nothing beats words of affirmation. Yes, your partner wants to hear you say it, even if it doesn't matter or it looks seemingly insignificant. Affirming your emotions towards your partner is something you should never think twice about.
For instance, words of affirmation could come in the form of "I love you" every single time, especially when dropping the call when you guys are apart, or showing appreciation for what your partner is doing.
Like, "Honey, thank you so much for taking care of the water bill; I appreciate that a lot" or even "You look great in those pants, honey". It makes your partner feel much appreciated, too, and of course, inspires him to do more.
To some, this is their primary love language, but to others, it may be some of the ones we will discuss below.
Love Language Two: Quality Time
While others primarily love to be told how much they mean to you and how you appreciate them, some others care less about that and prefer you spend more time with them.
Now, this is not the typical time together watching TV while she operates her phone or vice versa; this means spending time together talking about what really matters most to each other.
It means letting go of every distraction and giving each other your undivided attention for that time. It means taking a walk, just the two of you, or going out to eat and looking at each other and talking.
Not looking sideways or walking ahead of each other; being on the same level, holding hands and enjoying the breeze as it caresses both your legs while you enjoy that leisurely walk.
When this is your partner's primary love language, there is nothing else you do in this world that can take the place of quality time. They want to be loved this way. To them, this is how to best love them.
This is how they feel you really care about them and have their best interests at heart. It could come in simple forms like playing games together or discussing what interests your partner.
It could also be your partner telling you how their day went, and how stressful and frustrating their new project is; instead of listening with the intent of suggesting solutions, you should try to just listen!
Yes, only node or look them straight in the eye and tell them you really understand what they feel, and how you believe and trust that they are strong enough to pull through.
Also, if your partner is a music lover, for instance, you could engage them in a conversation about the forthcoming opera; why the last edition was a flop and what needs to be done for this edition to be a success.
You will see how it lights up their mode and really engage in a great conversation between you too. It strengthens the bond between the two of you and also affords you the privilege of getting to know each other more.
Master the skills to Build A Stronger Relationship

Love Language Three: Receiving Gifts
Who doesn't like gifts, right? I know, but some people believe this is the primary way to show how you care about them.
It doesn't matter the content of the gift – just give them presents and their love tank will always be filled to the brim. In the words of Dr. Chapman, "A gift is something you can hold in your hand and say, "Look, he was thinking of me," or, "She remembered me."
You must be thinking of someone to give him a gift. The gift itself is a symbol of that thought. It doesn't matter whether it costs money. What is important is that you thought of him.
And it is not the thought implanted only in the mind that counts, but the thought expressed in actually securing the gift and giving it as the expression of love."
Now, the question most people ask when it comes to this is how much gifts would be enough to fill your partner's love tank? Great question! In answering that, it would be better your gifts are full of surprises.
There are many instances that you could turn into a channel of presenting that gift to your beloved. For instance, while coming back from that trip or office.
It must not be every day so it doesn't become an expectation but do that as often as you can, and in a surprising way, too.
Gifts could come in different forms; it could be in flowers, cards, personally hand-written notes, chocolates, etc. you know what your partner loves.
Also, try as much as possible to gift them something unusual every so often so they don't get used to 'the usual'. It is what adds spices to those moments.
A few more ideas could be to secretly record their reaction to receiving a particular gift and sending the videotape to them in a mail as another gift. Besides making them laugh, they will feel loved and cherished. It just shows how you hold them in high regard.
Don't think too much about these gifts; as it comes to your mind, just do it!
Love Language Four: Acts of Service
Acts of service as a love language means doing things you know your spouse would like you to do. You seek to please her by serving her, to express your love for her by doing things for her.
How would you know exactly what to do, you may ask. As mentioned by Dr. Gary Chapman, such actions as cooking a meal, setting a table, washing dishes, vacuuming, cleaning a commode, getting hairs out of the sink. 
Removing the white spots from the mirror, getting bugs off the windshield taking out the garbage, changing the baby's diaper, painting a bedroom, dusting the bookcase, keeping the car in operating condition, washing or vacuuming the car.
Cleaning the garage, mowing the grass, trimming the shrubs, raking the leaves, dusting the blinds, walking the dog, changing the cat's litter box, and changing the water in the goldfish bowl are all acts of service.
They require thought, planning, time, effort, and energy. If done with a positive spirit, they are indeed expressions of love.
Your partner need not ask you before you do them; this demands that you do them at will. Some people believe home chores are for women. Well, you can change that if you discover her primary love language is acts of service by helping her out in the kitchen as often as possible.
This doesn't mean you are being manipulated as some may think it to be; it means you are a sensitive and loving person who cares about your partner and would do anything to make them feel loved.
Try to surprise them sometimes with these tasks. For instance, she tells you she wants to go get the kids and then go shop for groceries. Why not do the dishes or cook a meal before they come back?
Besides projecting a great image before your kids, your partner would love you more for it. The truth is, you will feel great doing it; you won't know how great until you actually do.
Know this, though; instead of feeling used as most egotistic men would feel; see it as a way to show how much you love your partner. See it as a proof of your unrelenting love for her.
Love Language Five: Physical Touch
No! It's not all about the bedroom; it's about the hugs, holding hands, intentional touches on the face, leg, arms, or pats on the back.
Those whose primary love language is physical touch are – not surprisingly – very touchy, and see that as an expression of love. They are the ones who would prefer to hold you real close in public.
Yes, PDA is their thing, not because they just want to shout it loud, but because they just want to feel loved as long as they are with you.
If you are the type that feels irritated with touchy people, you may have a hard time in a relationship with this type of person; it's either you learn to adapt and live with it or quit and allow them to find someone who understands them as they are.
Imagine two couples with this same love language – just perfect! It doesn't have to be a problem if you are not that type anyway. Just as most men think of sex when you mention 'physical touch', just anyone can adapt to this.
People with physical touch as their love language feel more secure in their partner's love, especially when you say you love them, holding them by the side makes it even sound better as opposed to just saying it without any touch. It assures them you mean it from the button of your heart, and they believe you more.
A few ideas would be to try and hold hands a lot while taking a walk, kiss and hug as often as you can, holding hands while watching the TV together, knee touching each other or foot drift over each other while eating and, of course, sex.
Conclusion
5 Love languages is a very interesting concept coined by Dr. Gary Chapman. It helps any couple better communicate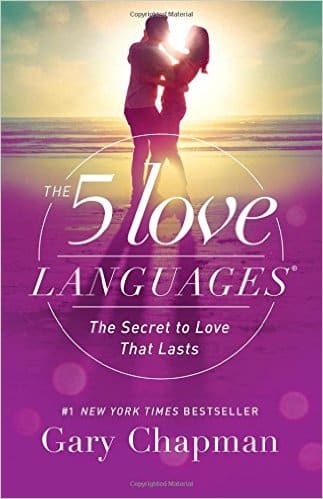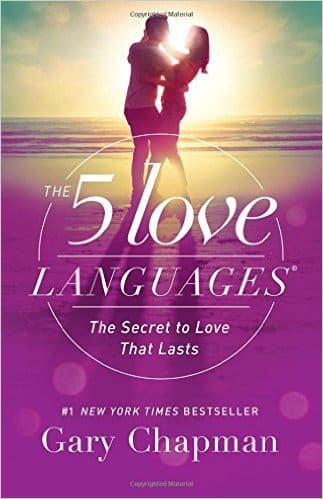 their feelings towards their partner, keep each other's love tank full, and almost guarantees a long-lasting relationship.
Are you wondering how you can know your primary love language? Well, you may say all of these things are important to you, and that can be totally true, but we all have that particular one that makes up our primary love language.
Dr. Gary Chapman advised that you ask yourself; what does your spouse do or say or fail to do or say that hurts you deeply? If, for example, your deepest pain is the critical, judgmental words of your spouse, then perhaps your love language is "Words of Affirmation."
If your primary love language is used negatively by your spouse—that is, he does the opposite.
It will hurt you more deeply than it would hurt someone else because not only is he neglecting to speak your primary love language, he is actually using that language as a knife to your heart.
David Small
is the founder and editor of relationshiptips4u. He is a dating, marriage & relationship coach, speaker, and author. Learn more about him here and connect with him on Twitter, Facebook, and LinkedIn.
Master the skills to Build A Stronger Relationship