Attractive is defined by the Merriam-Webster dictionary as having a pleasing appearance; especially: having a pleasing appearance that causes romantic or sexual feelings in someone. Most of the novels and movies are based on love stories, where two people have to go through heaven and hell just to be with each other. People do whatever it takes to impress their girlfriend/boyfriend. They make sure they look attractive and presentable when they meet them.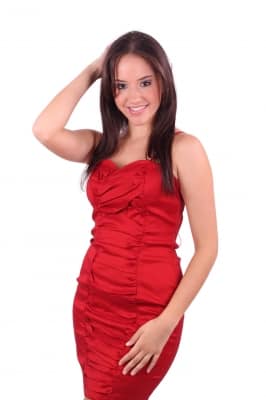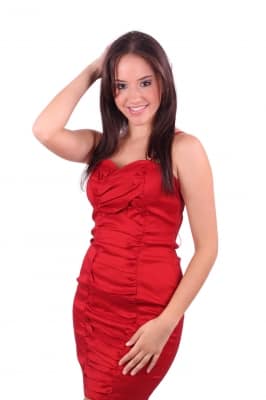 However, the magic starts slipping away after marriage and more of it washes off after the honeymoon period. Couples often start resenting each other with the passage of time and this eventually leads to an absence of love and an inability to feel the same attraction that had initially drawn them towards each other.
If you started feeling this way lately or you are afraid that this may happen; then this article 17 Way to be attractive to your husband is for you, and if not, then it is still better to be familiar with the red flags of a loveless marriage.
1. Take care of your looks:
Men tend to complain that after marriage women have this tendency to let stop caring about how they look. They gain weight and do not bother with dressing well, or putting on makeup or making the effort to be the best version of them, which make them look unattractive.
It is important to remember that looks may not be everything a man looks for in a woman, but it is extremely important for intimacy and primal attraction.
Signs of aging manifest themselves later in men since they do not have to go through childbirth and pregnancy. Women, however, need to realize that by taking care of their looks and weight they would also be maintaining their health and wellbeing in the long run.
2. Try getting a makeover:
Getting a makeover does not have to be drastic; a different haircut or a different hairstyle can entirely change what you look like. Men love coming home to a lovely face, so you might as well give your husband someone who is really attractive to look upon and appreciate.
It would be reminiscent of the early courtship days when you would spend several hours picking the right dress and the shoes, and pairing that up with statement jewelry and clutch; just to look attractive for him to notice you, and this may get him to feel the same way and would spice up your otherwise boring marital life.
Master the skills to Build A Stronger Relationship
3. Red is the new black:
If the goal is to get a man's attention and look attractive, you can never go wrong with red. Red lips, red nails and of course, the all-time famous red dress, which is an eye-catcher and makes the heads turn.
The red color is the symbol of love, passion, and ecstasy and it also stands out the most among all other colors. In one study it was actually proven that men spend more money during shopping if his partner is adorned in red.
4. Let your smile be the mirror to your soul:
One of the best ways to communicate with someone, especially a partner or a husband is body language. The sweetest of words cannot compete with one smile that matches the twinkle in your eyes, it may sound trivial, but sometimes it is the absences of little things that make lovers wander away. A smile is an invitation to get to know someone better, to make them feel comfortable and to make them feel wanted and cherished.
Related Articles
5. Have a friendly attitude:
John Gray, author of 'Men and Women are relationships' talks about this couple who, despite being caring towards each other were unable to feel loved, he solved their problem by explaining that they harbored internal resentment and that both of them could sense it.
The point is, if you are going to show love or be warm towards your husband, make sure the effort is genuine and that you are faking anything. This would be in favor of both you and your husband.
6. Be confident:
Confidence can get you anything and get you through everything. It is a quality that people consider important in a partner or a friend. It is plain and simple if you feel good about yourself; you exude a positive vibe which will not only make him/her feel just the same about you but will also make the other person happy around you.
7. Talk to him:
Married couples get so busy with work, kids and paying the bills that they often drift apart, up to a point where they barely talk or do anything to acknowledge each other's presence. The key base for a loving, successful and fulfilling relationship is proper communication.
Lack of communication alongside neglect can lead to distances which are difficult to ignore or confront. That is why you must make him/her feel safe and ward off all the insecurities; reassure him/her when he has had a bad day, tell him how your day was, try joking with him to make him laugh, for a man who feels love is a man willing to give love in return.
8.

Spend time together

:
When was the last time that you and your husband had dinner together or watched a movie together or just sat down together and cherished the fulfilling silence? In the movie Pulp fiction, the lead actress describes true love as being able to share silence with one another.
Modern life and associated responsibilities have given us very little time to sit down and do nothing and bask in the moment of being together and hiding it from the rest of the world. Spice up the chemistry between the two of you by getting close and alone.
9. Plan something special:
This, opposed to spending time alone, is about spending time with each other with a little bit of glitz and glamour. Plan a surprise by not having dinner ready and go out to a fancy dinner at the place where you two first met.
Instead of spending the weekend at home go for a long drive and drive around the town or go for a picnic. A little something special apart from the monotonous routine can give you memories to cherish forever and would strengthen the bond between you and your husband.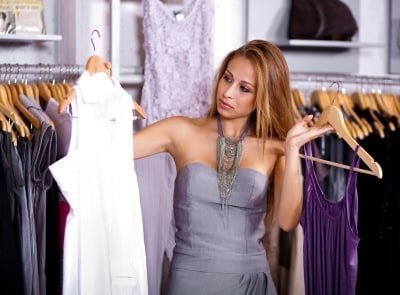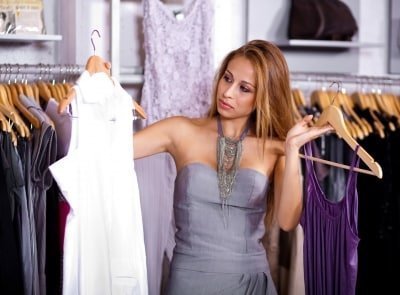 10. Give him space:
Sometimes when a man is pushed down by the world he does not need you to be taking care of him, he needs to have time alone to himself to heal. John Gray again in his book 'Men and Women in relationships' tells the reader about a tradition of the Red Indians, when a man would go into a cave to get away from his surroundings, his woman would not follow him there or disturb him.
Make sure that while being there for your husband you do not become his mother in the process. Be his wife and respect his boundaries. This will only make him respect you more.
11. Cook his favorite food:
We all are food fans, are we not? And it does not go without saying that the way to a man's heart is through his stomach. Moreover, one can never go wrong with the food, EVER. List all of your husband's favorite dishes and make it a point to cook with his favorite ingredients. Obviously, a person tends to get bored if the same food is served to him every day; so ladies, experiment.
You can look up the recipes at https://www.pinterest.com/ and you will find tons of recipes from all over the world. Bring diversity in the way you present food to your husband; try using different decorative techniques and incorporate 'colors' in your dishes. Use colorful vegetables and sauces and spice up your life!
12. Give him presents:
Men appear tough on the outside but are actually sensitive creatures, probably more sensitive than the ladies. Remember all the important dates pertaining to your relationship and do something to celebrate those days. Make him feel special by baking him a cake and writing him a note on the day you first met, to let him know how cherished is his presence in your life.
Celebrate your first kiss, first date, first hug and pretty much anything special. You do not have to wait for occasions to get him presents or to make him feel better, stick a note on his laptop screen and his day will definitely brighten up when he sees it. Sneak in notes with his lunch and get him small gifts such as a wallet of earphones without any special occasions. These small gestures will keep the 'spark' alive and he will most definitely treasure you.
13. Be honest about how you feel:
When attractive Elizabeth Taylor talked about two romances of her life, she always mentioned how important a part of the romance was a good honest fight and that could help the love grow better. We tend to look at honesty as something bad, or as something harsh, at times, but if you can be honest with your husband in a fight and let all the bottled up feelings out, then you can have you happy ever after.
14. Share his interests:
Try not to badger him about work or his insecurities, but get close to him by taking interest in his hobbies. Many people have fallen in love after finding out they had the same favorite book or enjoyed playing the same sport.
If he likes reading James Bond novels give them a go, or if he enjoys singing you could try doing the same. Similarities and showing a keen interest in someone always leads to something special.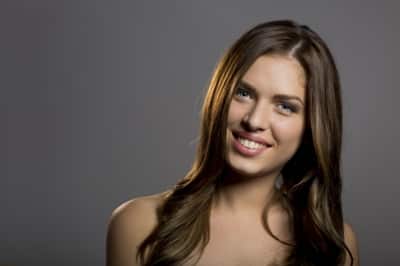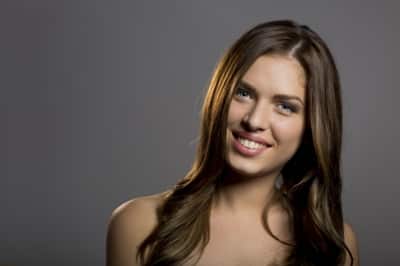 15. Be a lady:
In an article about intimacy, one doctor wrote that the reason the bond of togetherness was so strong in Russian couples is that the gender roles are so well defined. Get him to open a tight jar for you, even if can do it yourself. Ask him to move something heavy for you; the purpose is to make him feel wanted and important.
16. Be good to his family:
Men love girls who respect their families. Be the girl who treats her mother in law the way she would treat her own mother. Get small gifts for your husband's mother and ask him to take you to his place to visit his mother. Plan shopping trips and dinners with your husband's siblings.
When your husband will see you take care of his family, he will cherish your presence in his life even more. He will love you for taking care of him and will love you more for treating his family as your own. Small things and gestures in life matter the most and ladies should grasp every chance to make their marital lives better.
17. Experiment with each other:
In order to be in love and to remain attracted to each other, it might be a good idea to let your fantasies go wild and try new things with an open mind.  This has to be an area where the both of you let go and trust each other to the fullest. Of course, if you are not comfortable you should let your husband know in a way that would not hurt his feelings or your relationship with him. Bring innovation in your sexual life and be creative.
There are several ways to gain a man's interest and keep him interested in you, but you have to know how far are you willing to go to get that love. You have to give it your best and be at your best. Perhaps it is safe to say that the best way to have a man attracted to you is to be attractive and in love with him, and do not be scared of expressing your feelings for him.
It is my hope that this article 17 Ways To Be Attractive To Your Husband, has been of help in your quest of been attractive to attract the attention of your husband.
Image courtesy of patrisyu at FreeDigitalPhotos.net
Images courtesy of David Castillo Dominici at FreeDigitalPhotos.net
Image courtesy of photo stock at FreeDigitalPhotos.net
David Small
is the founder and editor of relationshiptips4u. He is a dating, marriage & relationship coach, speaker, and author. Learn more about him here and connect with him on Twitter, Facebook, and LinkedIn.
Master the skills to Build A Stronger Relationship