Do you know that inspirational love quotes can energize your love life? When it comes to love, expressing it in words isn't easy.
Sometimes it gets difficult to find just the right words to make your better half understand how deep your love is.
Whether you are trying to tell your spouse how much they mean to you, or you are in the initial stages of a blossoming romance – there are some words that have already been spoken and written that will capture everything you desire to say.
Are you ready for some serious swooning? Here is a selection of inspirational love quotes by famous celebrities and from popular movies, TV shows, songs and books to help you get your message across perfectly:
In order to make browsing our 125 inspirational love quotes easier for you, we have divided them into the following five categories:
25 Inspirational Love Quotes from Songs.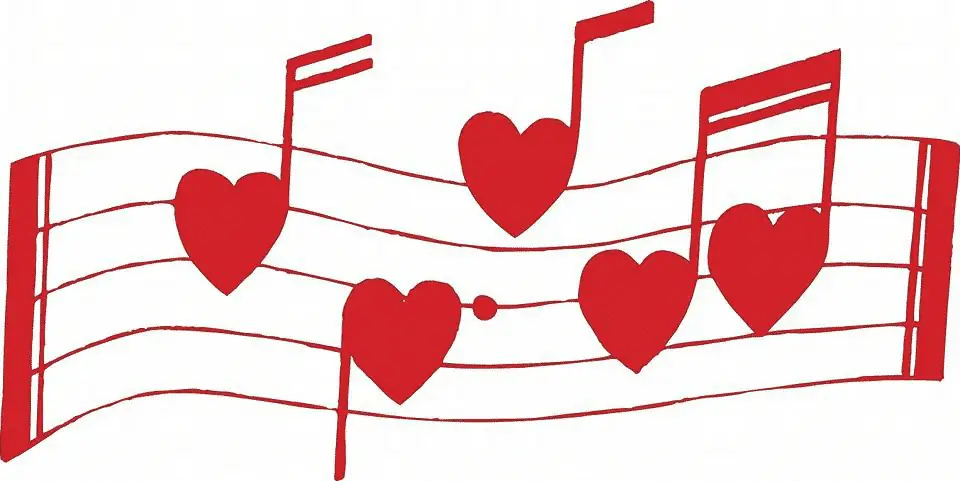 "When I see your face, there's not a thing that I would change. 'Cause you're amazing just the way you are." – Just The Way You Are by Bruno Mars
"I don't want another pretty face, I don't want just anyone to hold, I don't want my love to go to waste, I want you and your beautiful soul." – Beautiful Soul by Jesse McCartney
"Love can touch us one time and last for a lifetime, and never let go 'til we're gone." – My Heart Will Go On by Celine Dion
Don't wanna give my heart away to another stranger Or let another day begin, won't even let the sunlight in. No, I'll never love again." – I'll Never Love Again – Lady Gaga, Bradley Cooper
"We found love in a hopeless place." – We Found Love by Rihanna
"Darling, don't be afraid, I have loved you for a thousand years, I'll love you for a thousand more." – A Thousand Years by Christina Perri
"Tell me how to win your heart for I haven't got a clue, but let me start by saying, I love you." – Hello by Lionel Richie
"But I won't hesitate no more, no more. It cannot wait, I'm yours." I'm Yours by Jason Mraz
"I can be your hero baby, I can kiss away the pain. I will stand by you forever; you can take my breath away." – Hero by Enrique Iglesias
"So what can I do to prove I need your love? What will it take because I won't give up?" – Anything by 3T
"Sometimes it lasts in love but sometimes it hurts instead" – Someone Like You by Adele
"Girl you're my reflection, all I see is you. My reflection, in everything I do." – Mirrors by Justin Timberlake
"When you said you looked a mess, I whispered underneath my breath, but you heard it, darling, you look perfect tonight." – Perfect by Ed Sheeran
"Will you still love me when I'm no longer young and beautiful?" – Young and Beautiful by Lana Del Rey
"The world is ours. If we want it, we can take it, if you just take my hand." – Give Your Heart a Break by Demi Lovato
"You leave me breathless. You're everything good in my life." – Breathless by Shayne Ward
"Nothing's gonna change my love for you, you oughta know by now how much I love you." – Nothing's Gonna Change My Love For You by Glenn Medeiros
"I've found a reason for me, to change who I used to be, a reason to start over new, and the reason is you." – The Reason by Hoobastank
"You never love yourself half as much as I love you." – Little Things by One Direction
"All I needed was the love you gave, all I needed for another day, and all I ever knew- only you." – Only You by Alison Moyet
"All the money in the world could never add up to all the love I have inside." – All I Have To Give by Backstreet Boys
"I'd climb every mountain, and swim every ocean, just to be with you." – You Are The Reason by Calcum Scott, Leona Lewis
"I will stay, I will stay with you. We'll make it to the other side like lovers do." – Don't Give Up On Me by Andy Grammar
"And I need you now tonight, and I need you more than ever, and if you only hold me tight, we'll be holding on forever." – Total Eclipse of the Heart by Bonnie Tyler
"I know I needed you but I never showed. But I wanna stay with you until we're grey and old." – Say You Won't Let Go by James Arthur
25 Inspirational Love Quotes from Movies.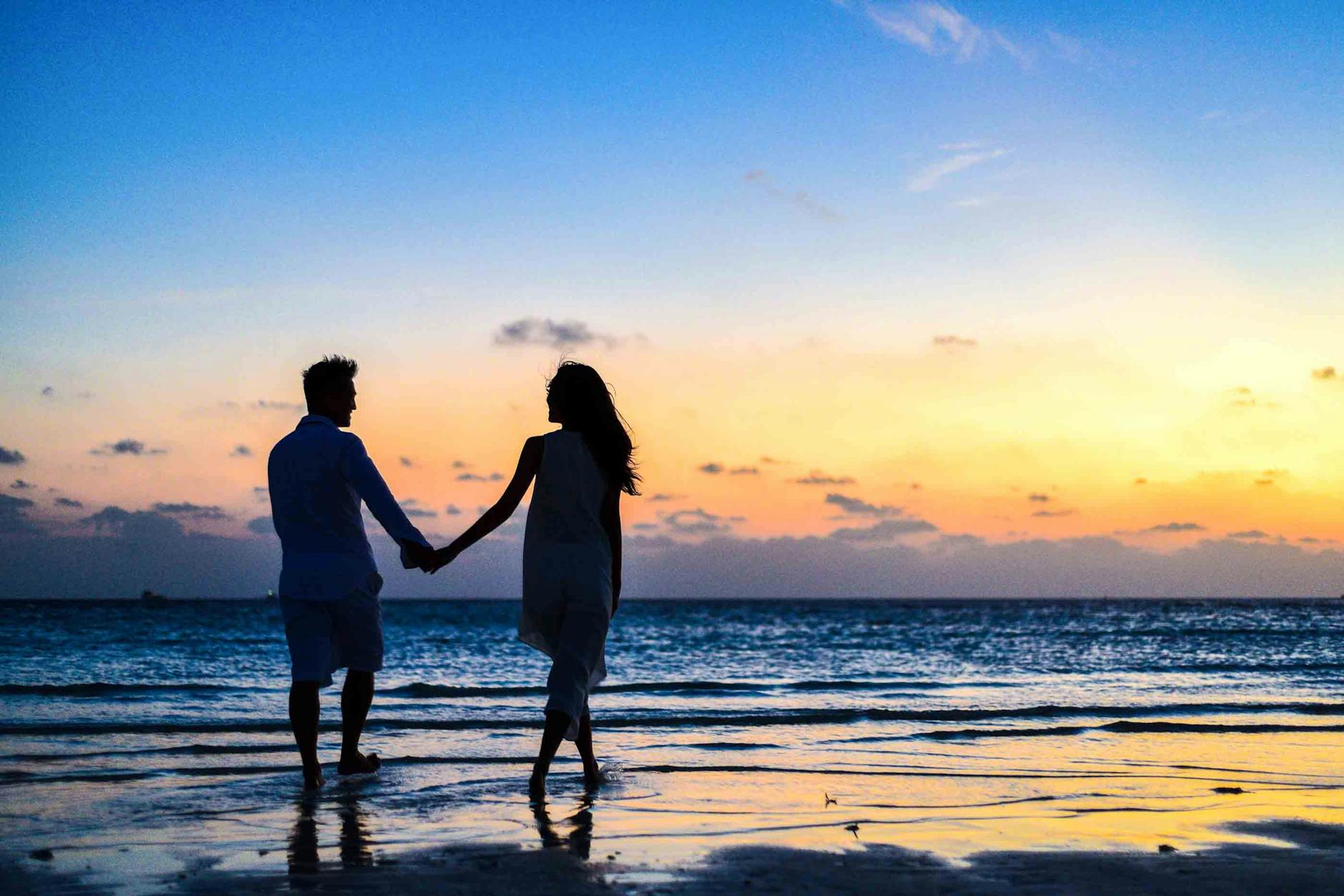 Related Article: The Top 50 Free Romance Books on Kindle.
Master the skills to Build A Stronger Relationship
25 Inspirational Love Quotes from Books.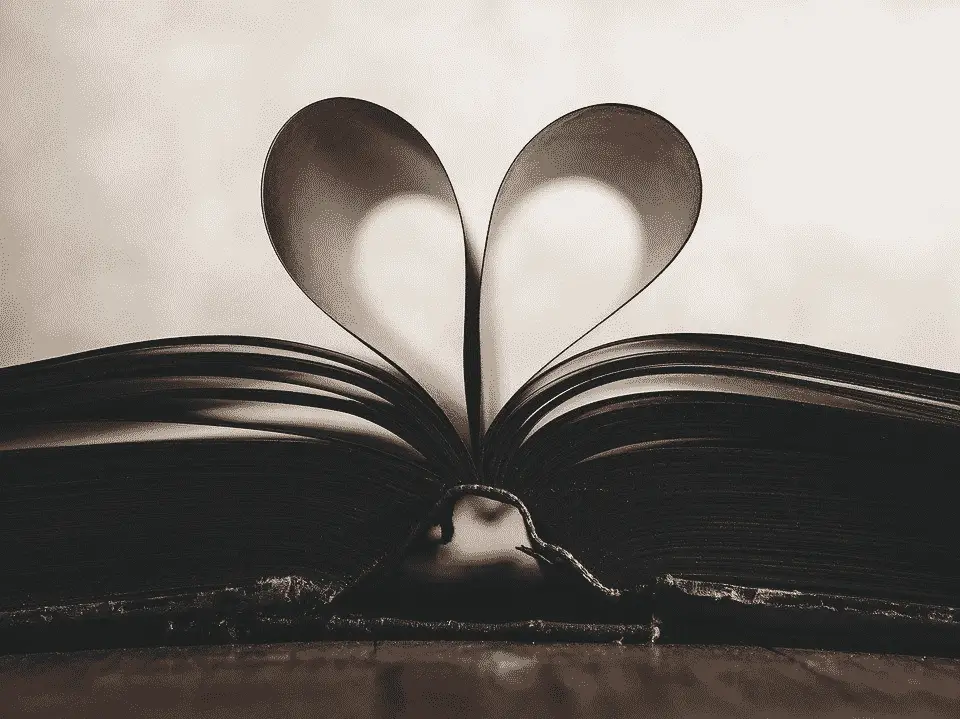 25 Inspirational Love Quotes from TV Shows.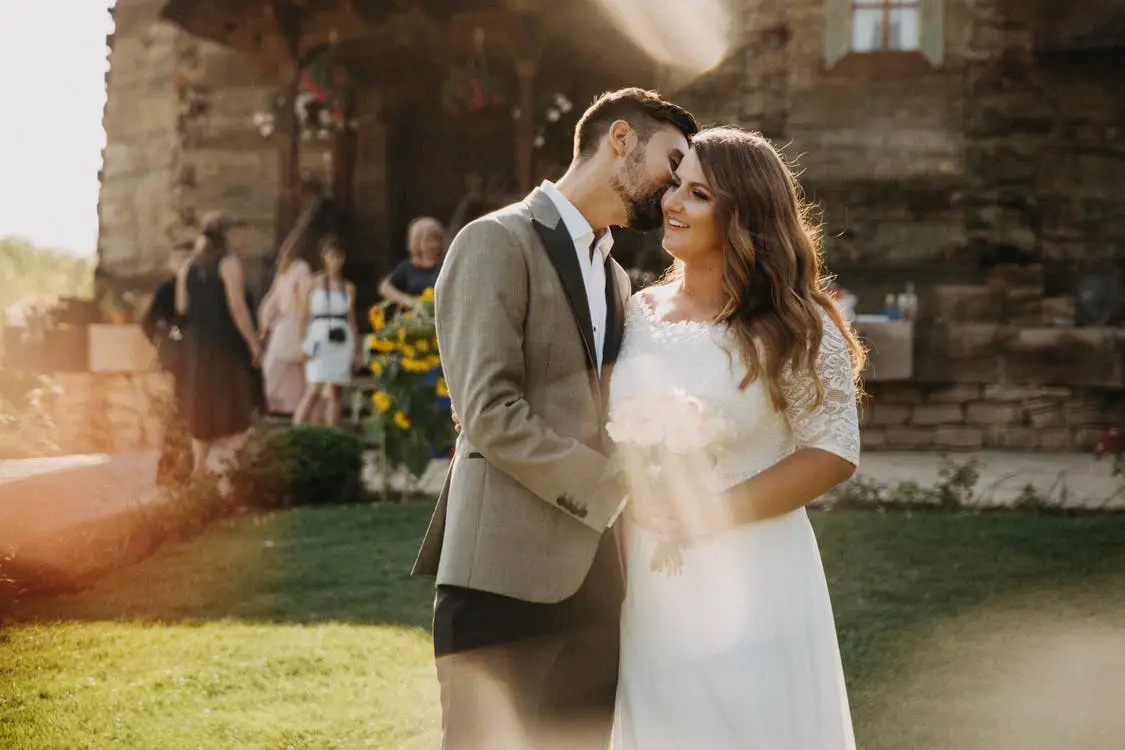 "Love is a wonderful thing. And it doesn't knock much, so when it does, make sure to open the door." – One Tree Hill
"I love you. Any surprises that come our way, it's OK, because I will always love you." – R.I.E.N.D.S
"You know you are right for someone when they force you to be the best version of yourself." – The Mindy Project
"Promise that you'll love me. Even when you hate me." – Grey's Anatomy
"If I had to dream up the perfect woman, she wouldn't even come close to you." – Boy Meets World
"You're mine and I'm yours. And if we die, we die but first, we live." – Game of Thrones
"It's like my life isn't even real to me unless you're there, and you're in it, and I'm sharing it with you." – The Gilmore Girls
"Actually, there is a word for that. It's love. I'm in love with her, okay?" – How I Met Your Mother
"We're a masterpiece. And I don't care what you think right now. We're going to be together forever and I know that, but you still need to find that out. You know where I'll be." – Boy Meets World
"You make me happier than I thought I could be. And if you let me, I will spend the rest of my life trying to make you feel the same way." – R.I.E.N.D.S
"I guess we just have to let the people we love live their lives and all we can really do is be there for them when it all comes crashing down." – 90210
"You are the Moon of my Life. That is all I know, and all I need to know. And if this is a dream, I will kill the man who tries to wake me." – Game of Thrones
"Sometimes if we truly love someone, we have to be okay with letting them go." – The Carrie Diaries
"I can't imagine loving you more than I do right now. But I felt that way yesterday, and the day before yesterday, and the day before that." – The Big Bang Theory
"Who doesn't want more romance in their life? Maybe it's just up to us to make it happen. To show up and be meant for each other." – Grey's Anatomy
"Most of my life I felt alone, even when I was with people. That was until I met you." – Pretty Little Liars
"And you, with all your little flaws, and your little quirks, somehow you keep drawing me back in." – The O.C.
"If two people are meant to be together, eventually they'll find their way back." – Gossip Girl
"Plan A was marrying her a long, long time ago. Pretty much the day I met her." – The Office
"When all my dreams come true, the one I want next to me- IT'S YOU." – One Tree Hill
"If I had the choice of hanging out with anyone in the entire world or sitting at home with you eating pizza, watching a crappy TV show, I'd choose you every time." – Scrubs
"Everything I've ever done, every choice I've ever made, every terrible and wonderful thing that has ever happened to me, it has all led me to right here, this moment with you." – Castle
"I wake up every day, and I find that I love you more than I did before." – Outlander
"I love you so much as a human heart can love." – This Is Us
"Because if you really love someone, it is simple." – New Girl
Related Article: 20 Best Romantic Audio Books that will Energize Your Love Life.
25 Inspirational Love Quotes by Famous Celebrities.
"Love is a decision, not just an emotion. It is selfless, and a commitment." — Lydia McLaughlin
"You know its love when all you want is that person to be happy, even if you aren't part of their happiness." – Julia Roberts
"When you are missing someone, time seems to move slower, and when I'm falling in love with someone, time seems to be moving faster," – Taylor Swift
"When you're lucky enough to meet your one person, then life takes a turn for the best. It can't get any better than that." – John Karasinki
"First and foremost, self-love, and then give love away," – Russell Brand
"For it wasn't into my ear you whispered, but into my heart. It wasn't my lips you kissed but my soul." – Judy Garland
"Lots of people want to ride with you in the limo. But you want someone who'll help you catch the bus," – Oprah Winfrey
"You can close your eyes to the things you don't want to see, but you can't close your heart to the things you don't want to feel." – Johnny Depp
"Passion makes the world go round. Love just makes it a safer place," – Ice-T
"There is no right time and place for love. It can happen anytime." – Shah Rukh Khan
"Love has nothing to do with what you are expecting to get, only with what you are expecting to give – which is everything," – Katharine Hepburn
"10 ways to love: listen, speak, give, pray, answer, share, enjoy, trust, forgive, promise." – Will Smith
"True love is singing karaoke 'Under Pressure' and letting the other person sing the Freddie Mercury part," – Mindy Kaling
"When someone else's happiness is your happiness that is love." – Lana Del Rey
"The most important relationship in your life is the relationship you have with yourself. Because no matter what happens, you will always be with yourself," – Diane Von Furstenberg
"I think the thing that I have learned is that a bad love experience is no reason to fear a new love experience." – Anne Hathaway
"Continue to share your heart with people even if it has been broken," – Amy Poehler
"Love is a promise, love is a souvenir, once given never forgotten, never let it disappear." – John Lennon
"A simple 'I love you' means more than money," – Frank Sinatra
"True love brings up everything – you're allowing a mirror to be held up to you daily." – Jennifer Anniston
"If you can't love yourself, how in the hell are you gonna love somebody else?" – RuPaul
"When you're lucky enough to meet your one person, then life takes a turn for the best. It can't get better than that," – John Krasinski
"It's good to have a little distance. If you discuss your love too much, it just damages it." – Nicoel
"When you find that one that's right for you, you feel like they were put there for you, you never want to be apart," – Joe Manganiello
"If we give a little love, maybe we can change the world." – Ariana Grande
So there you have it! The greatest inspirational love quotes straight from literature, television, cinema, songs, and famous people whose love lives we love to follow.
David Small
is the founder and editor of relationshiptips4u. He is a dating, marriage & relationship coach, speaker, and author. Learn more about him here and connect with him on Twitter, Facebook, and LinkedIn.
Master the skills to Build A Stronger Relationship