Is your romance and love life on a low? Would you like to energize every aspect of your romance and love life? Read on. Do you know Romantic Audio-books can energize your love life.
Every relationship; be it long-term or not need a little spice up from time to time. Couples/lovers must have to always make their romantic relationship more fruitful, energized and full of love.
*This page contains affiliate links to products that I recommend. If you purchase something from this page, I may receive a small percentage of the sale at no extra cost to you.
There are many ways to revitalize your romance and love life. I want to share with you 20 best romantic audio-books that will surely help energize your romantic and love life.
Below are 20 romantic audio-books that will energize your romance and love life:
A Lot Like Love by Julie James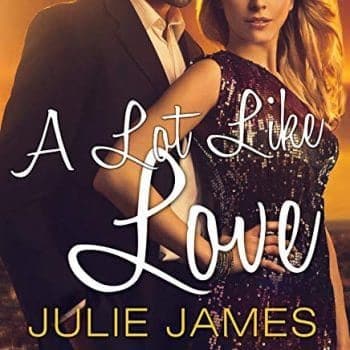 A lot like love by Julie James is a thrilling audio-book that has all it takes to energize your romance and love life. The romantic audio-book is all about an FBI Agent and an heiress, they've to get up close and personal on an undercover assignment.
In this romantic audio-book, Jordan Rhodes being the daughter of a Billionaire and the owner of the city's top wine store is invited to the most exclusive parties in Chicago, and this is a party the FBI wants to crash.
The party is a charity fund-raiser of a famous restaurateur, who also happens to launder money for the mob. Jordan must be there with an FBI agent as a date, if not, her brother who's in the FBI custody won't be released. This is an ideal book for you, it will always keep you in a suspense of what's going to happen next between the FBI agent and Jordan.
Twice Tempted
by
Jeaniene Frost
,
Tavia Gilbert
.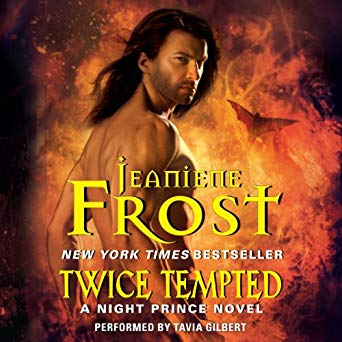 This fun read will add something new to the romance life of anyone that need fresh romantic ideas. This romantic audio-book is about Leila, who's psychic abilities have been failing and was never sure what the future holds. Vlad who happens to be her lover has been acting distant.
Vlad is seen as the Prince of darkness who won't admit that he loves Leila and Leila refuses to accept the cold-shoulder treatment forever.
A Hundred Thousand Words by Nyrae Dawn.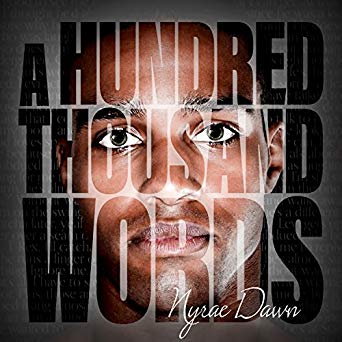 A hundred thousand words by Nyrae Dawn feels so refreshing to read and will leave you blown away by the relationship between Toby and Levi.
This beautiful book will teach you more about romantic relationship through Toby and Levi, they were two troubled characters that overcame their individual struggles with the help of each other.
Love Irresistibly by Julie James.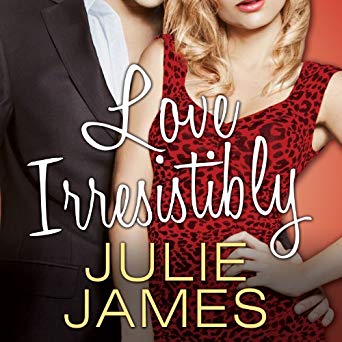 Love irresistibly is another great one from Julie James, like every one of her books, this one too is smart, sexy, romantic and will help be that drive force needed to energize your romantic relationship. In the book, two great personalities were brought together, a former football star turned prosecutor and a beautiful restaurant executive who's been burned one too many times by romance.
Cade Morgan, a former football star and one of Chicago's top prosecutors, Assistant U.S. Attorney needs the help of Brook Parker, a general counsel for a restaurant company who can easily get access to a corrupt senator the FBI wants to eavesdrop on. Cade and Brook's romantic relationship is one that can energize your love and romance life.
Master the skills to Build A Stronger Relationship
Love Irresistibly by Julie James
.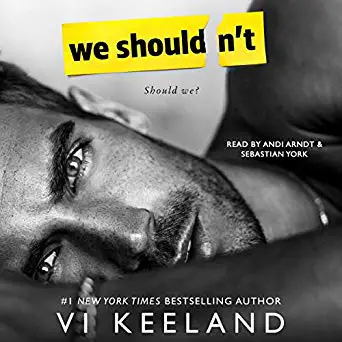 We shouldn't by Vi Keeland is one of the few audio-books that brims with feelings and sexy and sweet to listen to. It's all about Annalise and Bennett two wonderful persons that were each other's competition, until competing was the one thing that no longer mattered. An enemies-to-lovers romance that will steal your heart!
A company merger brought them together and the sparks fly!!!! They are competing for the same position. One of them will stay and the other will have to relocate to Texas. This romantic audio-book will leave you dumbfounded and it's full of romantic relationship ideas.
Felony Ever After

by

Helena Hunting

,

Rose Dioro

.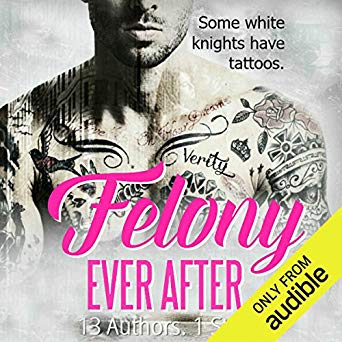 You know what to expect when thirteen Authors put their brains together to write one story. The interesting romantic audio-book is about Hudson Fenn, who's frustratingly impossible to pin down. He works as a bike messenger, but has the manners of a prince—along with a strange tendency toward breaking and entering.
As much as Verity knows he's not her type, and likely to land her in jail, she can't help but find her truest self when they're together. You really need this one if you're serious about energizing your love and romance life.
Bound by Flames

by

Jeaniene Frost

,

Tavia Gilbert

.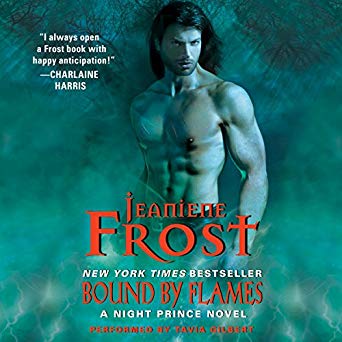 Bound by flames is the climactic third novel in New York Times bestselling author Jeaniene Frost. Night Prince series finds Vlad and his newly turned bride, Leila, at odds with each other.  vulnerable to the one vampire powerful enough to end the Dark Prince's reign.
If you love action packed adventure full of suspense, twists and surprises, this romantic relationship audio-book is for you.
Something About You

by

Julie James

,

Karen White

.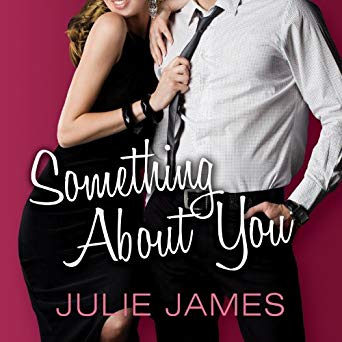 Julie James must be a great Author that made us to be listing her third audio-book here; after all she's a New York Time Bestselling author. Something about you is classified as a contemporary romantic audio-book though there is a mystery and some suspense included.
It has a nice blend of both genres as well as some great comedy. This romantic audio-book full of romantic moments is enjoyable, you will derive many romantic ideas from it.
Dragon Bound

by

Thea Harrison

,

Sophie Eastlake

.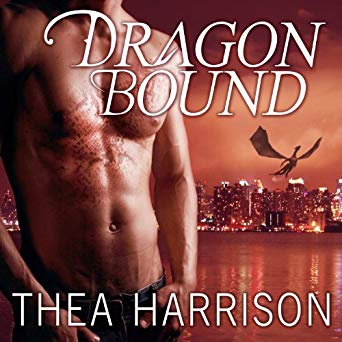 Dragon bound by Linda K. Hopkins is a fantasy romance audio-book that's capable of transforming and energizing your love and romantic relationship. It's all about Kiera, who's fascinated by the dragon that flies over her small village from the mountains. While everyone else scatters in fear, she basks in its beauty. When she meets Aaron Drake, a handsome man who has moved into the mountain castle, she is intrigued by him.

This tale delves into romance between two very different beings, and how they make it work. It has mystery, intense action and violence, heart-pounding romance (but clean), and superb characters who grow throughout the story. You'll sure like this unique and interesting romantic audio-book.
Eternal Kiss of Darkness the Night Hunters

by

Jeaniene Frost

,

Tavia Gilbert

.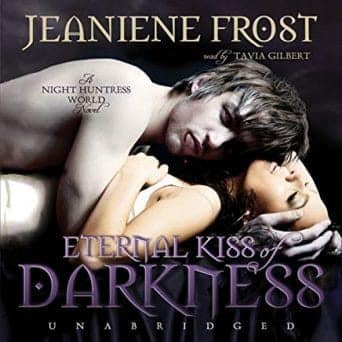 What a Wildly romantic and as action packed audio-book by Jeaniene Frost. Mencheres doesn't expect to be rescued by a human female who comes across him giving up in a battle that he could easily have won. Kira Graceling is a private investigator on her way home when she hears the sounds of someone in pain.
Kira is dealt a fatal blow by Mencheres' attackers, and he must give up his wish to die to in turn save her life. Once she has seen that he is not human, he cannot just let her go as he finds that he is unable to erase her memories.
First Drop of Crismson

by

Jeaniene Frost

,

Tavia Gilbert

.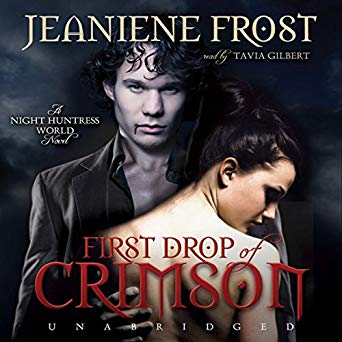 Second audio-book by Jeaniene Frost that made the list, like the 'Eternal Kiss of Darkness the Night Hunters', this one too will help energize your love and romantic life and also give you great romantic relationship ideas. In this romantic audio-book, Denise has made a decision to never become involved with the undead world again after becoming entangled in a vampire war that causes the death of her husband, Randy.
Turns out though the undead world isn't finished with her. Her vow to avoid anything not human is shattered when a demon by the name of Raum explodes into her life and nothing will ever be the same afterwards.
Madness of Lord Ian Maekenzie

by

Jennifer Ashley

,

Angela Dawe.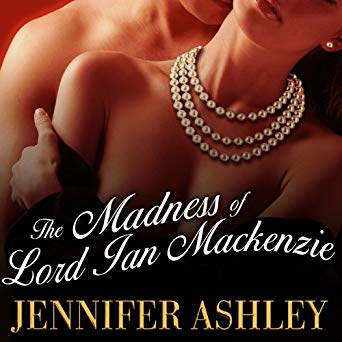 Madness of Lord Ian Maekenzie authored by Jennifer Ashley is another great one. In this romantic audiobook, it was whispered all through London Society that Ian Mackenzie was mad, that he'd spent his youth in an asylum, and was not to be trusted—especially with a lady. For the reputation of any woman caught in his presence was instantly ruined.
Yet Beth found herself inexorably drawn to the Scottish lord whose hint of a brogue wrapped around her like silk and whose touch could draw her into a world of ecstasy. Despite his decadence and his intimidating intelligence, she could see that he needed help. Her help. Because suddenly the only thing that made sense to her was…The Madness of Lord Ian Mackenzie.
The Untamed Mackenzie

by

Jennifer Ashley

,

Angela Dawe

.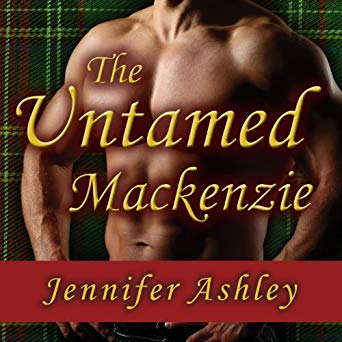 The untamed Mackenzie is part of the Mackenzie series by Jennifer Ashley. Lady Louisa Scranton has decided to acquire a proper husband, to redeem her family's disgraced name. He needs to be a man of fortune and highly respectable in order to restore both her family's lost wealth and reputation. She enters the Marriage Mart with all flags flying, determined to find the right bachelor.
But Louisa's hopes are dashed when the Bishop of Hargate drops dead at her feet–and she is shockingly accused of murder! Soon, Louisa's so-called friends begin shunning her, because the company of a suspected killer is never desirable in polite society. This romantic audio-book is full of actions and romantic moments that will leave you dumbfounded.
Diary of a Street Diva

by

Ashley & JaQuavis.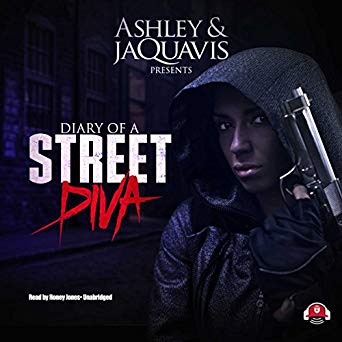 This romantic audio-book by Ashley and JaQuavis will surely leave your romance and love life energized. It's about Remy Morgan, a young girl born and raised in the heart of the ghetto, gets caught up in the life when she meets a drug lord who offers her the world. Young and naive, she is trapped in a game of lies, deception, and greed. Learns the hard way that everything that glitters aren't gold.
After her love is slain, Remy is forced back into the life that she desperately tried to forget. Remy has kept a diary of her life for the past two years. What she writes inside is a tale of love, passion, money, and secrecy – and ultimately a witness to her tragic end.
The Duke and I

by

Julia Quinn

,

Rosalyn Landor

.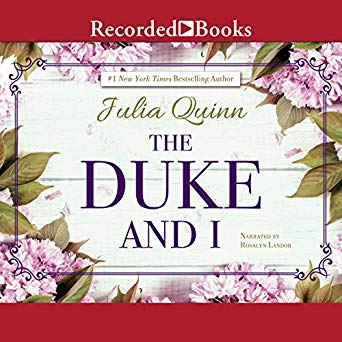 Julia Quinn did good by coming up with such a great piece about Simon Basset, the irresistible Duke of Hastings, who hatched a plan to keep himself free from the town's marriage-minded society mothers.
He pretends to be engaged to the lovely Daphne Bridgerton. After all, it isn't as if the brooding rogue has any real plans to marry – though there is something about the alluring Miss Bridgerton that sets Simon's heart beating a bit faster. The romantic ideas in this romantic audio-book need to be learned.
Fair Game
: My Life as a Spy, My Betrayal by the White House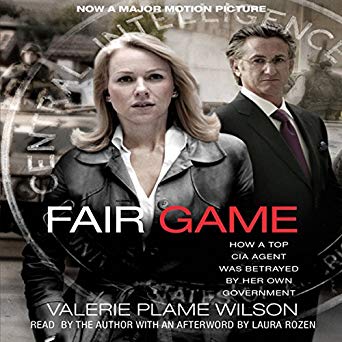 Fair game by Josh Lanyon is not that fair as the name sounds. Elliot Mills is forced to trade in his FBI badge for dusty chalkboards and bored college students. Now a history professor at Puget Sound University, the former agent has put his old life behind him, but it seems his old life isn't finished with him.
A young man has gone missing from campus and as a favor to a family friend, Elliot agrees to do a little sniffing around. His investigations bring him face-to-face with his former lover, Tucker Lance, the special agent handling the case.
Things ended badly with Tucker, and neither man is ready to back down on the fight that drove them apart. But they have to figure out a way to move beyond their past and work together as more men go missing and Elliot becomes the target in a killer's obsessive game.
Free

by

Kristen Ashley

,

Kate Russell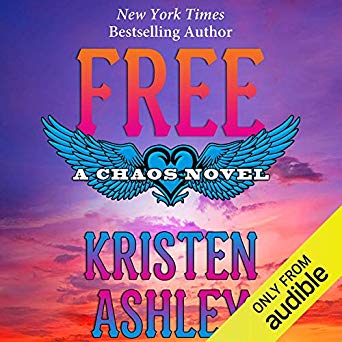 Free by Kristen Ashley is nothing short of epic. Kristen Ashley was able to pen a moving tale of undeniable love, vengeance, forgiveness, and seeking redemption.
But most importantly the unbreakable bonds of family, friendship and brotherhood. What more do one need to energized their romance and love life?
Finding Alexei

by

Kendall Ryan

,

Jason Clarke

.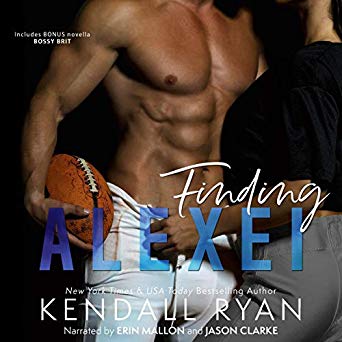 Finding Alexei is authored by Kendall Ryan. It's a romantic audio-book about a bossy, moody, and overprotective pro athlete who needs to focus on winning games and staying out of the headlines.
Ryleigh who's fiercely independent and need a man like every girl need a second period each month.
When their worlds collide, Ryleigh never expected him to be the one to jump in and save her. Especially not when her roommate disappears, leaving Ryleigh with her baby. Ryleigh is clueless about babies—and it shows. Good thing Alexei isn't. With six nieces and nephews and an apparent hero complex, the dude is both sexy and more than capable.
The Duchess Deal

by

Tessa Dare

,

Mary Jane Wells

.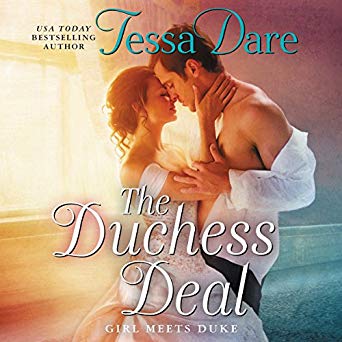 The Duchess Deal by Tessa Dare will let you know that when girl meets Duke, their marriage breaks all the rules. This romantic audio-book is authored to be Sexy, tender, and wickedly funny.
The author was able to offer a spirited tale with a Beauty-and-the-Beast theme. It's solely authored for anyone that want to energize their love life and gain more romantic relationship ideas.
Right Where I want You

by

Jessica Hawkins

,

Andi Arndt.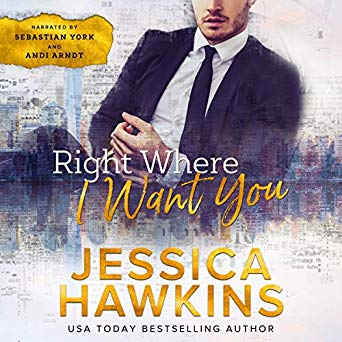 Right where I want you by Jessica Hawkins is the last on the list. It's a witty workplace romance standalone filled with smart enemies-to-lovers banter and loads of inconvenient attraction.
Yes! Enemies to lovers in an office romance, need I say more?
There is so much fun stuff happening in this romantic audio-book in parallel to the seriousness of the plot and relationship development. Georgina Keller and Sebastian Quinn actually meet firsthand before they are officially introduced in the office later, as coworkers working alongside each other.
Conclusion
The above listed 20 romantic audio-books will surely thrill you and energize your romance and love life. What are you waiting for? Go on and dive into them one after the other; if you can and your romantic relationship will never remain the same.
David Small
is the founder and editor of relationshiptips4u. He is a dating, marriage & relationship coach, speaker, and author. Learn more about him here and connect with him on Twitter, Facebook, and LinkedIn.
Master the skills to Build A Stronger Relationship