Long-term relationships can quickly deteriorate without the infusion of fun activities. Daily concerns, including work, career, and taking care of the kids, can take too much of a couple's time. With time, you find yourself stuck in a rut and unable to work on your relationship.
But with deliberate planning and execution, you can bring excitement to your relationship and strengthen it. What are some of the activities you can do? The following are great romantic ideas for couples looking to build their relationships:
1. Visit a Nearby State Park
Pack your favorite snacks into a picnic basket and visit a nearby state park. Once there, go hiking or hit the trail. As the fatigue manifests, open your food basket and have some lunch.
As you take in the best of nature, talk about your relationship. This is one of the romantic ideas for couples that can rejuvenate your union. Examples include the Julia Pfeifer Burns State Park in California.
2. Have a Cooking Night
Instead of going to a restaurant, why not have a home cooking night? Work together and prepare your favorite dishes or try a new recipe. It is a perfect way to have an ideal date on a budget.
Don't worry about preparing restaurant-quality food. Look for recipes online and follow the instructions to prepare a decent dish.
Master the skills to Build A Stronger Relationship
3. A Date to the Theater
Where else would you rather have a date? The theater is classier than watching movies and provides the opportunity to dress up.
The movie doesn't have to be a blockbuster! With the theater's infectious vibe, you'll have a wonderful time. Buy tickets in advance and get a comfortable theater seat where you can have privacy. Check out these movie theaters, which are available in multiple States across the country.
4. Visit a Local Museum
Do you live near a museum? Why don't you drive there and behold the artifacts and other exhibits? You don't need a whole day to visit a museum. A weekend afternoon is enough for you to make the complete rounds.
Probably, you both love art and history. Learning interesting new facts as you walk around the museum together would be interesting. Visiting the top-10 museums in America may cost you some money. For example, to visit the American Museum of Natural History, you'll pay $23.
5. Go to the Beach
One of the best romantic ideas for couples is going to the beach. While there, skip the rocks, swim in the turquoise water, or bask in the sun.
Where possible, pack some snacks in a picnic pack. Who doesn't love a beach picnic? It is a fun, relaxing, affordable trip that won't disappoint your pocket. Try Dayton Beach, Florida, and book yourself a hotel. Accessing the beach may cost you below $100.
6. Go Stargazing
In good weather, the starry night is irresistible. But, instead of watching the stars alone, why don't you ask your partner along? This idea can make a difference in your relationship, as simple as it seems.
With background knowledge of constellations, get a basic telescope and watch the stars. Alternatively, visit a professional venue like a planetarium where the telescopes are stronger. You can go stargazing in the Big Bend National Park, Texas. Park fees may vary based on the season or try one of the 9 Best Places in the USA for Stargazing.
Also See: The 17 Proven Signs Your Relationship Will Last Forever.
7. Visit an Amusement Park
A visit to the amusement park is one of the best romantic ideas for couples. It provides thrills such as playing carnival games, eating cotton candy, and riding the roller coaster.
As you roll on a Ferris wheel, you will likely grow closer by coming out of your comfort zone. Plus, you can avoid boredom and awkwardness and have better conversations. Try Universal Orlando Resort in Orlando, Florida, with tickets ranging from $130 to $300.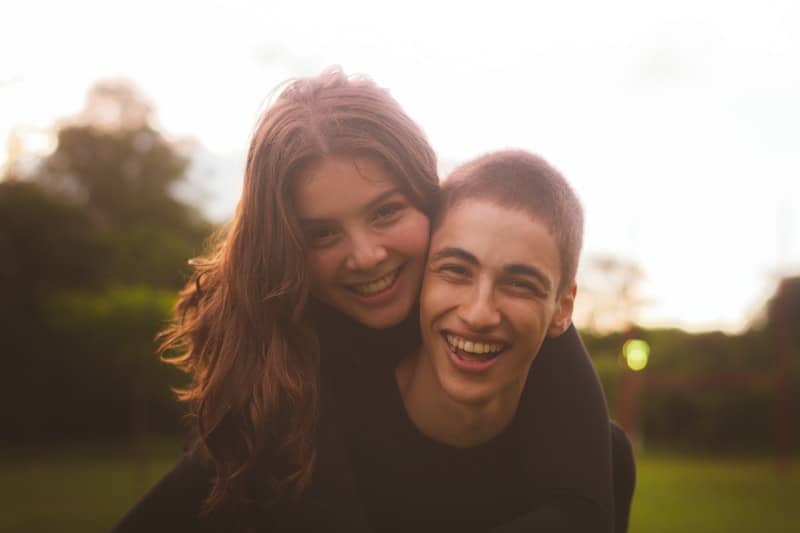 8. Soak in the Sunset
Sunsets can be spectacular! So, regardless of your location, you can view the sunset together. It could be at the beach, on a dock, or hilly ground.
But you can take it further by packing some food and turning it into a sunset picnic. Before the event, you could go surfing or swimming in the seawater.
Discovery Park in Seattle, WA, is one of the best places to watch the sunset. Charges range from $50 to $200, depending on the additional activities you undertake.
9. Try Extreme Sports
Do you want something more daring? Try extreme sports like sky diving, rock climbing, or bungee jumping. These experiences come once in a lifetime and should be shared with your partner.
They allow you to connect and build memories for a stronger relationship. Try El Capitan in California's Yosemite National Park if you're into rock climbing. You'll pay park entry fees, ranging from $20 to $300, based on how you enter the park.
10. Go Bike Riding
Does your area have organized biking routes and tours? Why don't you rent some bikes and embark on a romantic tour together?
You could encourage each other and engage in a romantic conversation as you ride. You'll have a good time together and reach areas of your hometown you hadn't before. Go bike riding in The Grand Canyon, Arizona.
11. Have a Game
With a game night, you can have a good time with your partner and friends. Do you have old board games? Bring them out, and you'll have a good time.
To add fun to it, set some stakes beforehand. It could be a monetary token or something you promise to do for each other at a later time.
12. Hold a Movie Marathon
Pick some movies and watch them together with your partner. Make plenty of popcorn, settle on the sofa, and have a romantic relaxing date night.
To spice it up, mix romantic movies with action-packed blockbusters. It is fun to spend time together at home and on a budget. On Amazon Prime you can watch free romantic movies.
13. Try a Strange Cuisine
While dining out remains an adventurous way to spend time together, trying out a new ethnic cuisine can make it even better. In the process, you might discover a new favorite dish.
It is one of the best romantic ideas for couples looking to discover a new taste. As you compare the taste of different dishes, you will have great conversations together. For example, you may try grits, a southern food favorite.
Also See: 15 Most Astonishing Reasons For Relationships Breaking Up.
14. Tour Your Hometown or City
When was the last time you toured your hometown or city? You could become a tourist for a day and rediscover the things you love about your hometown or city.
On a weekend afternoon, go sightseeing and pass by places you've never gone in. There's no reason why you should leave your town to tourists from elsewhere! For this option, you don't need directions. Just do it!
15. Go Treasure Hunting,
How about looking for valuables in yards, second-hand shops, flea markets, and antique shops? You never know what you'll come across.
And, you don't need to buy anything. Simply looking through the items displayed in an antique shop can take you back into history. You will appreciate doing I with your partner. Try out Chicago's Right | Proper for exquisite antiques.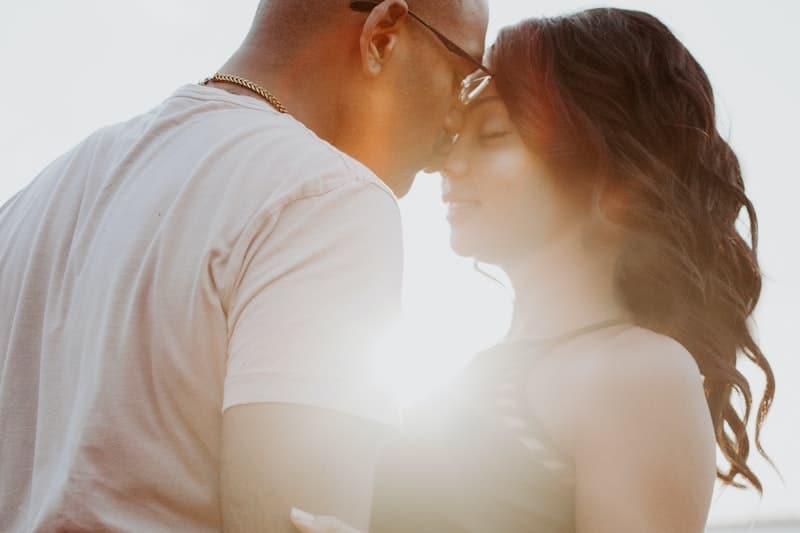 16. Tour a Factory
As lame as it sounds, touring a factory is a fun idea. Have a tour of the local manufacturing or brewery. You'll be surprised by the things you see.
Some factories even allow you to taste goods or carry a few homes. For $2 for ages two and above and $5 for adults, you can have a treat at the Jelly Belly Visitor Center & Factory in Fairfield, California.
17. Take a Free Class
Are you looking for something new to do together? Why don't you take a free class? The good thing is that you'll spend quality time together without spending money.
Check out paid classes that offer free first lessons. Popular options include cooking or fitness classes. Whatever you want, choose something that interests you. You could as well take a Coursera course together with your partner.
18. Have a Slumber Party
Having a romantic slumber party with your partner is one of the best ways to spend time together. Leave the bedroom and bring blankets, pillows, and duvets to the sitting room for a cozy night.
Instead of just sleeping, add some fun with movies, snacks, and fairy lights. Before sleeping, take things to another level by having a pillow fight. Get sleepover party supplies from Amazon beforehand.
19. Recreate a Memorable Date
Do you have a favorite date to look back to? Perhaps it's your first date, where to popped the question or professed love, or where you met for the first time.
With such a date, you can reflect and reminisce about the good time you've had together as a couple. And your bond will grow stronger.
20. Home Massages
Are you looking for a great way to relax from everyday stress? Have a home massage, which is cheaper than visiting a spa. Get some oil and a towel, and you're good to go.
Since you'll get a massage from your partner, it should feel less awkward than doing it with a stranger. It can also boost your love for each other. First, buy some home massage supplies.
21. Play Golf
One of the best romantic ideas for couples is to have a mini golf date night. Since it's a friendly competition, it has the power to boost your love and intimacy.
Besides, it is inexpensive and suitable for anyone regardless of their skill level. The idea is to have fun without being too competitive. Bandon Dunes, Oregon, offers breathtaking views for golfing couples.
22. Go Wine Tasting
Plan a tour to a local winery either on your own or with a friendly couple. As you walk through the wine-making process, you'll enjoy complimentary wine.
Remember not to drink too much if driving the vehicle back home. Wine tasting is fun, cheap, and bound to help you strengthen the bond between the two of you. Try out Antica Terra, Ponzi Vineyards, and Domaine Drouhin in Willamette Valley, Oregon.
23. Go to a Drive-In Movie
Drive-in movie theaters were in vogue a few decades ago but are now making a comeback. You'll build good memories regardless of how long you've been together. Luckily, with  Wellfleet Cinemas, you get the best drive-in movie experience for $2.00 if you book online.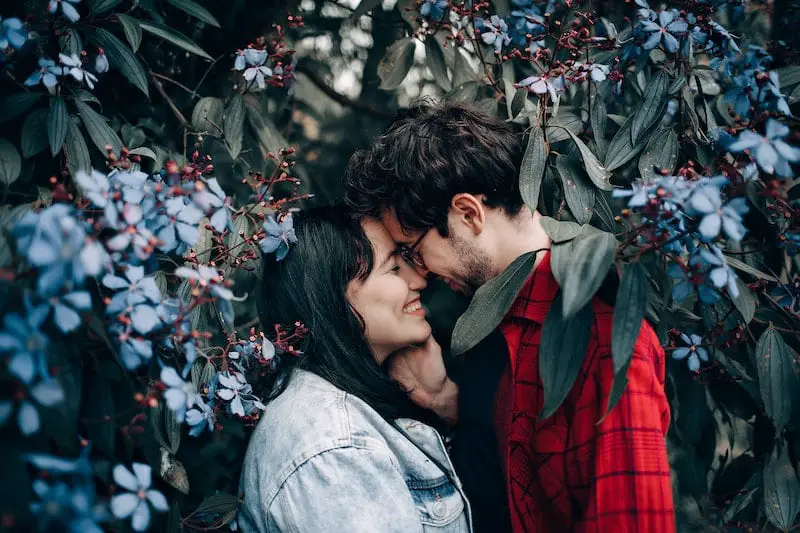 24. Take a Dinner Cruise
Taking a dinner cruise is one of the best romantic ideas for couples. These cruises are available on lakes and oceans. So, check out your local area and make the necessary arrangements.
Alternatively, you could have a brunch or moonlight cruise. Going on a calm and peaceful cruise is the best way to connect with your partner. For example, you can take San Diego Harbor Dinner Cruise, which costs anything from $110.90.
Also See: 17 Things to Look for In A Healthy Relationship.
25. Take a Restaurant Tour
Do you wish to connect with your partner more closely over one evening? Think of taking a restaurant tour in your neighborhood.
You could start with appetizers and cocktails at your favorite bar or lounge. Have the main course in another place and finish up with some dessert. If you live in New York, you could start yours at the Momoya Soho, a Japanese restaurant for sushi.
26. Go on a Mystery Trip
Have you ever gone on a trip to nowhere? You must get into the car and drive if it's your first time. Stop for a meal and do some sightseeing.
It is an excellent way of having fun. Carry a GPS or smartphone to avoid getting lost in strange places. You may work with companies, such as the California-based Jubel.co, that arrange for mystery trips.
27. Reawaken the Inner Child
In the company of your loved ones, nothing stops you from becoming completely vulnerable. Reawaken the inner child by picking some goodies from the toy shop.
Or have outdoor fun with a kite or Ultimate Frisbee. Playing is one of the best romantic ideas for couples looking to strengthen their relationships.
28. D.I.Y Photo Shoot
A D.I.Y photo shoot is much more than a get-together activity. It also helps you capture memories and show love and affection. Best places for a photo shoot include nurseries, beaches, lakes, and botanical gardens.
If you have a tripod, set it up and start taking photos. Alternatively, balance a smartphone on a flat surface and use it to take pictures. Pick props from around the house for memorable images.
29. Play Your Favorite Sports
What is your favorite sport? Whether it is tennis or skiing, you can play it with your partner. You'll have a perfect opportunity to exercise and have fun with your spouse.
Be sure to compete with each other and share memories later when you return home. It is one of the best romantic ideas for couples to build stronger bonds.
30. Go Bowling
It might seem old-school, but bowling is a great way to spend time with your spouse. You can go bowling on a first date or any other time.
Bowling is a good conversation starter. It can also refresh your relationship and make it possible for you to have a good time. The Goodnight in Austin, Texas, is a suitable bowling venue.
31. Try Roller-Skating
Roller-skating is a fun activity you can have as a couple. If you haven't done it before, take the time to learn how to get moving on roller skates. You could do that at the Lakeside Rick in New York City.
It is the perfect way to tap into your inner child. After hours of roller skating at the rinks, buy and drink your favorite soda. Roller-skating provides an opportunity for you to laugh together and at each other. Playfulness can restore a relationship on the brink of collapse.
The Bottom Line
There are so many romantic ideas for couples you would have no excuse to miss out on one. Whether in a recent or an old relationship, having a fun time is the best way to prolong your life together.
So, hit the hiking trail, go out for a movie night, watch your favorite movies, or go roller-skating. The idea is to make the best of the time you spend together and build memories. And, you don't have to break the bank to finance these activities.
David Small
is the founder and editor of relationshiptips4u. He is a dating, marriage & relationship coach, speaker, and author. Learn more about him here and connect with him on Twitter, Facebook, and LinkedIn.
Master the skills to Build A Stronger Relationship