We all deserve love! To love and be loved back in a relationship is simply blissful! So, how do you know you're meant to be with your spouse forever, till death do you part? If you've experienced any of these signs in your relationship, CONGRATULATIONS Darling! Till death do you part is your portion.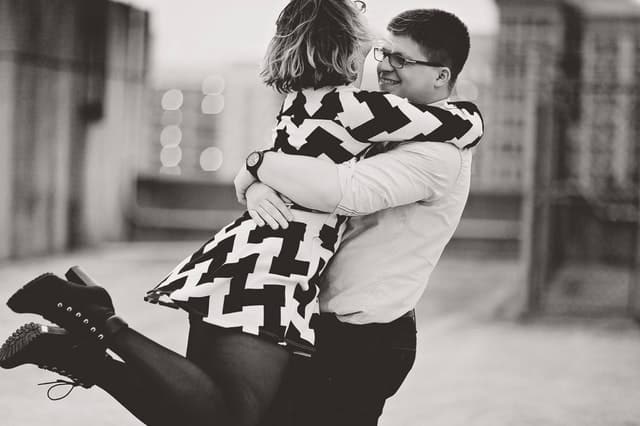 Related Articles
You Love One Another!
Yes! It's obvious you'll need LOVE for your relationship to last forever.  Amazingly, when love is present during arguments; a consensus is reached faster and lovingly. This is according to Dr. Gary Smalley in his book: Love Is A Decision. You're both too in love with each other to let a misunderstanding separate you.
Ever heard that love's a drug? It's too sweet to leave behind once you've experienced it. Being able to share your thoughts with someone. Reach out for a cuddle in the middle of the night. Be with someone who gets you as well as you get him.
Spend forever after with your ride or die.  Being In-love!  Isn't that addictive? Asks  Keith Sweat. His book Make It Last Forever, is exactly what you need to be reading.
You Are Nonjudgmental in Your Relationship
The thought of completely confiding in someone without fear is priceless! It's more valuable when that someone is your spouse and they are not judgmental. How's your relationship? Are you always in a "safe place" with your spouse?
A safe place, according to Cary Valentine and Wendy Valentine in their book In Love Forever is where you're able to freely voice out your thoughts. Your confidant, your spouse, listens, advices accordingly and then never brings it up in an argument against you. That's when you know you're meant to last forever!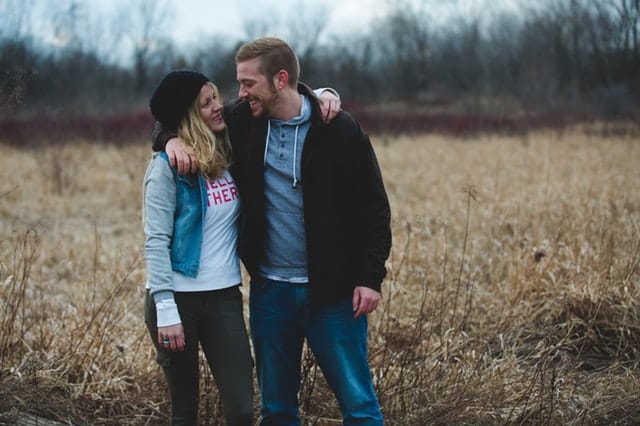 Master the skills to Build A Stronger Relationship

Your Love And Friendship Flows Naturally
Do things flow naturally in your relationship? Are you able to loosen up, relax and enjoy the company of your spouse all the time? Are you scared or uncomfortable addressing sensitive matters to your spouse?  Or you're the couple who goes with the flow whatever comes, comes as long as you're with your spouse, you're good to go?
According to Dr. Patricia Love, in her book The Truth About Love: The Highs, the Lows, and How You Can Make It Last Forever, having your happily ever after is absolutely achievable! A relationship that's meant to be till eternity consists of two open-minded individuals capable of going with the flow. Practice the art of mindfulness and your relationship will forever thank you.
You Thrive In A Win-Win Mentality
You're not in competition with your spouse! When they win, you win, simple! One major prerequisite for a forever lasting relationship is acquiring a win-win mentality. You need to understand the basics of two becoming one, says Kara Emerson Chapman in Keeping Romance Alive: Six ways to make love last forever in a relationship – Great wedding gift. Your losses are his losses same applies to gains.
Is your spouse involved in a project? Are they struggling to establish their careers? Or say they are struggling with losing some extra pounds? They win, you win! Now you know what you need to do if you're not already doing it, yes? Do it, and keep doing it till death do you part.
Team Work
The entire concept of being with someone is teamwork, don't you think?  He cooks, you serve and do dishes. You could opt to do chores together for efficiency purposes. The point is helping each other out says Gary Smalley and Norma Smalley in their well-renowned book Hidden Keys of a Loving, Lasting Marriage.
You know the concept of "good cop- bad cop" yes?  Amazing teamwork right?  That's how your team should be! Not necessarily having one good spouse and the other one bad. The idea is to know your spouse has got your back just like you got theirs. That's how you make it to happily ever after!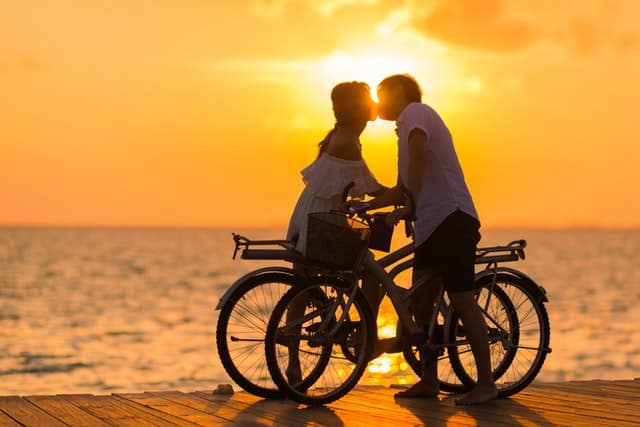 You Have Empathy For One Another
Hold up! Would you like the same thing done or said to you by the person you adore and love? Think about that next time you're fighting with your hubby. Words, once said are irrevocable! Don't be the reason your better half crawls into their cocoon, you wouldn't want that now, would you?
According to Dustin and Melissa Heiner in Lasting Marriage: Discovering God's Meaning and Purpose for Your Relationship, Empathy is key in all long-lasting relationships.
Treating your sweetheart the same way you'd like to be treated is priceless, super adorable and totally doable. Next time you 're thinking of acting out on your spouse, take a step back and breathe in and out. Truly, try it! Then ask yourself if you'd like the same said or done to you. Is there empathy in your relationship? If yes,  wow! You're going to make!
You Are Each Other's Cheerleader
What do you tell your struggling hubby? Are you there number one cheerleader? If yes, you need to take yourself out for a treat, you deserve it! You're doing good, very good, keep on cheerleading. You'll be grateful when the same is done to you.
According to the love guru Miranda Kerr the Power of Positivity blog, Couples need to be each other's number one cheerleaders. You need to celebrate your better half with every emerging opportunity. He/She is applying for a promotion? Cheer them on! Do it with a smile on your face. You've seen the excitement and energy cheerleaders have, yes? Emulate that!
Benchmark With Successful Relationships
Yes! You read that right. Benchmark! You know how companies benchmark on better-performing companies? That's what your relationship needs! Benchmark on, say your grandparents who are still together. Find out how they managed to last that long together.
According to Jeff Haden in her post 17 Signs Your Relationship Will Last a Lifetime says Couples should be cautious when benchmarking on other couples. Not everything that works for the other couple will work for you.
Benchmark but with caution emphasizes Haden. Customize and implement the good in your relationship. However, don't leave all decision making to others, own your relationship!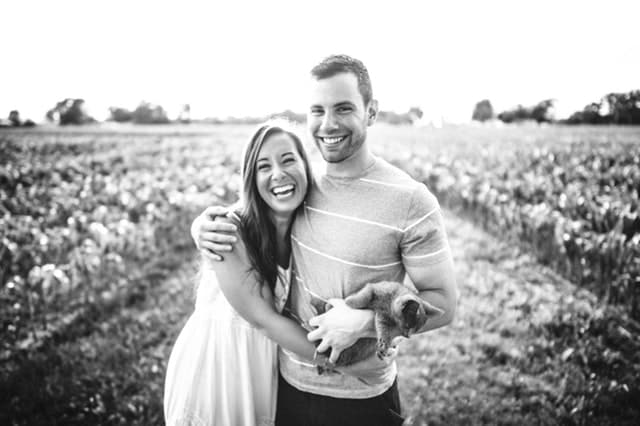 Strong Communication In Your Relationship
Effective communication must always be alive for any relationship to work. If both of you are great at this, you will last a lifetime. Good communication must not only be alive in good times. Even when you disagree, let each party know what is going on in the head of the other. A quarrel or fight must not always end ugly. If you cannot establish a verbal face to face discussion, do it in writing.
Gary Chapman writes that love has its fair share of cycles in the book The 4 Seasons of Marriage: Secrets to a Lasting Marriage.  He is himself a notable marriage counselor who boasts that he has seen it all. He promises to re-establish your marriage, no matter how many times it was on the rocks before. In between each season, communication lapses happen.  Somebody must compromise his or her hard stance for things to work.
Sexual Intimacy Is Great
Sex is a machine that all intimate relationships must keep well oiled, and serviced. Do you and your spouse engage in keen intimate times together? Either at home or in a far-away country? Life is bound to favor you!
As Lesli Doares notes in Blueprint for a Lasting Marriage: The Complete Guide to Building Your Happily Ever After With More Intention, Less Work, sexual energy wanes for everybody, but your desires to keep it lit can salvage a sinking ship.
Note that sex is not always a healer for a broken relationship. After all, anyone can afford it at almost every street in the city. Sex is a genuine expression of desire, longing, love, and affection for the other person. If sex is done out of duty and not desire, it does not guarantee a long relationship.
You Share Common Goals
Do you both want to start your own business and retire early from active employment? Do you like contributing to a charity for victims of cancer? Any endeavor, task or goal that you share with a spouse is a sign that both of you are in this thing for the long haul. If he wants to have seven children while she detests kids, challenges are bound to happen.
That is why dating is a very important part of the game. The Couple should deliberately find out what values, qualities, attributes and objectives they share. As Linda Bloom states in Secrets of Great Marriages: Real Truth from Real Couples about Lasting Love, you will not go far if you sit on opposite poles.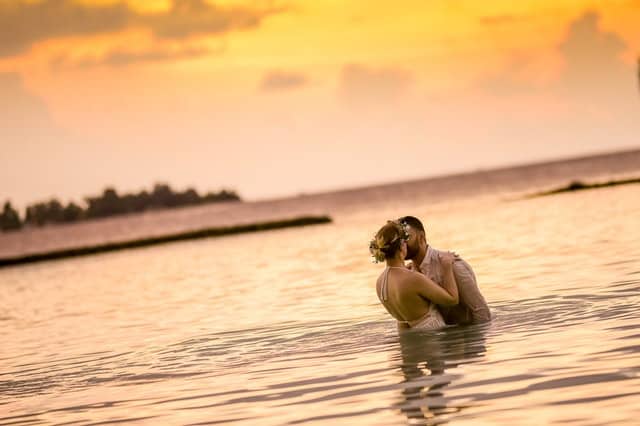 Both Of You Are Determined To Make It Work
Love can happen at first sight. But as Linda Carroll notes in Love Cycles: The Five Essential Stages of Lasting Love, the goosebumps may wane when you least expect or sooner than you anticipated. She states that all romantic relationships come in cycles. At one stage you are falling head over heels for that person, and in the next stage, you detest their very existence!
This book teaches you how to brave the cycles of falling in and out of love with your partner. Are you eager, determined and interested in creating a lifelong union? Do you want to know what to expect during various phases of a marriage? Then this is the book you should read!
Both Of You Strive Towards Personal And Professional Success
You are in love, yes, but not glued together. Both of you should have something going up in each person's life. Gone are the days when a woman used to sit at home, depending on her husband or the vice-versa. A great relationship is where both partners contribute to the treasury of the house. It could be a full-time job or a business. Anything that brings income.
According to Love Will Survive Forever and Ever by E. L. Todd, each person should lay a stake in the wealth of the home. That way, it is hard to cut the house by half when things go down south. Even so, there should never be a competition of who owns the most or the priciest material possession. Her's is his and his's is hers.
You Often Embrace Compromises
No matter how much time we spend looking for the most eligible spouse, we will never find a perfect partner. People come into relationships with expectations. Our egos can be badly hurt when our significant halves fail to meet our anticipations. For this reason, if you often embrace compromises, your relationship will go for a long time.
Bob Green, in Tying the Knot: A Premarital Guide to a Strong and Lasting Marriage advises that there are things we can put up within marriage. As far as they are not too damaging to your ego, reputation or lifestyle, it is okay to meet the other person halfway.
His book serves as a guide for people who have not yet tied the knot. He seeks to prepare you for ugly situations in marriage and how to deal with them without ruining the union.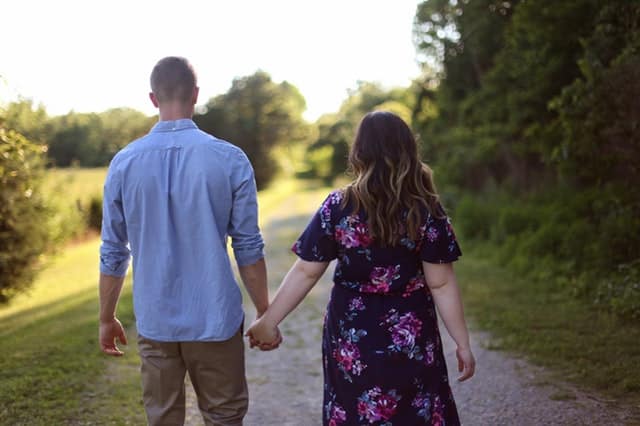 You Have Accepted Each Other's Past
When people start relationships, they often come with emotional and physical baggage, as Gary Chapman stresses in  The 5 Love Languages: The Secret to Love that Lasts. If the both of you have talked about, solved and accepted the past, things are bound to be easier moving forward. Otherwise, the union will be rocked by mistrust, fears, and anxieties.
Accepting the other person's past is one thing, and burying your own prejudices is another. If your ex used to buy you flowers every day, do not necessarily expect it from your current partner.
People are different, and so are relationships. It is upon you to mold, build, nurture and protect your new found love from scratch. Do not let past disillusionment, failures, and heartaches define this special feeling.
You Are Aging And Growing Together
Tracy Peterson argues in A Love To Last Forever that you should audit your love once in a while. Each anniversary is a great point to reflect on the past year and count milestones. Have you grown further together or farther apart? While at it, discover weaknesses, risks, and shortcomings.
Find ways to make up for lost opportunities and forge a fruitful year ahead. It is recommended to have goals and objectives for the year ahead. These could range from starting a new business together to making a pilgrimage to a foreign country or building your parents a new house.
You Are Best Friends
When something tragic or something really remarkable happens in your life, do you tell your spouse first? Or do they hear it from mutual friends and relatives? You have to be good friends that you can read one another's mind. Haven't you seen partners who complete each other's sentences?
As Vikrant Khanna writes in Love Lasts Forever, being best friends ensures that a loophole that would otherwise accommodate a third party is effectively sealed. It helps you grow together, make milestones, be deliberately connected in body and spirit and enjoy a fruitful lifelong relationship.
If you're experiencing any of the above signs in your relationship, It's going to last forever! Keep doing what you're doing, work on your weaknesses together, respect each other and above all, Love! Great relationships are worth experiencing!
David Small
is the founder and editor of relationshiptips4u. He is a dating, marriage & relationship coach, speaker, and author. Learn more about him here and connect with him on Twitter, Facebook, and LinkedIn.
Master the skills to Build A Stronger Relationship