So, what can Kindle Romance Novels add to our lives? The answer is that they are a convenient way to enjoy an escape from everyday life to promote a feeling of positivity and happiness. That is a powerful motivation in a world of war, disaster and divorce.
*This page contains affiliate links to products that I recommend. If you purchase something from this page, I may receive a small percentage of the sale at no extra cost to you.
There is no better way to improve peace of mind than to be fully immersed in a romance novel.
A Kindle is a perfect tool for reading these books. It allows us to keep our library of books in one place and to have that library at hand whenever we choose to pick it up.
A long, crowded commute can be transformed by losing ourselves in one of the many romance novels on Amazon and living another love life vicariously. The following are the Top 20 Best Romance Novels on Amazon Kindle Unlimited.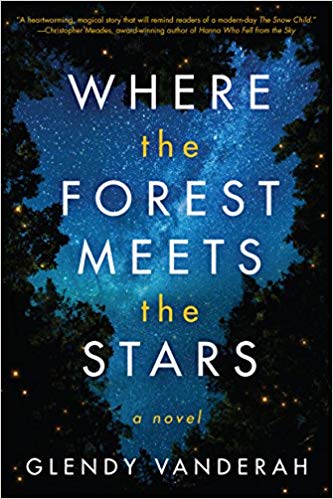 This is an inspirational story which encourages the reader that trials in life need not prevent us from a happy ending. It shows that the catalyst of love can come from the most unexpected source.
The book opens the reader's eyes to the possibility of miracles and the idea that we are all connected in the world and put in each other's path for a reason. It tells the story of a small girl who impacts the lives of others in unexpected and life-changing ways.
When the girl enters the lives of two people, she changes their lives with her innocence and her authenticity. She becomes the glue that cements them and fuels their love.
A story of triumph over adversity and how having faith in good can reap beautiful rewards. As a debut novel, Good Reads recommends Where the Forest Meets the Stars as a triumph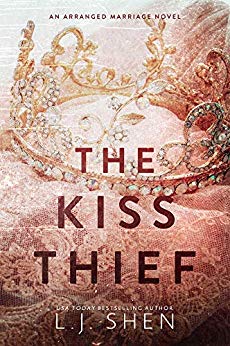 This is a gripping tale of power struggles, how love defies all odds and how life throws us curve balls, but we can flourish. It is the story of a woman who was forced into a marriage and ended up in a love triangle which changed the course of her life.
It gives us hope that whatever impossible odds we are up against if faith, love, and hope are our constant companions, we can endure and cope with the pain that love can dish out.
Master the skills to Build A Stronger Relationship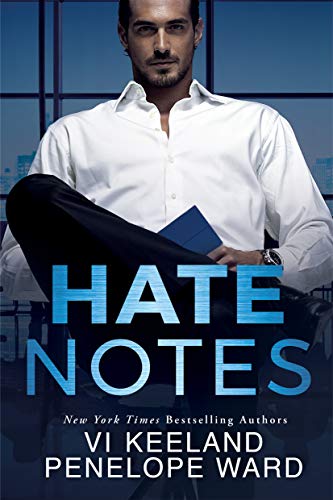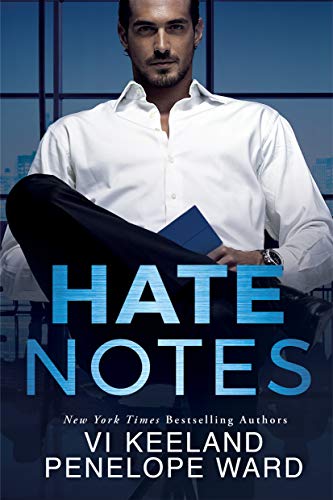 A story of chance, of how fate can intervene to change lives completely. Hate Notes is s Kindle Romance Novel that will have you gripped and involved from the start.
A chance discovery of a love note in a thrift store leads to the most extraordinary coincidence.
Hate Notes is a story of detective work and of finding out about the true nature of a person. It is one of the many romance novels, which shows that hat's for you won't go past you'.
If you are meant to be with someone, then fate will ensure that you are. This is a story of how a woman's love life is guided by chance and by her determination to find out the truth.
It proves that we shouldn't judge books by their covers and that it is good in those who appear to be bad.
The authors are New York Times Bestselling Authors and the writing in this romance novel is so delicate and authentic that it is easy to see how they earned this accolade.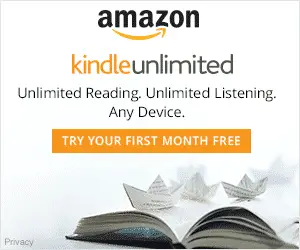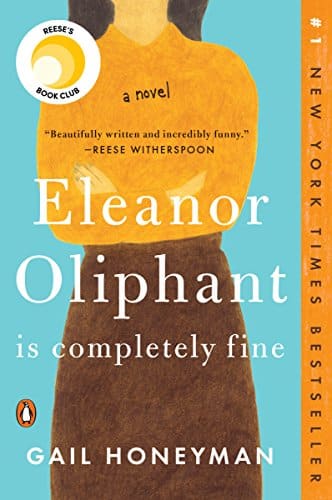 This romance novel appears to be very far from a story about Eleanor's love life, to begin with. We watch the carefully structured details of her life which are controlled in every way.
Eleanor keeps her life so managed and afe' to avoid having to deal with any disturbance or unrest which might force her to face up to the darkness that clouded her early life. Many readers will identify with Eleanor's strenuous efforts to keep her world structured to avoid pain.
However, this prison she lives in prevents her from feeling the emotions that pervade all our lives. When fate intervenes to shatter Eleonor's ordered world, she is forced to open the Pandora's Box she has shut for so long.
This twist in her world forces her to examine her love life, her priorities and to face what she has been avoiding for so long.
It is an inspirational tale of the emergence of a butterfly from a chrysalis she thought had kept her safe for so long. It encourages us that by employing courage in our lives we can experience joy and happiness and that change is often worth the risk.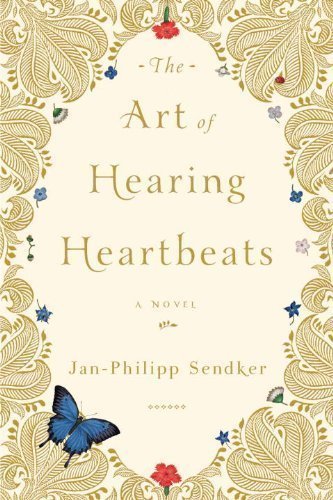 This is one of the many beautifully written Kindle Romance Novels that will transport the reader to Burma and warms the heart with a tale of the power of love. It spans decades from the past and grips the reader from the start.
The story involves detective work, secrets from the past and ultimately is a testament to the power that our love life has in our lives.
It is a romance novel which inspires us to imagine the unimaginable and follow our gut feelings. As the Book Depository explains, the Art of Hearing Heartbeats reinforces our belief that love can do anything.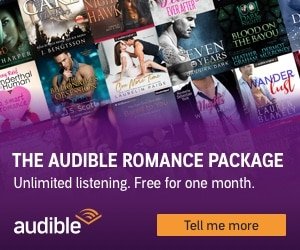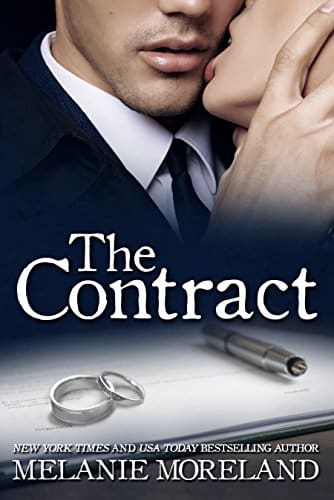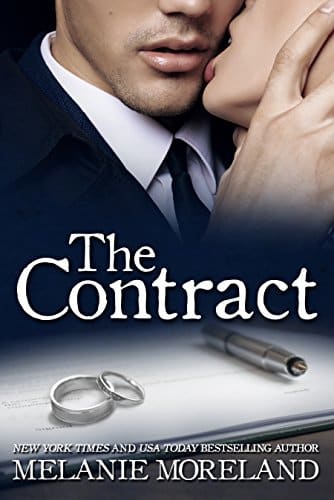 The Contract is a romance novel in the true sense of the words. It tells the classic tale of two people, forced together by circumstances, who hate each other but are forced together.
It catalogs the story of a love life that appears hopeless, but which develops into a passion and adoration which is the stuff of dreams.
Although the couple in the novel are forced together and appear to have no chance of a happy ending, they find that fate has put them together for a reason.
Their love develops and they surrender to it and the novel is a testament to the power of love to radically change lives.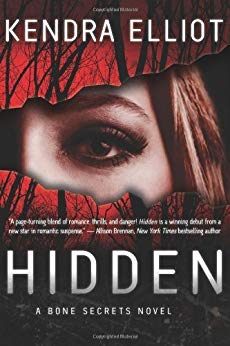 Hidden Secrets tells the story of a woman who survives an unsuccessful marriage but does not leave without reminders. She carries the child of her ex-husband and moves to a different part of the country to embark on a new life, working with her family.
Her love life is not at the top of her list of priorities, yet love will find a way to inveigle its way into the most hopeless situation. A romance novel which gives hope to those in difficult circumstances.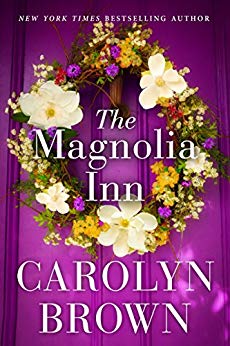 The Magnolia Inn is a romance novel which gives hope that we can all restart our lives, even if life seems to have knocked us to the ground. A fresh start gives motivation and hopes to the most hopeless.
Through restoring the Magnolia Inn, Jolene faces her fears, her hopes and faces challenges which she overcomes. It is a story of how a love life can flourish in the most unlikely situations if our attitudes are open.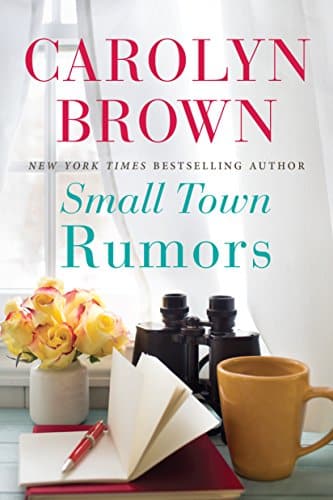 Small Town Rumors is a Kindle Romance Novel which shows the power of being our true selves and the joys that can bring.
Jennie Sue returns to her home town, her life in tatters, after having been the toast of the town in her youth. She is forced to drop the mask of a perfect life and confront real life.
She must break down barriers, find true friends and open herself up to true love. The novel is beautifully written, involving us in Jennie Sue's life and inviting us to identify with the trials she has endured. We learn that by being open, honest and true to herself, great happiness can be achieved.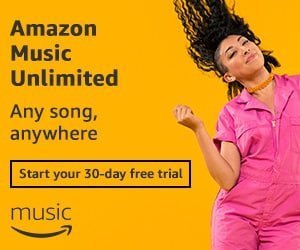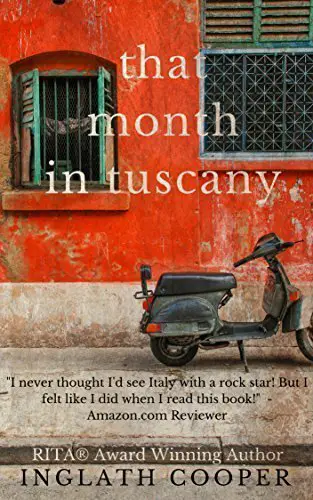 That Month in Tuscany tells the story of how the most unlikely circumstances can put love in our paths. Two people who are thrown together in a beautiful setting, appear to have nothing in common.
However, the chemistry between them proves too strong and they give in to their feelings and find a love life which neither of them ever expected.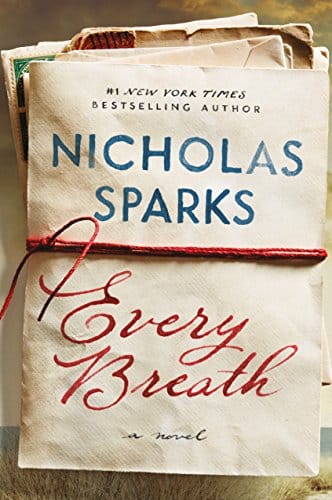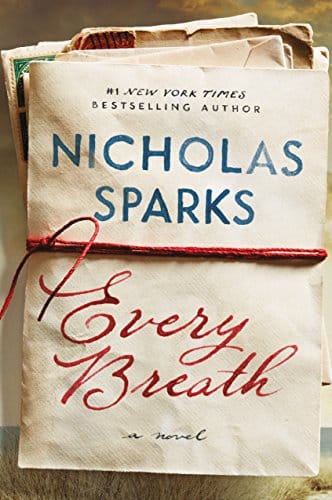 Reading Every Breath will resonate with anyone who has had a difficult decision to face in their love life. It's a story of investigation and exploration, set in different continents which challenges are views of love and what is important in our lives.
Ultimately, romance novels shows that love will find a way, will help us deal with difficult consequences and will show that dreams can come true.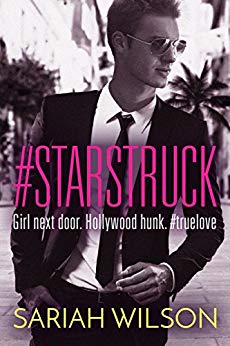 This story fulfills many a dream that any of us harbor when we have a celebrity crush. In Starstruck, we see the manifestation of this dream coming true. Zoe has the chance to meet her idol and take the chance of it developing into a romance.
Her love life takes an unexpected turn when her idol pursues her, and they end up in a secret romance. It becomes a Hollywood story with tabloids following them and challenges their love, can it survive? Read the Kindle Romance Novel to find out!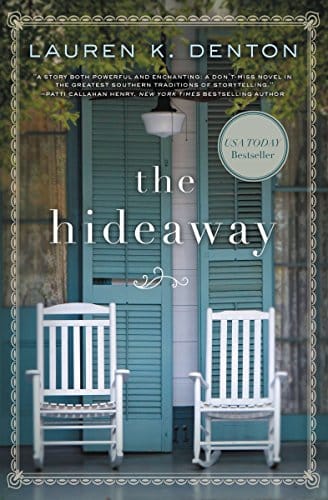 How would any of us feel if we discovered that the basis of our lives is rooted in a lie? The Hideaway examines the reality of this situation occurring.
An escape to a sunny hideaway proves the ideal place for Juno to take stock of her life. She begins to process what has happened and then her love life takes more positive turns and brings more twists and turns than a mountain path.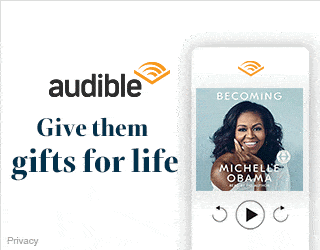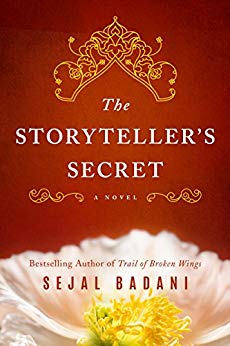 The storyteller's secret is one of the best selling romance novels on Amazon. This romance novel evoke feelings in us that stir our senses, but it takes us to the streets of India in a way that makes us feel we are there.
Jaya moves from New York to examine her family's past and discovers far more than she had bargained for. She discovers secrets about her past and her legacy that are life – and love – changing.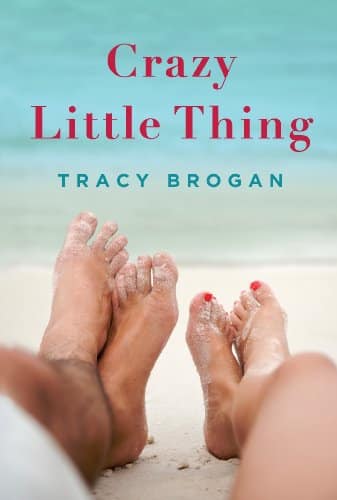 Reeling from her divorce, Sadie Turner packs up her kids to spend the summer at her eccentric Aunt Dody's lake house.
What's meant to be a quiet respite turns into a fun-filled adventure, thanks to her aunt, flamboyant cousin Fontaine, and a handsome neighbor. Desmond, who's filling in for the local doctor, is Scottish and charming and takes immediately to Sadie's colorful family.
As far as everyone's concerned, he's the perfect summer fling. But when what starts as a casual and steamy interlude evolves into something more serious, Sadie and Des must decide whether they can open up again after heartbreak.
Debuting romance novelist Brogan, who also has a historical romance coming out later this year, shows a real knack for creating believable yet quirky characters.
Her contemporary romance has the usual misunderstandings and requisite happy ending, but the surprising emotional twists along the way make it a satisfying romp.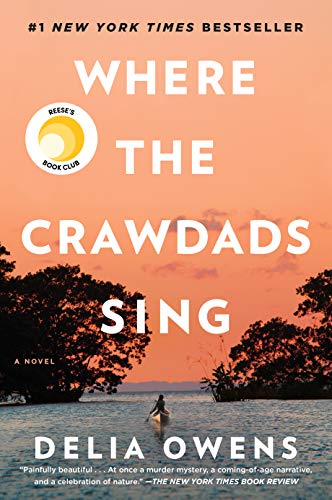 This is one of Kindle Romance Novels which will warm and open our hearts in delightful and positive ways. Challenges our views of what is normal and right.
It forces us to re-examine our initial judgments on people and it shows that we must look for the good in people in order to find true love.
It strengthens our belief that anything can be overcome and that whatever we have faced in our lives, we can endure and succeed.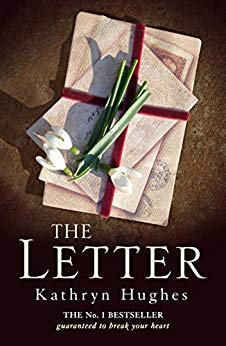 The Letter is a romance novel which also acts as a life lesson, that whatever we are facing, we can survive.
It is a story which proves that the simplest act can change lives forever in a positive way. The most unlikely events can unfold from simple acts of love.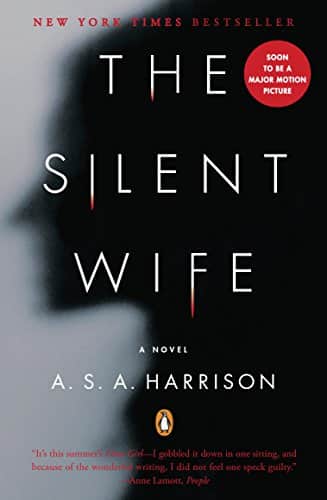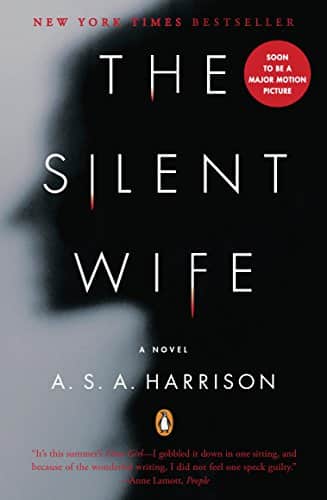 We love to be gripped by good romance novels. The Silent Wife will deliver exactly this page-turning thrill which makes reading such a joy in our lives. This is a story that will resonate with many readers who live with secrets in their families.
It shows the strength and courage of women who face these secrets. It shows the events that unfold once they are revealed. The story is so powerfully written.
The plot is so well written that you begin to feel as though you are one of the family and it is packed with twists and turns.'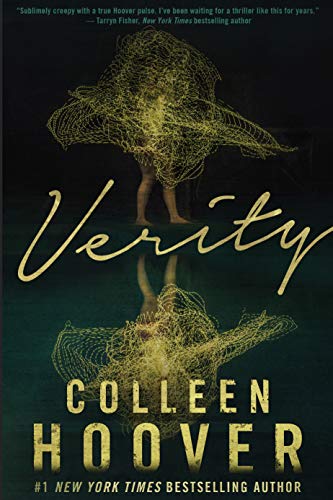 Colleen Hoover has written many romance novels and is a New York Times Bestseller. The Verity explains why she is so popular. It is a story of love, of secrets and of determination.
It catalogs the story of a set of circumstances unfolding to change lives in a positive way. The discovery of an unpublished, unseen autobiography unfolds a set of circumstances and choices which alter lives.
It examines how we deal with secrets. How our decisions can affect others and how our motives to persuade others can have devastating or delightful consequences.
The twists and turns of the story keep the readers gripped. It helps us to feel truly involved with the life-changing decisions that the heroine is forced to make.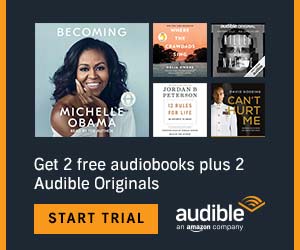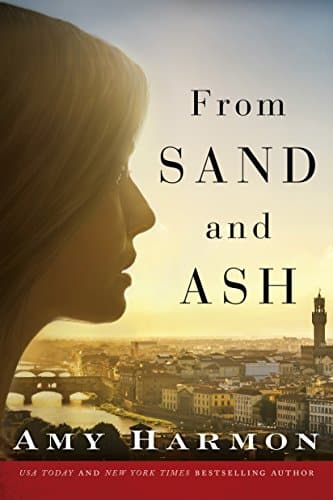 From Sand and Ash is one of the powerful romance novels which examines the choices we make in impossible circumstances. This novel tells of the challenges of war, of how we are subject to the prejudices of others.
It help us see our life decisions can alter events dramatically. It proves to use that the power of love is the strongest force in the world.  Any action motivated by love cannot leave us having regret.
Conclusion
For those who are passionate about books, the Kindle is a God send. For readers who love to immerse themselves in stories of love and hope.
Kindle romance novels are a must for regular downloading. There are an economical and easy way to enjoy these rich, inspiring stories.
What better way to escape from the challenges of our lives than to read stories of triumph over adversity which end in love? By cementing in our hearts, the idea that love can conquer all things.
We spread that love among our fellows, and who knows what joys will cross our paths as a result? These romance novels are beautifully written. They all contain stories that we can identify with. The most important thing is we are able to reinforce the truth that love can conquer anything.
David Small
is the founder and editor of relationshiptips4u. He is a dating, marriage & relationship coach, speaker, and author. Learn more about him here and connect with him on Twitter, Facebook, and LinkedIn.
Master the skills to Build A Stronger Relationship