Every lady has her own idea of the man of her dreams – that prince charming, cool, affectionate, romantic, understanding, etc. are only a few of the diverse qualities most of us want in that man of our dreams.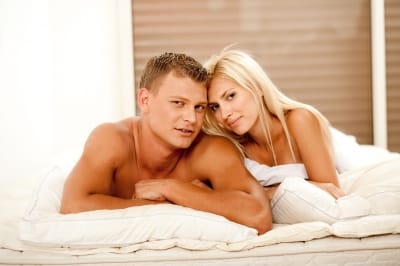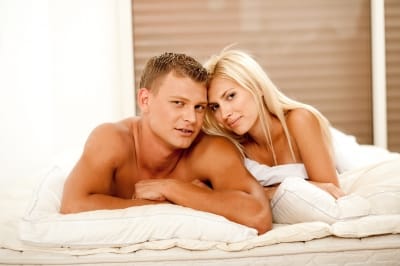 Hollywood has helped painted the perfect definition of what kind of man; we dream about him, fantasize, and even hallucinate, sometimes, about him.
However, our biggest fear is never meeting him. We fear that there is only a slight chance of ever getting to meet this man, perhaps, a one in a million chance.
This fear heightens our anxiety and often leaves us frustrated. Most times, we even get blinded from reality that that man of your dreams would walk right past without recognizing him.
You only see the perfect picture in your head, and unconsciously despise everyone else. If that describes you, these 17 proven ways will help you find the man of your dreams.
Let Go of Your Mental Pictures
If you are finding the man of your dreams, chances are you have a particular picture in mind; tall, handsome, six-packs, muscular, gentle, funny, God-loving, etc.
while you think this picture is exactly what defines the kind of man you want, they may serve as a veil blocking you from seeing that man of your dreams.
For instance, the real man you are looking for is funny, gentle, God-loving, but doesn't meet up with your other criteria like being tall or as handsome and muscular as you'd wanted. Because he doesn't meet up with these criteria, you let him pass, without a chance to prove himself.
Delete this mental picture and free yourself so you can spontaneously meet this loving angel from above.
Let Down Your Walls
Most of us ladies have built a wall around ourselves and allow only a few ones that meet our criteria a chance to at least peep in. Things like, "I cannot date someone below my social class" or "I cannot date someone that doesn't have a car".
What this wall does is that, like its name, it blocks you from seeing the best in that special someone.
How can you even get to know them if you don't give them that slightest chance to wow you? I can understand sometimes those walls were built from your past negative relationships, but if you will ever find that man of your dreams, you have to let that wall down.
Give him a chance, and carefully watch from a distance – he might just be the one.
Master the skills to Build A Stronger Relationship

Know What You Want
When you know what you want, it becomes easier to filter out the bad eggs. Yes, not all men that come to you meet your criteria or class. Now, are you going to be going on dates every time any of them asks you out because you let down your wall? Of course not.
When you know what you want, you can easily give someone close to that a chance to prove himself.
This is not to contradict the first point; by knowing what you want, I mean the values you want in your prince charming. People act based on their personal values, and it would be everlasting torture allowing someone with opposite values into your life.
I love how   Katherine Woodward Thomas explained it in her best selling book: Calling in "The One": 7 Weeks to Attract the Love of Your Life
Understand Yourself
To rephrase the famous quote, I say "Lady, know thyself". Being in touch with yourself, as an individual, is the first step in finding the man of your dreams.
When you understand yourself; your core values, your temperament, belief system, your strengths, and weaknesses, it will be much easier to let in someone who can complement you.
Finding the right partner is about finding that special someone who not only has similar values but can complement your weaknesses, tolerate them and celebrate your strengths.
For instance, as a melancholy or phlegmatic, you get someone that can push you to take big steps. Imagine getting someone like you. It's obvious you may not achieve much in life.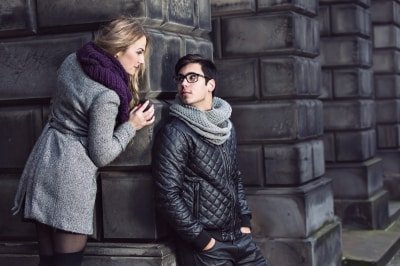 Love Who You Are
How can you appreciate another person's love when you don't love yourself? You have to love and appreciate who you are. No need to be ashamed of your past; the right man will love you regardless.
Forgive yourself despite whatever you have done in the past. When you hate your past and do not love yourself enough, you stand against yourself in the search for that man of your dreams.
You will not be able to appreciate true love because you actually don't know what it is. Loving yourself gets you grounded in a relationship and helps you better appreciate and reciprocate love accordingly. You owe yourself some more love.
Work on Your Shyness and Go Out There
The man of your dreams will not come and meet you at your house. No, not at all. You have to go out there, mingle, make friends and socialize. It is in meeting people that you meet him.
He is not an angel sent from above that comes straight to your house and introduces himself as that man.
Okay, I know that sounds somehow, but that is the picture a lot of people have in their heads about the man of their dreams.
A lot of people have lost very important things because of shyness. It is a silent thief that robs you of what you deserve. It may not be easy at first, but as you go out more often, you will definitely get used to it.
Refuse the Urge to Lie or Pretend to be Someone Else
Sometimes you are tempted to put up a façade; a false appearance of who you really are in a bid to attract the man of your dreams. Don't do it! Consciously refuse that urge and be yourself.
Don't just bring your best foot forward, but your whole self. The right person will love you for who you are, and pretending to be someone else will make you lose him.
Own your personality; it is what makes you who you are. Allow the right person to see you for who you are. It may just be what will attract that man of your dreams.
Don't Be Desperate
I totally understand that loneliness hurts; those silent tears over your teddy, surrounded by your pillows or cuddling your cat or dog in place of that man – it can be frustrating. However, no matter how hard it is, stay calm and don't be desperate. Desperation is a total turnoff for most men, and once they find out you are desperate, they run away.
No matter how beautiful and charming you are, men don't want to be rushed into a serious relationship. Allow time to work things out. Don't ask questions that show desperation. Questions about marriage, for instance, should not be asked, especially at the early stage of the relationship or over a date.
Be Humble
If there is anything that raises a red flag, especially when you meet new people, it is pride. The thing is this, ask yourself if you will be comfortable with a cocky, proud man.
If you answered "Hell no!", then expect the same from your potential prince charming, if you ever find one with that attitude. No matter the level of your success, let it behind you and, in fact, let him find out by himself.
Try to keep that as discreet as possible during the first few dates. Well, you can tell him what you do, by not how much success you have achieved. It's intimidating to men, especially those who may not be as successful.
Let Go of Your Past Relationships
You cannot find the man of your dreams if you keep looking back at your past unfortunate relationships. They only keep you bitter, sad, and depressed. You need to let that behind you as you don't want to be seen wearing a long face all the time, especially when in the company of men.
No matter how bad it was, let it go. Your life was never tied to theirs. Yes, it can be pretty difficult to let go; the emotional investments – just everything. Until you allow yourself permission to forgive and let go that your world would be open to meeting your new man.
Don't Stay in Your Head
Yes, most people only live in their heads and eventually miss the fun of actually living – living in the moment. A little fantasizing is okay every so often, but know the difference between daydreaming and reality.
As much as men love ladies who know what they want, they appreciate those who are realistic about many things.
Fairy tales are great, and it can actually happen to you in real life, but definitely not the same process. Learn to be as flexible as possible and live in the moment. Have fun and enjoy the process nature takes you through to find that man of your dreams.
Dress Well
In fact, this is one of the major points to be mindful of. First impression matters, they said, and that is totally true. You never know when you will meet that man, so try as much as you can to be smart in your dressing. Don't be too loud; just enough to give a great impression about that amazing soul that you have.
Let your dressing represent your values, and of course, stay fun, simple, and a little less sophisticated. Moderation is the key here, not dressing to impress. The man of your dreams will notice you, of course, first by the impression he gets from your dressing.
Loosen Up A Bit
Life should not always be about seriousness; work, bills, etc… Life is actually about the fun and memories we create that lasts a lifetime. Men are very selective with ladies, particularly those who do not take life too serious but know the real value of having fun and enjoying life to the full.
You see, there are enough problems in the world already, and the last thing that prince charming needs is another one or a reflection of one.
Loosen up that serious persona and have fun. Go to the beach, that new restaurant across the street, that club downtown, etc. you never know where you will find the man of your dreams.
Don't Be Afraid to Express Your True Feelings
Your prince charming may be the shy type that needs several signs before making that big move. Of course, there is nothing bad about that. So do not be too reserved and leave the ball entirely in his court. If you notice the feeling is mutual, show it. Let him know how much he means to you.
Know however that you should not go too far with this as it can sometimes be termed as desperate. Take two steps forward and one step back; if he is smart enough, he should understand and see that as a good enough clue to make the move.
Keep Your Cool
Sometimes it doesn't go as planned. You may want things a little faster, but he tends to be sort of withdrawn. Keep your cool. Do not make him see how desperate you are for him to pop the big question. Be patient. Give him time and trust me, he will appreciate that at the end of the day.
Sometimes it gets even worse as men need a little more time to make up their minds. Keep your cool. It will definitely pay off soon.
Work on Your discernment
Discernment is key in finding the man of your dreams. Without discernment, you could be together for years without the slightest idea he is the one. You may say you guys are just friends or perhaps you grew up together so you probably got used to each other, but that's all you can see.
Some other times, all the qualities you want in your man could be present yet he is not the one. The good news is, there is a small still voice deep within each of us that whispers the truth.
We only choose to ignore it when we allow our emotions to make the decisions for us. Discern – follow your heart.
Pray
Yes, prayer is a powerful weapon and it can change things. You know, sometimes you may have done all you know how to do, yet the man of your dream is not forthcoming. What if I tell you-you can call him forth? Yes, through prayers.
Whisper some prayers today about your dream man, wherever he is that God should make your paths cross soon. Trust me, this works like a charm.
So there you have it. Finding that man of your dreams is very possible. Above all, don't forget to be original, stay smart and pray.
I would like to end with this amazing quote from
Paulo Coelho

, "My heart might be bruised, but it will recover and become capable of seeing the beauty of life once more.
It's happened before, it will happen again, I'm sure. When someone leaves, it's because someone else is about to arrive–I'll find love again." 
Image courtesy of imagerymajestic at FreeDigitalPhotos.net
Images courtesy of Stuart Miles at FreeDigitalPhotos.net
Image courtesy of Serge Bertasius Photography at FreeDigitalPhotos.net
David Small
is the founder and editor of relationshiptips4u. He is a dating, marriage & relationship coach, speaker, and author. Learn more about him here and connect with him on Twitter, Facebook, and LinkedIn.
Master the skills to Build A Stronger Relationship