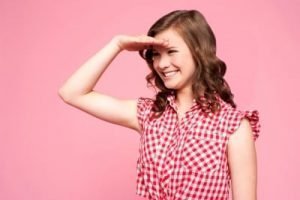 Nowadays it is very common to see people in long-distance relationships. The statistics show that 3 million married couples in the United States live apart. But there are still many people who doesn't know if is worth or not to take a risk.
Just because you cannot see your partner often, it doesn't mean that your relationship is not going to work out. There are many cases of couples who ended up overcoming these barriers and are now married or living together. According to a research of 2013, developed by Crystal Jiang and Jeffrey Hancock, long-distance relationships form stronger bonds than the conventional relationships.
College life today often leads to different ways; about 25-50% of the students are living a long-distance relationship. Imagine that your partner can have a promising career in the place where he/she is currently living, and you can have a job offer in a company located in the opposite side of the planet, what would you do? Well, this happens often and the best thing to do is to follow different paths even though it may be temporary.
First of all, the couple should discuss how the relationship will be after the physical separation and if you want to keep a relationship in certain conditions. If you decide to pursue a long-distance relationship, there are some rules that can help you:
Trust each other
This is obvious to any relationship. But for a long distance relationship work out, trust has to be a huge priority. It is hard to build trust when you are not close to each other, so you must speak with actions and words, to speak truthfully. If you have suspicions of their every action, they will begin to hide things from you. It is easier to hide if you want when you don't live nearby. That's why you need to emphasize the sincerity of what you do and that trust each other.
Put a goal on the horizon
It can be a visit, a phone call, a letter or a gift. It is important to have something on the horizon. When you don't know when will be the next time you will meet each other it is easy to feel down. So, you have to establish something that can guide you. Nothing is as good as seeing the countdown decrease. This will keep the positivity in your long distance relationship and make it look smaller.
Tell your partner about your life, even if it seems unimportant
You should tell your special one if something bigger happened in your life, like getting a good grade in a subject. Staying connected with each other's lives is really hard on a long distance relationship. That's why you should share things that are happening in your life, which will mean a lot to the other person who cannot see you at any time.
But do not send messages all the time
When you are in a long distance relationship, it's really easy to send messages to your partner all day. Of course it is good to keep a contact and show that you care, but do not send messages all the time. If it started to rain, if you're bored, you do not have to tell every detail of your life or your everyday state of mind to make your partner feel part of your life, everything has limits, okay? Keep communication to relevant issues.
Send photos
Fortunately, we have the technology to help us. Sending photos to your lover in the days that you feel particularly beautiful or to sometimes send pictures of what you are doing at the moment. This way you can illustrate your life to your special and will show that they are participating more in your life.
Use the distance to know yourself better
It is undeniable that physical contact helps to strengthen the bond, but since the couple keeps this contact from time to time, in periods when you don't see each other you should develop other aspects of your life: how to focus on your career, traveling with friends, study hard, engage in a hobby … Have a happy personal life is a big step to maintain a healthier relationship
Meetings on Skype like real meetings
This may seem silly, but it's really wonderful. It's great to video call your partner; it's a way of having meetings. Being creative will help you to minimize the importance of the distance in your relationship.
Some examples:
Watch a movie at the same time. You can talk and see the reactions of each other.
Cook a meal while talking to each other.
Play a game together.
Set times for these meetings on Skype and plan ahead. Sometimes these meeting can be spontaneous.
Express yourself when you are having a hard time
It is no secret that any long distance relationship is hard. And sometimes they are more difficult than others. Do not try to hide it, thinking it will bother the other person. You two are in this relationship together. Speak when it is difficult for you. Explain why.
Contact in this moment is crucial. It will help you to build confidence in each other, which will help you figure out how to get through the most difficult times. Together.
Visit each other whenever you can
Obviously this will be different for everyone depending on how far you are and how much money you can spend. But it is important to make a priority to meet. Try to make as objective to see each other, at least, once a month.
Think about how much you will have to spend on dates, and save that amount for the trip. Visits once a month doesn't seem so expensive compared to weekly meetings.Sometimes it makes sense to switch who visits who.
Support each other
Because you guys are not together, you have to be particularly supportive. You have to celebrate achievements. You have to use your words.
So say what makes you proud of having this person in your life. Congratulate your partner for achievements, even minor ones. Support and trust go hand in hand, and you need to work particularly well on both on a dating the distance.
Always say goodnight
One of the coolest things you guys can do is to always say goodnight to each other…by text or sometimes on a cool video call. It's a wonderful way to include up in your routines. It is also a great opportunity to send a sweet message to the one who goes to sleep first, to read when they woke up. There's nothing like waking up with a smile. Include each other in the daily routine will make them feel closer.
Surprise your partner
Recite a love poem on social networks, with your favorite music, or make a little video with your most romantic photographs. There are numerous songs about long distance love can be your soundtrack. Songs like "Here Without You" by 3 Doors Down or "I Can Wait Forever" by Simple Plan completely describe this type of relationship. You can also send flowers to her on the job, I did it with my wife when we were living on different countries.
Honesty always
For convenience, think of everything you would like to know if it was the opposite situation, it helps to know what needs to be said to keep everything openly.
A long distance relationship needs to be built on an honest and open communication, if you want your relationship to survive in the long run. The partners need to be able to express their feelings about the negative and positive effects of the physical separation. Only then will they be able to understand each other completely and get the support they both need to tide over the separation.
Discuss the future
The distance is temporary – talk about what you will do when you will be able to be together again. Do not put your life on hold. Continue to think ahead and share your hopes and dreams with those you love.
Trust your partner. Without this last step, a long-distance relationship cannot last. You have to trust each other, or you will not be able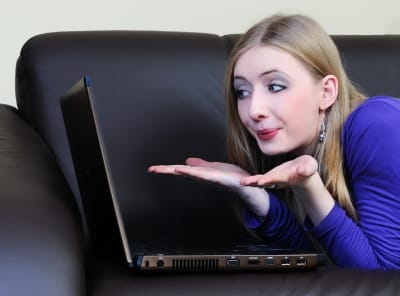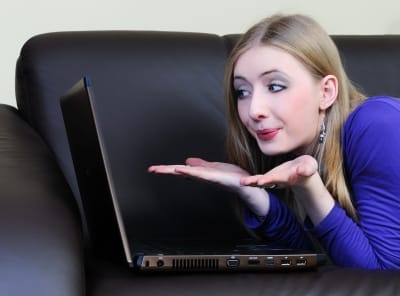 to handle the fact that your partner is out of reach. Have faith in your love and your relationship.
Set your conditions
You can prevent many of the problems and confusions of a long-distance relationship defining your expectations. For example, unless you are looking for a casual, shallow relationship, at some point, one of the two will have to change. This can add much more stress in a relationship that is already having problems. Define an initial plan.
You are not alone
You are not the only person going through this situation. Find out about more stories and experiences of people who have been in this circumstance of life. Books like "The Geography of You and Me" can be very important to learn more about yourself and others. This book tells the story of two people who love each other but live in the opposite sides of the planet. You can also learn more strategies and secrets from "The Long-Distance Relationship Survival Guide". This book, written by Chris Bell and K. Brauer-Bell, is based on real stories and interviews with more than 100 couples.
Be positive!
"Absence is to love as wind is to fire; it extinguishes the small and kindles the great." Try not to stick to the negative elements of a long-distance relationship. See the good side of your relationship: this way, you have more time to devote to your interests and hobbies. The distance is temporary – talk about what you will do when they return to be together again.
Image courtesy of stockimages at FreeDigitalPhotos.net
Image courtesy of imagerymajestic at FreeDigitalPhotos.net
Image courtesy of marcolm at FreeDigitalPhotos.net
David Small
is the founder and editor of relationshiptips4u. He is a dating, marriage & relationship coach, speaker, and author. Learn more about him here and connect with him on Twitter, Facebook, and LinkedIn.
Master the skills to Build A Stronger Relationship