Do you know how to discover your love language or know what your Love Language is? But first, what is love?
Let's talk about it – Love is one of the most important words of the English language, it is also one of the most confusing. Both religious and secular thinkers agree that love plays a pivotal role in our lives.
For instance, the founder of Christianity too distinguished love above all else, and why not? After all, love is a primary human and emotional requirement, and so, we will do anything for love.
Traverse mountains, deserts, seas, and endure countless hardships just to find love – to feel love. For without love, mountains are unclimbable, deserts are unbearable, and seas are uncrossable.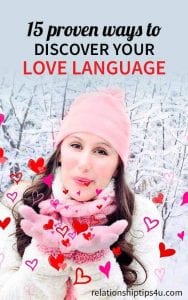 We have been told that, "Love makes the world go round" and that "Love is many a splendor thing." There have been countless books, poetry, ballads, songs and movies that have been dedicated to love.
There have also been many theological and philosophical systems that have etched out a prominent place for love.
It would not be wrong to say that love permeates our society. We use the word love in a thousand ways. As an explanation for a thousand different actions.
But, the emotional need for love is not a phenomenon comparable only to a mother's love for her child and vice versa.
The need for love follows us long into our adulthood and stays with us throughout the marriage, and for the rest of our lives.
There are officially five ways to express or receive love: the five "Love Languages" a term which was first coined by Gary Chapman in his 1995 best setting book, "The Five Love Languages."
So, What Love Language Do You Speak?
Dr. Gary Chapman is a Christian counselor and author. He has written on the importance of being able to express one's love to their partner in a way that they can easily understand. Chapman calls this a special type of communication,
which can be achieved through conveying one's thoughts with the use of the five 'Love Languages.' You may think that you know your love language, but, you may not even have a clue.
Here are a few questions that will help you to discover your love language.
"There is only one happiness in life, to love and be loved." – George Sand
Related Articles
Here's How it Works
The following questions consist of a pair of two statements, of which you need to pick only one. Write down the letter at the end of each statement you agree with.
At the end of this love language test, you can count the number of times you have selected a particular letter to discover your love language.
1.
• My partner's love notes make me feel good — A
• I love my partner's hugs — E
2.
• I like to be along with my partner — B
• I feel loved when my partner helps me do yard work — D
3.
• Receiving special gifts from my partner makes me happy — C
• I enjoy long trips with my partner — B
4.
• I feel loved when my partner does my laundry — D
• I like it when my partner touches me — E

5.
• I feel loved when my partner puts her arm around me — E
• I know my partner loves me because she surprises me with gifts — C
6.
• I like going most anywhere with my partner — B
• I like to hold my partner's hand — E
7.
• I value the gifts my partner gives to me — C
• I love to hear my partner say she loves me — A
8.
• I like for my partner to sit close to me — E
• My partner tells me I look good, and I like that — A
9.
• Spending time with my partner makes me happy — B
• Even the smallest gift from my partner is important to me — C
10.
• I feel loved when my partner tells me she is proud of me — A
• When my partner cooks a meal for me, I know that she loves me — D
11.
• No matter what we do, I love doing things with my partner — B
• Supportive comments from my partner make me feel good — A
12.
• Little things my partner does for me mean more to me than things she says — D
• I love to hug my partner — E
13.
• My partner's praise means a lot to me — A
• It means a lot to me that my partner gives me gifts I really like — C
14.
• Just being around my partner makes me feel good — B
• I love it when my partner rubs my back — E
15.
• My partner's reaction to my accomplishments are so encouraging — A
• It means a lot to me when my partner helps with something I know she hates — D
16.
• I never get tired of my partner's kisses — E
• I love that my partner shows real interest in things I like to do — B
17.
• I can count on my partner to help me with projects — D
• I still get excited when opening a gift from my partner — C
18.
• I love my partner to compliment my appearance — A
• I love that my partner listens to my ideas and doesn't rush to judge or criticize — B
19.
• I can't help but touch my partner when she's close by — E
• My partner sometimes runs errands for me, and I appreciate that — D

20.
• My partner deserves an award for all the things she does to help me — D
• I'm sometimes amazed at how thoughtful my partner's gifts to me are — C
21.
• I love having my partner's undivided attention — B
• Keeping the house clean is an important act of service — D
22.
• I look forward to seeing what my partner gives me for my birthday — C
• I never get tired of hearing my partner tell me that I am important to her — A
23.
• My partner lets me know she loves me by giving me gifts — C
• My partner shows her love by helping me catch up on projects around the home — D
24.
• My partner doesn't interrupt me when I am talking, and I like that — B
• I never get tired of receiving gifts from my partner — C
25.
• My partner can tell when I'm tired, and she's good about asking how she can help — D
• It doesn't matter where we go, I just like going places with my partner — B
26.
• I love having sex with my partner — E
• I love surprise gifts from my partner — C
27.
• My partner's encouraging words give me confidence — A
• I love to watch movies with my partner — B
28.
• I couldn't ask for any better gifts than the ones my partner gives me — C
• I just can't keep my hands off my partner — E
29.
• It means a lot to me when my partner helps me despite having other things to do — D
• It makes me feel really good when my partner tells me she appreciates me — A
30.
• I love hugging and kissing my partner after we've been apart for a while — E
• I love hearing my partner tell me that she believes in me — A
Master the skills to Build A Stronger Relationship
A: B: C: D: E:
A = Words of affirmation
B = Quality time
C = Receiving gifts
D = Acts of service
E = Physical touch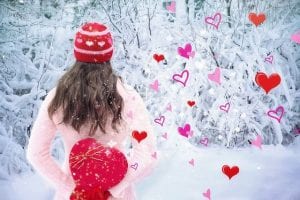 The Love Language
The five love languages that were proposed by Chapman are pretty straightforward. Here's a description of what each of them means:
Words of Affirmation
"Death and life are in the power of the tongue." – Proverbs 18:21, NIV
This means expressing affection through spoken praise, appreciation or affection. So, when is the last time you gave your partner flowers, candy, or something nice to show how much you appreciate them in your life?
You don't have to have money to keep the romance alive. Be creative. Take some hard paper from work, cut out a heart and write the words "I love you" on it.
At the end of the day, it's the thought that counts. When it comes to marriages, the husband who does not think words of affirmation, or giving gifts is his Love Language is digging his own grave because marriages are kept alive because of expressions of love.
Words of affirmation are one of the best ways of keeping the romance alive in a relationship so always be on the lookout for new opportunities to express your love to your partner.
"Feeling gratitude and not expressing it is like wrapping a present and not giving it." – William Arthur Ward
Acts of Service
"Happiness is not something ready-made. It comes from your own actions." – Dalai Lama
Another Love Language is acts of service. In other words, using actions rather than words to show and receive love for your partner.
Unless you are a selfish person, happily married couples have no qualms going out of their way to please their spouse, regardless of their situation, even and most importantly during sex.
Yes, pleasing your partner should please you too, making it a win-win situation. Think of it this way, if you and your spouse go out of your way to make each other happy, both will have your needs met, but if your spouse isn't actively doing all he or she should please you, well, it's still your duty to show them how much you love them anyway.
"Appreciation is a wonderful thing: It makes what is excellent in others belong to us as well." – Voltaire
Receiving Gifts
"Kindness in words creates confidence. Thinking, Kindness in thinking creates profoundness. Acts of Kindness in giving creates love." – Lao Tzu
Giving each other gifts is symbolic of love. There is nothing that can make your partner happier than by coming home after a hard day at work to find a fresh bouquet of roses just for them.
While giving your partner gifts or treating them to an impromptu dinner will cost you money, it will be totally worth it!
"Remember that the happiest people are not those getting more, but those giving more." – H. Jackson Brown Jr
Quality Time
"There's only one thing more precious than our time and that's who we spend it on." – Lee Christopher
Expressing your affection and giving your partner your undivided attention is the best way of showing them just how much they mean to you.
This could mean taking a stroll through the park or watching your favorite TV show together or practically anything which allows the two of you to spend some quality time together is also a Love Language.
"It's not about doing the things you love, it's about doing things with the one you love." – Unknown
Physical Touch
"When we honestly ask ourselves which person in our lives means the most to us, we often find that it is those who, instead of giving advice, solutions, or cures, have chosen rather share our pain and touch our wounds with a warm and tender hand." – Henri Nouwen
This can mean either good old sex or just holding hands. With this Love Language, it is the speaker who feels the affection through the physical touch.
This also includes hugs and kisses, which are far better than any gift you would give. But, that doesn't mean you shouldn't give your partner gifts also.
Hopelessly romantic couples oftentimes snuggle on the couch or in bed each night, enjoy holding hands anywhere and everywhere they go, and think there's no sweeter way to express their love for their partner than by getting physical!
This gives an all-new meaning to the saying "life is short" and "the best things in life are free."
"Every heart sings a song, incomplete, until other whispers back. Those who wish to sing always find a song. At the touch of a lover, everyone becomes a poet." – Plato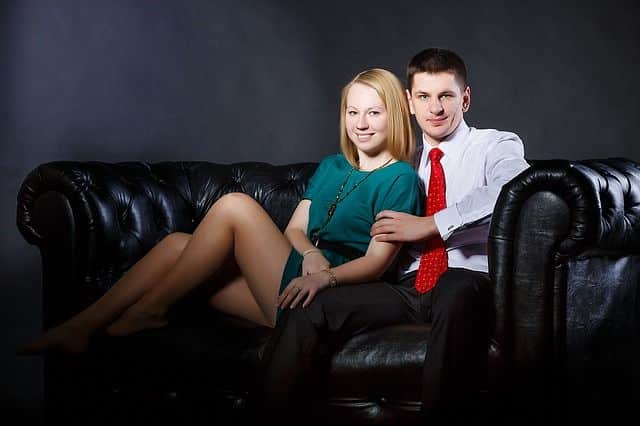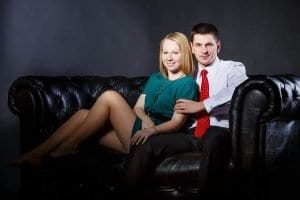 Conclusion

The concept of love language can help just about any relationship, and not just those that are romantic in nature. When one is in a romantic relationship it is extremely important to understand what matters to their partner.
While using love language cannot be viewed as a silver bullet that will fix all of your domestic problems, such as financial issues or make your in-laws like you, etc., but the concept does help couples when it comes to better communication, and we all know how extremely important that is in a relationship.
Even though the Love Language concept hasn't been scientifically proven, it makes a good amount of sense when it comes to developing personal relationships by getting a better understanding of the love languages of you and your partner.
Since love is a crucial part of being in a relationship, you should spear no effort to discover your love language, learning about each other's Love Language can bring a couple closer.
David Small
is the founder and editor of relationshiptips4u. He is a dating, marriage & relationship coach, speaker, and author. Learn more about him here and connect with him on Twitter, Facebook, and LinkedIn.
Master the skills to Build A Stronger Relationship