Husband and wife want a lot of the same things from a significant other. But, there are some differences that seem to be more thematic of a particular gender.
A principal source of difficulty in marriage and even male-female relationships is that men and women are different from each other and each one expects the other to behave and say what he or she would in the situation.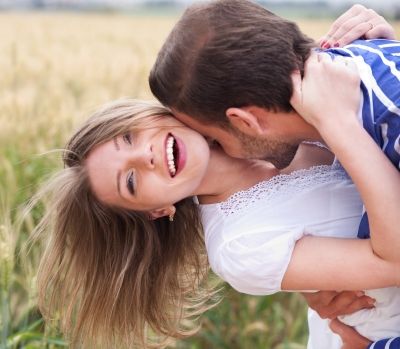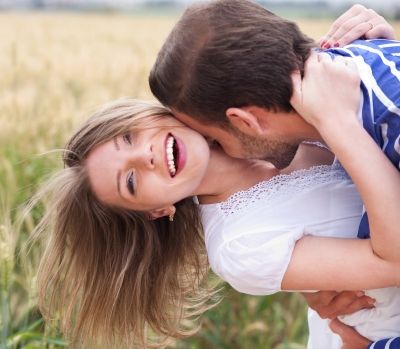 Marriage is the beginning of a new journey–a journey that enables a couple to share experiences. Through this bond, you can either fill up your life with calmness, serenity, and happiness or vice versa. Sometimes, happiness in marriage is considered entirely as a matter of chance, but that's not true. With love, care, tenderness, trust, and sacrifice, you can make your marriage a successful one. It is the highest state of friendship, where both husband and wife contribute to a wonderful family.
Husbands are often found complaining about their wives and labeling them as "complicated creatures"; whereas the fact is that women are not that complicated. It's just that they think differently from men and have their own perspective on love, marriage, and life.
If you wish to know the things your wife wishes to see in you, then read on gentlemen and take note, of the 12 Things A Wife Needs From Her Husband
Consult her
Seek your wife's ideas, philosophies, values, tastes, and beliefs. A question from your job like, "What do you think about taking a short position on Euro futures in light of the current fiscal crisis?" might mean as little to her as her question to you from her job, "Do you think that intertextuality and patchwriting represent operable concepts in modern discourse or are they covert attempts to legitimate plagiarism?" Each of you might look at the other and say, "I have no idea what you just said." But your wife will nevertheless appreciate the fact that you asked her.
When it comes to spending money, many married people have an agreement that they will not spend more than a certain amount (sometimes $100) without asking their spouse first. Unless you keep your finances separate, spending money has an impact on the community economy. To drop a wad on something without asking the other financial partner is just plain rude. Learn the difference between talking with her and talking to her. When you ask for your wife's input, remember that conclusions are supposed to follow discussions and not precede them.
Related Articles
Master the skills to Build A Stronger Relationship

Appreciate her
Make your wife feel valued and important. Tell her how grateful you are for what she does for you. Thank her for her contributions to the marriage, whether it's maintaining the finances, cooking your dinner, or organizing your social life. Praise her for her talents. Praise her for who she is. Be thankful that such a nice girl would marry someone like you.
Wives want to be valued for who they are as much as for what they do. Wives want to know we see them with value beyond just what she does to keep the household running. Is she more important than the stuff she does? Is she still beautiful?
True women speak: "I know my husband appreciates what I do, but I would really love for him to show it more often," one 27-year-old mom of two says.
Sexual intimacy.
It's easy to think that sexual intimacy is only a priority for guys, but it's important for women too, though perhaps in a slightly different way. Women derive physical pleasure too, of course, but there is also a big emotional component. Your pursuit demonstrates that she is desired and delighted in, that she is still the one. It is also an active expression of your faithfulness. So don't look at your neighbors' lawn; instead, take the time to water your own grass, so that it's the greenest it can be.
Wives are more independent now than ever. They are parents, students, and career women – roles that require them to lead themselves and others. When she is with a man, a woman wants and needs to be able to surrender to him and be feminine. In other words, she wants you to take the lead! Escort her to the bedroom. Take her hand and slide just where you want it. Be adventurous, open, and honest, and she will do the same!
Give Her Time and Attention
Husbands, are you truly listening to what your wife is saying? Again, do your actions prove this? You would be wise to establish a regular time to invest in your wife by giving her your undivided attention. Your investment will earn an amazing return!
Are you so exhausted by your life and work that you can't take a moment to be in there for your wife and family? Turn off the electronics, drop the newspaper and make out quality time for your wife. Be present and fully engaged with your wife. And remember: the saying the best way to love your kids is to love their mother and give her full attention. 
So many couples today have so much going on in their lives (together and separately) that any time that can be spent reconnecting as a couple is eaten up by other things. But it's time to make an effort to make out some alone time with your wife.
Wives want to be listened to and know that their husbands believe what they have to say is important. A woman would prefer to talk with her husband over other women, even though another woman might better understand.
Intimate Communication with her Husband.
A wife yearns for intimate communication with her husband. Intimate conversation is a key factor in maintaining oneness of spirit in your marriage. Your wife needs to know that she can safely share her deepest emotions with you.
Have you and your wife established a regular time to have uninterrupted, intimate conversation? If not, make it a priority to discuss that goal with your wife within the week. (Your enthusiasm about the idea will bless your wife, but you may have to persuade her to make the commitment to give you her undivided attention, especially if she tends to be a diligent wife and mother.) Persevere. It's worth it.
She also wants her husband to listen – there's nothing worse than opening yourself up to share your thoughts and your feelings and discovering that the person you are talking to didn't hear a word you said.
Most wives have deep fears and emotions that they have never shared with their husbands. It is your responsibility to lovingly and patiently help your wife identify and verbalize her fears and gain wisdom from God to resolve them.
Faithfulness.
You've taken the plunge and made the biggest commitment of your life. But statistics show that in the US, almost half of all marriages end in divorce,  and one of the leading causes is marital infidelity. Whether you're married or a partner in a committed relationship, being faithful isn't always easy – but if you commit to being a faithful spouse or partner, you will surely succeed.
You're certain you'd never give yourself physically to another woman … but what about mentally and emotionally? Even if you don't go looking for porn, do you let your eyes and thoughts wander when something or someone alluring comes into view? Just for a moment or two?
Faithfulness isn't just about what you don't or won't do. It's about what you do to make sure that commitment is honored. Jerry Jenkins' book, Hedges: Loving Your Marriage Enough to Protect It,  looks at the ways we can guard the borders of our marriage garden. His advice includes avoiding "just the two of you" travel or meetings with another woman whenever possible. No jokey, flirtatious or suggestive talk. And if you pay a compliment, make it about the woman's hair or clothes, not directly about her.
Demonstrates spiritual leadership.
Wives want their husbands to be the defender of the family; not just against the strange sounds in the night, but against all the threats in society. They want their husbands to take the ownership in leading the family spiritually and in teaching the kids how to defend themselves and stay strong in an evil world.
A husband can lead his wife in her spiritual journey by consistently pursuing a deeper relationship with Christ, honoring Scriptural convictions, making wise decisions, and demonstrating genuine love. As your wife sees you establish Godly standards in your life, she will be motivated to set similar standards in her life and to submit to your leadership.
A man who loves his family well will lead his family well. When a man's wife and children know that he always has their best interests at heart, they'll follow him. Love is the leadership's unseen essence.
Related Articles
Affection
After a few years, affection can go out the window in many relationships. Hand holding, back rubs, random kisses, and goodbye hugs might start off as daily occurrences, but they often fall to the wayside, making many wives pine for their return. We're not suggesting your husband needs to be at your beck and call, but regular displays of unsolicited affection and love go a long way in making a relationship work. Whether it's a casual touch, a squeeze of the shoulder or a gentle kiss on the cheek – she wants to feel that affection and kindness
Your wife needs to see a demonstration of genuine love in everything you say and do. Let the prayer of the Apostle Paul to the church in Philippi be your guide: "I pray, that your love may abound yet more and more in knowledge and in all judgment; that ye may approve things that are excellent; that ye may be sincere and without offense till the day of Christ; being filled with the fruits of righteousness, which are by Jesus Christ, unto the glory and praise of God" (Philippians 1:9-11).
Every wife wants to hear daily that she is loved – we all need affirmation, whether it's the words or the actions that let us know that we're loved and cared for.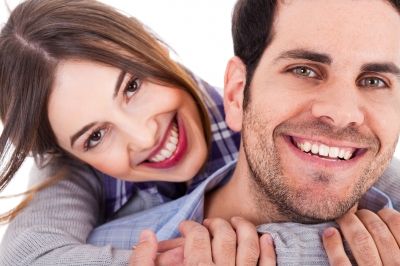 Help around the house
Is it too much to ask that our guys help out around the house? We know a lot of men who are great at lending a hand and who go above and beyond the call of duty. But from the research done for quite a few of the women in a marriage retreat, there are still more than a few less than helpful men out there. "Just because I work at home doesn't mean I should be the sole cook, shopper, and cleaner," says one 32-year-old work-at-home newlywed.
Wives want help and cooperation with children and household responsibilities – one the largest areas of contention in any marriage is when one partner or the other feels like they have to ask for help all the time and they aren't getting it – she shouldn't have to ask.
The American Time Use Survey suggests that men do 35 percent of total household tasks. Housework is becoming a shared project for husbands and wives. Even better, when husbands and wives work together, cleaning time is actually cut by two-thirds rather than just half.
Understanding
Sahana Goswami, a great actress says that it takes very little to please a woman – a hug, a smile, a look even at the right time is all it takes to make things better. According to her, women can lie when they need to and do it rather well. But if you're clever enough, you'll know the difference in the tone – they'll usually be unusually nice and sweet to cover up for the lie! But don't be silly and doubt her when she happens to just feel more expressive and affectionate! That's where your smartness will lie. In knowing the difference!
Every wife wants to feel understood and also believe that her husband has her back. No one likes to feel isolated in what they're thinking or like no one gets where they're coming from. This is especially true for couples. The women we talked to really feel as if understanding (or at least an attempt to understand) on the part of their husband or boyfriend was important.
"He doesn't need to be on my side all the time, but it would be great if he took some time to see where I'm coming from more often," says one woman about her long-term husband of five years.
According to the writer in Unlocking the Door to Intimacy in Marriage, being trustworthy means you are who you say you are. That is, you are authentic … the real deal. It also means you will always speak the truth and don't keep secrets from your wife. You should always be "open for inspection." For example, your wife should know your computer password and can access it anytime to see what you are reading and looking at. She can also see your calendar at any time. Your wife can also pick up your Smartphone at any time to read your texts and emails and check out what kind of music you are listening to.
Being trustworthy also means that you'll do what you say you'll do… that your wife can "take it to the bank," so to speak. For example, if you tell her you'll pick up some milk on the way home, make a note to remind yourself to do it. Don't forget and dismiss it as not being important.
If you've lost your wife's trust, whatever the reason, the bulk of the workload to get back that trust rests on your shoulders. Have courage, acknowledge your wrongdoing and start working hard to get things back on track
Provision
When you entered the covenant of marriage with your wife, you made a lifelong commitment to love her, which includes meeting her needs as your wife. Think about her and her needs with your heart and not with an anatomical alternative. Be gentle always, speak softly and warmly. Make her comfortable in your presence. Show her that you value her for who she is and not just for the package she lives in. Study to be unselfish, kind, and generous. Taking is so easy and giving is so hard. But learn to deny yourself at least a little. The bottom line on her needs: Make her feel secure.
Don't argue about money with your wife. No one has starved to death in this country for a long time, and all material goods together certainly don't merit a moment's anger against your life partner. Learn to be frugal and to stop listening to the siren song of marketers and the money will take care of itself. And, yes, your wife probably does need another pair of shoes, just as much as you need another tool similar to the ones you already have. Over time, I've discovered by watching couples interact that many arguments over money and buying are really about control rather than finances.
FINALLY,
As a husband, it is your responsibility to nurture and cherish your wife, to instruct your wife, and to meet her needs. You are to love your wife as you love yourself. As you gain an insight with regards to your wife's needs, it is imperative that you take steps to fully meet those needs. As you love your wife as Christ loves the Church, she will be motivated to reverence and respect you.
Husbands, rise to these challenges and love your wives well! Your marriage not only impacts your wife but your children and future generations. By how you love your wife, you are teaching your sons how to treat women and you are teaching your daughters what they should expect from men. Commit to giving your wives and families your very best!
Image courtesy of photostock at FreeDigitalPhotos.net
Image courtesy of photostock at FreeDigitalPhotos.net
David Small
is the founder and editor of relationshiptips4u. He is a dating, marriage & relationship coach, speaker, and author. Learn more about him here and connect with him on Twitter, Facebook, and LinkedIn.
Master the skills to Build A Stronger Relationship