It's becoming increasingly difficult for some people to be sexually active, either due to lifestyle or health issues. According to Dr. Bea M. Jaffrey, over 50 percent of couples have issues with their sex life. He made that statement in his book: 159 Mistakes Couples make In the Bedroom: And How To Avoid Them.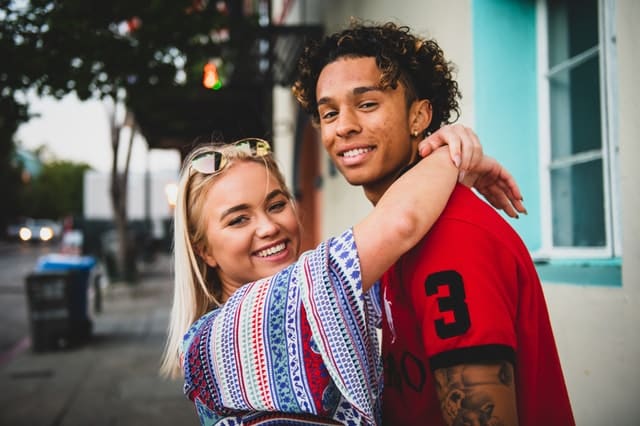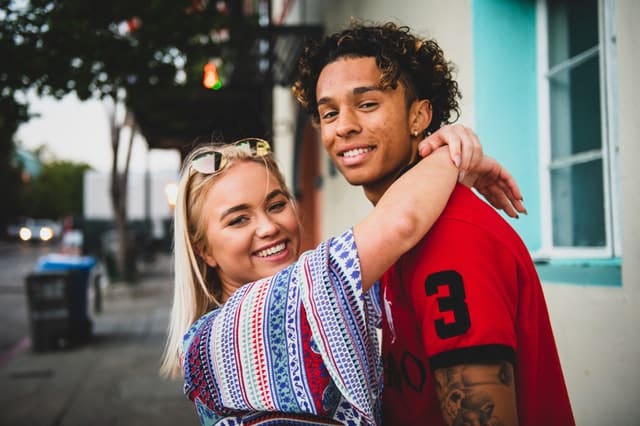 Lack of intimacy leads to a lot of problems in relationships which can lead to an eventual breakup. The culprit is the sexual craving gap that exists between the people in relationships. It is characterized by one spouse having a greater desire for sex than the partner.
Lack of regular sex is likely to have implications for your physical, emotional, and mental health. Be proactive to ensure that your sex life gets back on track. All you have to do is maintain a healthy lifestyle, communicate with your spouse, and make it fun. The following are 12 things to do to become more sexually active:
Related Articles
Know the Health Benefits of Sex
Are you finding it hard to initiate and have sex with your partner? Consider the benefits of intimacy for both of you. Recent research findings indicate that regular sex has the ability to lower the incidence of deadly heart attack. Sex also helps you burn more calories and reduce your chances of developing heart disease.
In his book The Healthy Prostate, Barry Fox suggests that frequent ejaculations have the effect of reducing the chances of getting prostate cancer in old age. He also says that sexually active individuals respond better to stress and have lower blood pressure.
Gary Rosberg in his book: The 5 Sex Needs of Men & Women, says that sex is the key to helping individuals avoid sicknesses. The reason for that is the improvement in immunity due to exposure to lots of infectious agents. Of course, that is in comparison to those who are not sexually active. Sex has also been found to stimulate the part of immunity that fights against flu and colds.
Do It with Your Flaws and All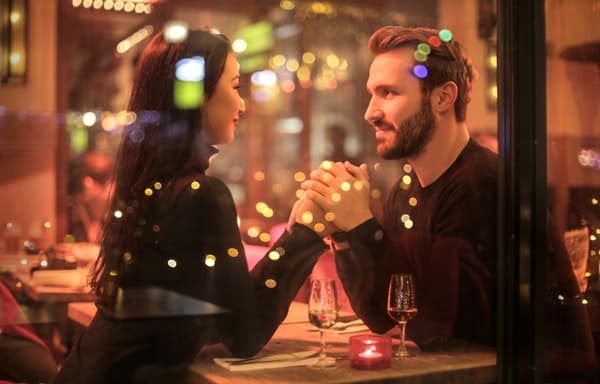 There are many people who don't like what they see when they look in the mirror. Issues such as accumulated fat in parts of the body don't change who you are. You may not look as attractive as before, but who says you should take it in your mind?
If you can't exercise to keep in shape, cover up the flaws by wearing shaping garments. In her book: The Ultimate Sex Guide  Sheila Leigh, suggests that both spouses are likely to have issues with how they look. So don't feel like you are suffering alone. Instead of worrying about your looks, try to make your spouse feel special. With time, you will find yourself becoming sexually active.
Master the skills to Build A Stronger Relationship
Experimenting With New Things 
You have tried everything but you're still not as sexually active as you should. Infuse some novelty into the relationship as a way of creating excitement. It is as simple as initiating foreplay early, whispering naughty ideas in his ears, giving a lingering kiss. The idea is to get the two of you closer at the emotional level in the daytime. During the night, the heightened arousal levels are likely to result in a steamy sex session.
According to Doug Weiss in his book: 30-Day Marriage Makeover: How to Get Closer, Communicate Better, and Experience More Passion in your Relationship by Next Month, touch is very powerful when it comes to drawing spouses closer to one another. That is why you should consider giving your partner a regular massage. Create more fun with vanilla, chocolate or edible oil.
Whenever you can, bathe at the same time. Also, try cuddling on the couch with music in the background and experiment with new positions. You may want to start slowly and build the pace as you go. Very soon, you will be more sexually active.
Beware! Babies Can Interfere With Your Intimacy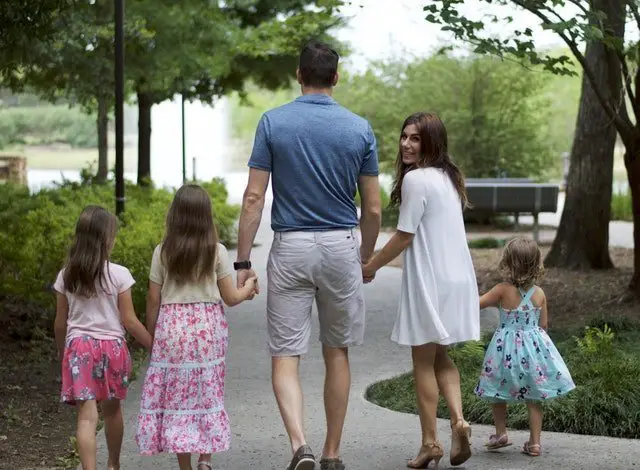 Women who have recently given birth tend to complain about tender vaginal tissue and hormones gone rogue. To them, having sex is not even a consideration. Some of them take months or even a year to start thinking about being sexually active. Let alone the fact that the women's focus is now more on the baby than her man. Feeling neglected, a number of men have ended up depressed.
That is why Stacie Cockrell suggests in her book: Babyproofing Your Marriage: How to Laugh More and Argue Less As Your Family Grows, that you make your relationship baby-proof. It doesn't to be done all in one go. Start by taking every available opportunity to have sex. If it can't happen in the house, take a few days of holiday with your spouse just to reconnect.
Don't worry about leaving behind the kids. If anything, they stand to benefit more when you, the parents, are happy. By taking time alone with your spouse, you are not just working to be more sexually active but also to strengthen your relationship.
Set aside exclusive sex nights with your partner. Ask someone to babysit for you as you go out for a movie or dinner. When you come back home, the children would already be asleep. This is the night for you to do something about revamping your sex life. Once you get into your bedroom, forget all the worries you might be having and immerse yourselves in an intimate session.
Ask For Replacement of Your Medicines
Are you depressed? Do the issues in your sex life necessarily result from that? Depression and antidepressants are known to dampen anyone's sex drive. Don't hide it from your doctor. He might just recommend switching your medication or reducing the drugs to help you become sexually active once again.
Even as you look for a solution, make sure you put your partner in the complete picture. Depression is a killer of sexual desire. There is no reason to feel pressured into doing much more than you feel like. According to Tom O'Connell in his book: Improving Intimacy: 10 Powerful Strategies…A Spiritual Approach, taking gradual steps such as kissing will get there.
Antidepressants are a major culprit when it comes to reducing the likelihood of a woman to enjoy sex. As for the men, they make them take longer to climax. But the worst of them is untreated depression which can take you off sex for months and even years. Do you want any of that? You certainly don't. So make sure you have your depression treated pronto.
Maintain an Active Life,it will help you to be Sexually Active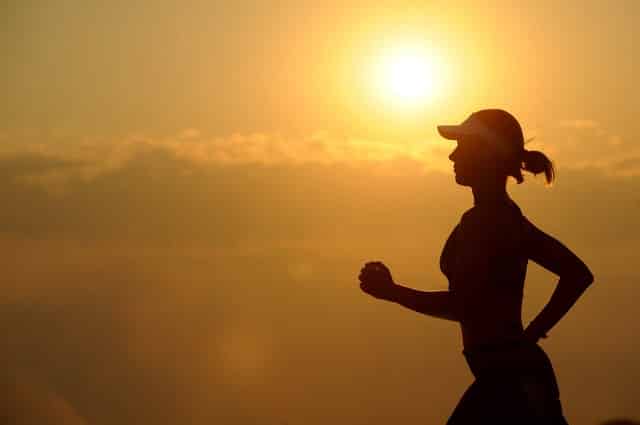 Improving your health has a lot to do with exercising. Do some cardiovascular exercises to help you rave up your heart health. With a healthy heart, you can experience the improved flow of blood in your body. The result is improved sexual performance in men and sensation in women. It doesn't have to be a long session. As Darcy Luadzerssays in his book: The Ten Minute Sexual Solution: A Busy Couple's Guide to Having More Fun, Intimacy, and Sex, says, some thirty minutes of vigorous exercise will make you sexually active.
Generously Showing Affection
Make it the habit of giving your loved one a loving touch every time you get the chance. That is one of the ways to make your partner feel good about themselves. If anything, it will draw you closer and activate hormones or endorphins which trigger the feeling of calmness and connectedness.
For you to stay happy and sexually active, limiting the way you express sexual affection is not an option. But it is not just about men showing women how affectionate they are. According to Erin Smalley in her book: 10 Things a Husband Needs from His Wife, men too crave for affection from their partners.
Adopt a Healthy Diet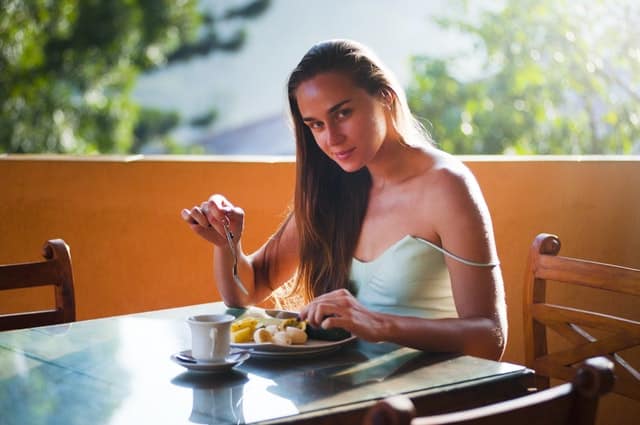 There are a number of wonderful foods that are great for increasing the flow of blood in your body. Include more garlic and onions in your diet for better breath and increased circulation of blood. Bananas too can be great inclusions. They are rich in potassium, which is known to lower blood pressure. Expect your sexual organs to be healthier and your sex life greatly revamped. Another good vegetable is pepper or chilly. It reduces inflammation and hypertension thus improving the flow of blood in your body.
But that is not all there is to eat your way to becoming sexually active. Top on the list is Omega-3 fatty acids which increase the flow of blood. Get this in olive oil, avocados, tuna, and salmon. Also, eat more vitamin B-1 for an active nervous system. That way, it will be easier for the brain to send signals to your brain more easily.
In her book: Nutrition Under One Hour, Kathy Brown suggests that this vitamin can be sourced from kidney beans, peanuts, and pork. Eggs also contain very high amounts of the B vitamins which help balance the hormones in your body. With reduced stress, there is no reason why your erections would be inhibited.
Keep Your Seductive Charm Burning
Revamping your sexual life is much about you as it is about your partner. Be thoughtful in everything you do no matter how small. Things as little as being playful and giving your partner attention can go a long way.
Nothing attracts your partner more than enthusiasm and giving yourself the best possible look. If you have clothes that don't make you look gorgeous, get rid of them. Smile more and adopt a sharper posture if you want to be sexually active.
Don't allow your habits to stand between you and your partner. In her book: Slow Sex: The Path to Fulfilling and Sustainable Sexuality Diana Richardson suggests, that it is important to express exactly how you feel during sex. That way, any shortcomings will better be addressed by both of you.
Ceasing To Indulge In Bad Habits
People who smoke and drink alcohol are more likely to complain about waning sexual performance. Taking a little wine is good for circulation. But that is not the same as consuming excessive alcohol. Many of the stimulants that people take have the effect of narrowing the blood vessels.
This leads to the reduced flow of blood in the body, hence the increased risk of impotence. If you want to be more sexually active, make sure you stop engaging in the bad habits. Instead, adopt healthy ones such as exercising and eating healthy foods.
Being Sensitive To the Needs of Your Partner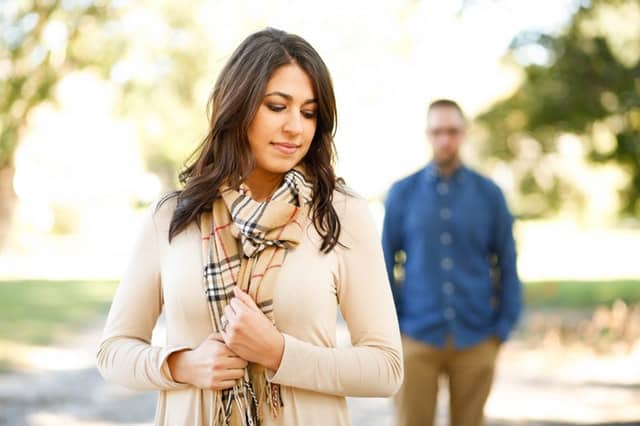 One of the reasons why you are not having enough sex is because of unmet needs. It could be yours or your partner's. People with higher desire levels don't need increased attention to feel sexually drawn to their partners. However, those with opposite traits may require constant attention from their partners to get into the mood.
In her book How to Love Your Spouse, Elizabeth Clarke says, some people may have to be aroused before sex. Others want to be treated romantically in certain ways to feel loved. If she loves flowers, buy a bunch and make her feel good. All in all, your partner should guide you in exactly what you need to do.
Once your partner knows that their needs are being met, they will enjoy intercourse more. With time and effort, you will also be turned on, albeit slowly. Talk about the things that make each of you get into the mood. Talk about it ahead of time and you will be able to easily slow down when things become steamy. As a lover, you need to alternate the pace of the lovemaking session by with moments of attention to your partner. After all, getting sexually active is about the two of you enjoying rather than tolerating it.
Take Responsibility for Your Orgasm
If you know what it is that arouses you, tell it to your partner. It may, also, turn out that your partner doesn't always want an orgasm. For men, it is important that you allow the woman to decide if she is interested in an orgasm. As an individual, make sure you tell your partner what you want.
Alex Comfort in her book The Joy of Sex says, your partner should also tell you what they want. No more guesswork when it comes to being sexually active. Once you know what to expect, you will be more connected to each other sexually. Isn't that what you are looking for?
In Conclusion
It is easy to revamp your sex life if you take into account that your partner's needs matter. After all, you cannot have sex on your own. No matter what you do, take charge of the situation and rope in your partner as you go. With time, you will find it very easy to be sexually active.
David Small
is the founder and editor of relationshiptips4u. He is a dating, marriage & relationship coach, speaker, and author. Learn more about him here and connect with him on Twitter, Facebook, and LinkedIn.
Master the skills to Build A Stronger Relationship