There is really no telling of how and when a happy beautiful relationship built on trust and sweet love can come to crash. Sometimes most of these things happen as a result of natural cause while some are due to our silly acts or mistakes, but the fact implies that we can't possibly run away from them or ignore and act as if it never happened.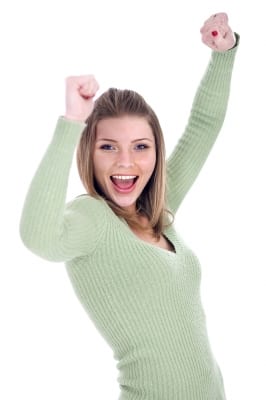 In a relationship, you always hope for the best and expect the worse as there are only two things that can happen in a relationship which is either break up or happily ever after.
Great, now that we already know what to expect in a relationship, let's now dive into the fact that you are faced with the issue of breakup in your relationship and you do not know what to do.
The question becomes; I have being with him/her for years, now she/he is leaving and I don't know what to do. And you find yourself asking these questions. How do I cope without her, would I ever be happy again? What am I going to do? I think am losing my mind. Sure you have got to be worried about your relationship because you love the person but don't let that ruin your life.
So if you have ever been in the category of those who have had a mess in their relationship and are faced with the issue of break up, don't worry just keep reading this article as I am going to expose to you lots of great and fabulous ways to become happy after a breakup.
Because I know that what you are going through at the moment is possibly the most traumatic and shocking moment of your life. I'm sure you know that better than I do, though it is still very hard to get over the empty feeling inside you and the state of loneliness and uncertainty that surrounds you and get your life back.
This is why I have put up this article to show you exactly how to make yourself happy after a breakup because being happy after a breakup is the best medicine to cure the madness of loneliness and emptiness that has engulfed you.
Enough of the stories let's look at the things you can do to improve your life after a breakup.
1. Let Go:
When you are faced with the challenges of breakup in your relationship, the first thing you need to do is to ask yourself if you were in the right relationship or not. This is because most people have ended up spending most of their quality time with the wrong person according to ― Nicholas Sparks in The Last Song "I mean, if the relationship can't survive the long term, why on earth would it be worth my time and energy for the short term?" Your relationship can only survive
Your relationship can only survive a long time if it is the right one. So if you broke up because it was the wrong relationship, then you have to let go, get your life back together and move on.
2. Do things that will make you feel happy and fulfilled:
I understand that it is ok to feel very sad, lonely and become emotionally down but don't let these feelings go on for too long because it will only destroy you. This is why you have to indulge yourself with those things that make you feel happy and fulfilled.
Before you both met, you had your lives going and did lots of amazing things that made you happy, try remembering those stuff and engage yourself with activities as they will make your feel better also.
Master the skills to Build A Stronger Relationship
3. Avoid being lonely:
Loneliness is a state of being that reminds us of our past activities whether good or bad including what our present situation at the moment is. This is true and that is why anytime you are lonely, you always get a flashback of things that happened and more also negative and evil thoughts keeps coming into our mind. So in other to remain happy and not ponder over your break up issues try as much as you can to avoid being lonely.
4. Talk with your friends about the Relationship breakup:
it is ok to let your friends know about your break up issue especially those you can trust. This is so because, at most times, they are always the ones in the best position to tell you if that relationship was right or wrong. Your friends know a lot about you and your spouse so do not neglect them because. at the end, they might just be the ones to give you that answer you have being looking for and also put a smile on your face.
5. Think positively about yourself after the Relationship breakup:
Most times, break ups has a way of making us question our worth and also makes us feel inferior. This is the time for you to know that you are worth a lot. Know your strengths, values and feel proud of them.
6. Hang out:
Connect with your friends and feel free to hang out with them.
7. Always eat well:
Starving yourself won't solve the problem but it will rather make it worst. So remember to eat good and nourishing food to keep you healthy.
8. Forget about the past and do not allow any activity that will bring back old memories:
Moving on is one thing and forgetting about what has happened is another thing. If you move on and do not want to forget about the past you will end up hurting yourself with the memories of old wine. So forget about it and think about a brighter day ahead.
9. Be in the midst of happy people and people who love you:
Hanging out with friends and families are great but you should try and avoid the company of bad and unhappy people because their discussion will always want to remind you of your past. Although it is natural to want to be alone for days after break up, you should also spend time with people who love you. This is because they will only make you feel loved, they will also distract you from the pain you're feeling.
10. Accept that you are single again:
Don't worry about the fact that you are single again, every relationship is not meant to end in happy ever after until you meet the right person. So when you are faced with break up, don't kill yourself over it accept your new singlehood and move on believing that you will meet the right person, whenever you are ready to date again.
11. Exercise your body:
Great exercise will not only build your body, they will also build your mind and soul and help you overcome some level of weakness. So try out some nice exercises.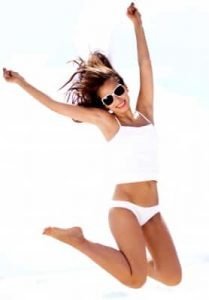 12. Listen to good music:
Music has a way of making us feel better especially when we are lonely and heartbroken. There are different genres of music and I don't advice you listen to love songs at the period of your break up but rather good classical music that will inspire you.
13.Watch Movies:
Aside to listening to music, movies are also great because they help you forget a lot of your worries especially when it has to do with comedies. So I advise you look for good comedy movies that will make you feel happy and forget your worries.
14. Erase everything that will bring back your ex-memories:
In as much as you would want to keep contact with your ex, it is strongly advised that you stop this act. This will only hurt and bring back old memories which are not what you want. Your ex has made it clear that he or she is moving on. The best thing for you to do is to avoid contact with him or her and also move on.
15. Keep the distance:
Try as much as you can to avoid seeing your ex when you can. As hard as it may sound, a breakup is a breakup, so cut all communications. You broke up for a reason let it go.
16. Forgiveness:
Most times it is difficult to do but it is always the right thing. Allowing yourself to forgive gives you're the ability to be strong and live better. Anger is like a raging spirit that consumes a person which can even cause you to harm the other person so try and forgive, stay happy and move on.
17. Always be open to someone new but don't rush into it:
This very important to know. You just got your life back and you would not want someone to ruin it again for the second time. This is why you have to be careful when going it another relationship. One more thing, avoid a rebound relationship because it hurts and can kill. So open yourself to a greater possibility, take your time, make the right choice this time and don't indulge in a "rebound" relationship.
It is always important to understand and find out how to improve your life after a breakup or how to get happy after a breakup because being strong and happy after a relationship breakup is the best way to get your life back.
Images courtesy of photostock at FreeDigitalPhotos.net
David Small
is the founder and editor of relationshiptips4u. He is a dating, marriage & relationship coach, speaker, and author. Learn more about him here and connect with him on Twitter, Facebook, and LinkedIn.
Master the skills to Build A Stronger Relationship