Are you looking for answers to your relationship problems? Do you know that you can find the answers in relationship books? Relationships are not just necessary for our survival, but play a major role in our happiness in life? When we think of being in love, which is a major source of happiness, we think of sharing that with another person.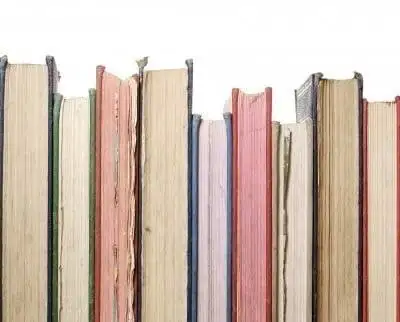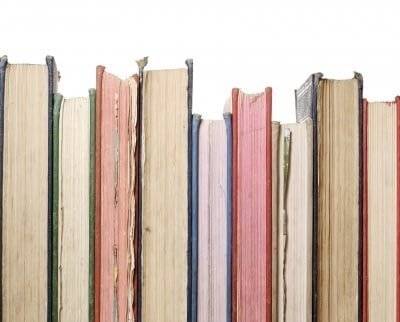 Yet, we don't get any training or education on healthy relationship habits.  Issues of money, sex, or emotions, all important aspects of adult relationships go unaddressed.
We are left to figure it out on our own.  Navigating our emotions, and the emotions of our partnership with these sensitive issues are essential to relationship happiness.  That is why it is important to educate yourself on healthy relationship dynamics and to practice them.
Below are 31 relationship books that will change your life. Regardless of the state of your relationship, you just might find many kernels of wisdom in these resources. These books are some of the best resources and help I've found for getting in touch with what makes healthy and happy relationship work.
Do you want a relationship that felt like you were on a honeymoon that never ended? Would you like to never have another fight?  Would you like to always look forward to being together? It is truly possible now that you will be reading through Michael Webb's 50 Secrets Of Blissful Relationships eBook.
Michael Webb's 50 Secrets of Blissful Relationships book will let you know things that keep your relationship fresh and spark new life into it. It will teach you how to stop feeling frustrated when your partner runs late, enjoy your dinner, party, or visit a friend's house argument-free and stress-free. You'll also learn a unique twist to buying flowers, a creative way to cheer your partner up at work and 7 seldom used words that really touch the heart.
Dr. Gary Chapman has provided engaged and married couples with a wonderfully useful and clear way of discovering and communicating with each other about their most important needs. In fact, Dr. Chapman is helping us realize the ways in which we
experience love differently from person to person. You may feel great love towards your partner but be expressing it in a way he or she can't readily experience because their "Love Language" is not the same.
For example, I may buy wonderful gifts for my wife to show how much I cherish her–the Love Language of Gift Giving– and expect her to be deeply grateful. But it may be that it would mean far more to her if I would simply take out the garbage since her love language is "Acts of service".
This book offers helpful and practical hints on how to act towards a partner with a certain type of "love language". These are grouped into 5 categories, categories that make sense to an outside observer but might get lost to someone in the midst of a relationship. Navigating these successfully can prevent misunderstandings.
Master the skills to Build A Stronger Relationship
In this amazing relationship book, Dr. Emerson Eggerichs makes a very simple proposition; most of the problems between a man and his wife are communication gaps. Furthermore, these dividers can be overcome if the couple can embrace the true meaning of Ephesians 5:33, "Each one of you also must love his wife as he loves himself, and the wife must respect her husband." While this may seem like easy concepts to understand, Dr. Eggerichs explains the common ways men and women fail to grasp them.
This book will help those who are considering marriage, those who are newly married, those who have been happily married for years, those who are in a crisis in their marriage, and those who have experienced the pain of a broken marriage.
Do you feel like you are too nice and soft? Sherry Argov's national bestseller Why Men Love Bitches delivers a unique perception as to why men are attracted to a strong woman who stands up for herself. With saucy detail on every page, this straight-to-the-point guide reveals why a strong woman is much more desirable than a "yes woman" who routinely sacrifices herself in a relationship.
The New York Times bestselling author provides convincing answers to the tough questions women often ask:
a. Why are men so romantic in the beginning and why do they change?
b. Why do men take nice girls for granted?
c. Why does a man respect a woman when she stands up for herself?
A bitch believes that a relationship needs mutual respect and trust between the partners. She believes that she deserves only the best because she's willing to give her best in return.
Kara King's controversial dating and relationship advice book, "The Power of the Pussy", shares 12 powerful secrets that will transform any woman into the type of strong, desirable woman that can effortlessly obtain what she wants from men; including love, respect, and the relationship she desires.
In this boo,k you'll learn valuable lessons that will teach you how to…
-Flip the switch in your female brain, so you can beat men at their own game… 
-Have men lining up to date you and desperate for your attention… 
-Get over a divorce or breakup, heal from a broken heart, and never be sad over a man again! 
-Become the type of woman that commands respect from men… 
Best be prepared… Figure out the game, avoid being used. Read the book and apply the principles; she has nailed down the player mindset 100%! Real gifts to women everywhere, if you are single and dating, don't venture out there without reading this book first!!
An excellent book that I think married and single people who would like to one day marry should read! John Gottman and Nan Silver studied marriages for over twenty years, following the same couples. They observed how the couples talked to each other…the everyday chit-chat, the serious conversations, and even the fights.
What they peculiarly observed is that fighting is not the main thing that breaks your relationship up. In fact, fighting can be good for marriages in some ways.
The best part of the book is that if you and your partner are both willing to do so, you can learn to incorporate the seven principles into your life together so that you can love each other, even when you are in disagreement or a difficult time.
Related Articles
Approaching the study of relationships from a psychotherapist's perspective is How to Be an Adult in Relationships: The Five Keys to Mindful Loving. Teacher and writer David Richo gives practical and spiritual exercises for couples and singles who want to have mature and lasting relationships.
Emphasizing paying attention and letting go, Richo gently and compassionately coaches readers on what he calls the five A's: attention, acceptance, appreciation, affection, and allowing. His book, which proposes "letting go of ego," will help those seeking personal transformation in their relationships.
I highly recommend this book. If you are fed up with the unenlightened drone of typical relationship books, then this is the book for you. Topics such as How to keep your Man/Woman, The Rules for Dating, What women/men are really saying, etc will not be found among these easy-to-read pages?
Why Can't You Read My Mind? Overcoming the 9 Toxic Thought Patterns that Get in the Way of a Loving Relationship by  
This book teaches you how to communicate verbally those things you expect him/her to be able to 'just know'. No one can tell what's wrong with you by the look on your face, or your body language. In all reality how is anyone supposed to know what's burning inside your mind, when you stare madly at them across the room. You ignore them, or play mind games, and getting mad they don't 'know' what the deal is, does not make the situation better.
This is the best relationship self-help book you will ever see, maybe for now. I will advise every woman to read this book before moving in with a man, just because I know how frustrating it can be. You can come home and walk into a messy place and NOT take it personally. It has absolutely nothing to do with you. These are some of the things you will learn from reading this book, it will turn your relationship around for good.
Julie lays out the techniques and supplies the tools for rich and conscious relationships—with a partner, a lover, a friend, a family member—or all by yourself. The Relationship Skills Workbook is called a D-I-Y for a reason: each section gives you the information you need to work through real-time exercises. The concepts are elegant and simple; the exercises are easy and fun to do; the results are life-changing.
The consciousness skills Julie teaches are about being alive and passionate in all of your relationships. This book shows us that there are alternatives to breaking up, that we can make choices that lead us back into the love and passion that brought us together in the first place.
Deal Breakers: When to Work On a Relationship and When to Walk Away, really gives you sound advice and an ulterior perspective to take into consideration when you feel stuck on a relationship merry-go-round. Practical and to the point gently but bluntly. Put into words what is being felt inside when you know something just isn't right but have a hard time defining what it is and being able to determine what action to take.
This book is great because it helps you step out of the "love bubble" where you are blind and think he'll get over it one day or he'll change, and allows you to view him for what he really is. Also gives you the tools to decide whether to work on the relationship because you love him, or walk away. Haven't finished it yet, but so far it's really helped me clear my mind and step away from the "oh woes me" to the idea that I still have my own life and can choose the path I want to take.
The author has studied married couples for decades and postulates that we are always making bids for a connection that we can turn toward, away from, or against (with hostility). He illustrates how we can be more accepting and understanding of most behavior as a bid for attention and turn toward people more easily.
From the country's foremost relationship expert and New York Times, bestselling author Dr. John M. Gottman comes a powerful, simple five-step program, based on twenty years of innovative research, for greatly improving all of the relationships in your life—with spouses and lovers, children, siblings, and even your colleagues at work. In The Relationship Cure, Dr. Gottman:
  Reveals the key elements of healthy relationships, emphasizing the importance of what he calls "emotional connection"
  It introduces the powerful new concept of the emotional "bid," the fundamental unit of emotional connection
  Provides remarkably empowering tools for improving the way you bid for emotional connection and how you respond to others' bids.
I Love You But I Don't Trust You: The Complete Guide to Restoring Trust in Your Relationship by Mira Kirshenbaum
This book is written for practical use, rather than from an intellectual perspective. For that reason, it should be of great value for people who are in the midst of relationship issues and eroding trust. After initially giving the reader the tools to assess if the relationship can be healed, the author presents different practical methods to restore trust in all kinds of relationships.
In this complete guide, couples therapist Mira Kirshenbaum will also help you understand the stages by which trust strengthens when the rebuilding process is allowed to take place. And you will learn how the two of you can avoid the mistakes that prevent healing and discover how to feel secure with each other again.
Whether broken trust is due to daily dishonesty, a monumental betrayal, or even a history of hurts from the past, it can put a relationship at risk. This book will show you exactly what to do to restore trust in your relationship, regardless of how it was damaged.
This book has very little and everything to do with creating meaningful relationships with others. Its sole focus is on creating a loving relationship with yourself. It gives real-world examples of how we create our own hell. If we can create it, we can destroy it. This book looks at how and why we've created a dream of hell and sheds light on how we can turn that dream into a dream of heaven.
This book starts off discussing love on a conceptual level but then turns into more of a how-to book…which is the part you will enjoy most. This is sometimes a very hard concept for women- since many are taught at a young age to always put people's needs ahead of their own. They end up letting themselves go and resent their family for not appreciating all the energy and effort they put into the family- when in reality that was never asked of them.
The book is really simple to use you simply look at your birthday and someone else birthday (actually birth sign or birth week) and you get a page that describes a profile about the relationship. What you will really appreciate in this book is that not all of the relationships are love-based but friendship, romance, family, and business.
You will find yourself reaching for this every time you enter into a new relationship. This book will truly become one of the best investments that you will ever make. It never gets old, its like the words on the pages change every time you meet a new person. Trust me once you've made an acquaintance with someone you've never met before you'll be racing home to read what this book has to say about your guy's compatibility.
This book was incredibly encouraging and incredibly comforting at the same time. It is so easy for people to view their relationships with other people in terms of what they can get out of them. Or, we can fall into thinking of relationships as God's gift to make us happy.
Best book on relationships I have come across. According to the author, what happens in the messiness of relationships is that our hearts are revealed, our weaknesses are exposed, and we start coming to the end of ourselves. When this happens, we reach out for the help God alone can provide.
The book provides a solid foundation to explain the myriad emotions we have to work through as we separate from a loved one: denial, fear, adaptation, loneliness, friendship, guilt and rejection, grief, anger, letting go, self-worth, transition, openness, love, trust, relatedness, sexuality, singleness, purpose as well as freedom. Every chapter ends with a self-test to evaluate your progress.
This is a book you will read in one shot to understand the road ahead and then, as you walk the road, you will be able to read one chapter at a time according to how it resonates with you. It had a profound impact on me. It's a very good mix of hands-on tips, theoretical concepts.
I recommend this book to all in a tough relationship. You will not regret it regardless of whether you decide to complete the process or stop mid-stream during the process. There is an appendix on Healing separations which is most interesting. I also loved learning about growing relationships and common misconceptions associated to these relationships. Of note as well, the bibliography is quite extensive and helps determine what to read next.
This book will change the way you look at all of humanity, as well as your own behavior. The sense of clarity, peace and empowerment you will get from this book will make it one of my new favorite books.
If you think it would be too emotionally uncomfortable to read something like this then you especially need to read it. It will help you recognize and get your sanity back if you are living with a partner that abuses you verbally.
Also, if you are unsure of what verbal abuse is, you will know by reading this book. You will learn new ways to respond to the abuse and how to know what is "them" and what is "you". Verbal abuse can be subtle sarcastic digs or can be full-blown name-calling and threats. All of it messes with you, all of it changes you.
So basically, if you're a woman and you suspect you may be in a verbally abusive relationship or if you have a friend (who's a woman) that you're concerned about and you want to know how to recognize the subtleties of verbal abuse than this is the book for you.
Mr. Harvey gives straight, common-sense advice about men that could be used by teenage girls just beginning the dating cycle to women married/divorced with kids. Several of his examples are with divorced women with kids: when to introduce your kids to the man you are dating; if a man is truly interested in a long-term relationship he will make an effort to include your kids on dates, etc.
As for younger women starting to date, this book could be very insightful. Respect yourself and a good man will respect you. He recommends not having the first sexual encounter for 90 days. He uses the advice of starting a new job and having to wait 90 days for the "benefits" to kick in (health insurance). I felt the book was primarily geared toward young women just starting to date…
As for married women, Mr. Harvey gives some advice on keeping your man happy at home. Why they cheat and who they cheat with. He states that men will cheat if they aren't getting "the cookie" at home or if "the cookie" is not like he wants it to be. He mentioned that men will cheat and not consider it cheating, just having sex.
I recommend it for any woman struggling with relationships with men. It will bring a lot of clarity to what you have been going through and make you realize what to look out for in men.
This book will place you in an optimistically cheerful mood. It is tremendously insightful. Most relationship books speak to one gender. This book spoke to both. Despite being written by a man; the book's point of view was balanced. It didn't have a masculine slant.
Both men and women can appreciate this book. Every page was packed with theories, ideas, comments, and thoughts that help conceptualize feelings about the opposite sex, marriage, family, and love. It was also clever of Harper to weave a tender love story in the fabric of the pages.
This is an excellent book and should be in the personal library of every African American. Mr. Harper explores how male/female relationships among African Americans have devolved into their chaotic and inoperable state as well as what we need to do to restore the cornerstone of our community, the black family. A very interesting read which is as much of a personal journey for the reader as it was for Mr. Harper. I highly recommend it!
We protect our wounds for a reason- to prevent us from experiencing more pain. The problem is, by not exposing them to be properly treated; we, in turn, create our "fear dance" that he talks about, causing more and more relational issues. Read it only if you are ready and willing to let your wounds be exposed. It always hurts exposing a wound to the air for observation and proper treatment, but without allowing the Healer to properly heal it, we do ourselves and our relationships a disservice.
In this paradigm-shifting book, Gary Smalley unravels the DNA of relationships: we are made for three great relationships—with God, others, and ourselves—and all relationships involve choice. Gary exposes a destructive relationship dance that characterizes nearly every relationship conflict, and he offers five new dance steps that will revolutionize relationships. "The DNA of Relationships, " the cornerstone book in Gary Smalley's relationship campaign, will revolutionize your marriage, family, friendships, and work relationships.
This book is amazing! It gives great insight and shows the male and female perspective of relationships. It Gave great insight for women, men, and couples on how to make changes for themselves to help them become better partners or individuals.  A quick read that delivered the necessary message without all the extra colorful language. I would recommend it to those who are single or in a relationship!
"Love understands that hurt people hurt people, but it has hope that if given the chance, healed people can heal people." -Rob Hill Sr
This book is truly a lesson in love! Very simple and easy-to-understand advice. I recommend this book to anyone, whether single or not.
This book encouraged introspection, rather than blaming. By the broadest definitions, everybody is abusive at some point in their life to some degree. When you recognize that certain behaviors are abusive–or shall we say, they cross a boundary?–you start to see it everywhere. A lot of people cross boundaries with good intentions and with very light hearts. It's understandable and easy to forgive. Others do so maliciously to control their partner.
The book starts with some broad defining chapters and then moves on to discuss the root of abuse. The book then has chapters that are checklists for both "how to stop being abused" and "how to stop abusing." It assumes that people want to change for the better and are capable of doing so. This is a big improvement from The Verbally Abusive Relationship.
The book goes through a series of diagnostic questions to provide clarity on whether an "iffy" relationship is "too good to leave or too bad to stay", with plenty of examples & case studies. At the end of the book, the author lists additional resources (books) on how to move on if you chose to go; and another list on how to strengthen your relationship & improve communication if you chose to stay.
This is not a book for you if you're looking for a quick answer or some kind of external approval to get out of your current relationship. The premise of this book is that trying to weigh the options of leaving or staying in a relationship is a losing game…but it's also what most of us do when we feel uncertain about the relationship we are in. A relationship can feel good one day and bad the next, so it is almost impossible to weigh the good against the bad.
I found this book exceptionally helpful for people when resolving their feelings about my marriage. Like most relationships, there was both good and bad, and trying to decide if it was more good or bad drives most people insane. This book will allow you to really evaluate the good and bad parts and give you the confidence to make a decision with very little questioning of it later.
Neil is brave. In this book, he is incredibly vulnerable and explores the questions that many have. This book is incredibly well-written (he's a New York Times bestselling author for a reason) and incredibly engaging. Once I picked it up, it was difficult to put it down. I highly recommend this to anyone who wants to explore their beliefs and better themselves.
This book delves deep into the destructiveness caused by generational codependency. It will help you understand yourself better, and learn how to establish healthy boundaries in your relationships with others. This book takes an approach to deal with codependency from a Godly standpoint. Very, very good read!! For anyone that is struggling in their life!
These bestselling doctors walk you through their ten proven stages to recovery from codependency that results from external circumstances. Humans are susceptible to codependency because of our sinful tendency to use defense mechanisms to fool ourselves. In codependent relationships, deceitful games are played, and important Christian principles are often taken out of context and abused.
This is a fantastic book. I practiced some of the techniques the other day at a gathering of a few new acquaintances, and they worked like a charm. Whether you're attracted to someone, need to get ahead in business, or simply want to increase your friendships (face-to-face or online) this book carries a lot of advice. 92 examples, to be precise.
In her trademark entertaining and straight-shooting style, Leil gives the techniques catchy names so you'll remember them when you really need them, including: "Rubberneck the Room," "Be a Copyclass," "Come Hither Hands," Bare Their Hot Button, The Great Scorecard in the Sky," and "Play the Tombstone Game, for big success in your social life, romance, and business.
The book focuses on the importance of respect and the art of listening when it comes to communication.  Though much of it may seem like common sense, I found the book to be extremely informative when it came to giving the reader a basic understanding in terms of how men and women communicate ideas differently.
I must admit that the book does make significant generalities of both men and women to a frustrating extent.  Nonetheless, the book does provide insight into the man or woman on how to deal with the opposite gender, especially when it comes to the "disappoint" phase as described by Sheikh Yaser Birjas.
Dr. Gray also discusses what men and women need from a relationship.  Men tend to need a love that is trusting, accepting, and appreciative, while women need a love that is caring, understanding, and respectful.  What often occurs is that men and women tend to give their partner the type of love they need themselves instead of the type of love their partner truly needs and cherishes.  The author also discusses how men and women keep score differently in the relationship.
This book is an eye-opener for everyone in a relationship. After reading this book, you will understand why God created community and how important it is to have safe people in your life who are God-given, loving, and accepting. I highly recommend this book to anyone who has struggled with the need to be self-sufficient and isolated.
Part One explains how people lose their "safety", which leads to self-awareness and change.
Part Two describes if and how one may actually attract unsafe people or fall into unsafe relationships. Just when it appears that hope is merely a distant echo.
Part Three clarifies what a "safe" person is, how to be one, how to find one, and when to move on. Despite the religious overtones, this book was very informative, interesting, and provocative.
This is a must-read for any couple, especially at the beginning stages of a relationship. It gives sound, helpful and practical advice which if put into practice can reduce arguments. It makes you take a look at yourself and helps you to understand your partner better.
Great book with principles and actions you can begin applying to your relationship immediately. The underlying themes of the book are…
Don't sweat the small stuff
Stop and think before you speak or take action.
These 2 guiding principles can eliminate so many issues. I recommend this to anyone in a relationship or even single people to apply to their next relationship. Great book and you don't have to read from front to back but can jump around to what interest you. Full of short stories and anecdotes that help you open up to a different, less stressful way of thinking about things, relationships, and life.
This book in a word: fluff. There are 100 short chapters, each on an idea to improve your marriage. But there are actually about 5 ideas, rephrased 20 times each. Each chapter follows the same format: an introduction of the idea, a story illustrating the idea, the author telling how he and his wife live the concept perfectly, and a disclaimer.
For example, in the chapter on Allowing Your Partner Some Eccentricities they say, "Now, we're not suggesting that you put up with any truly neurotic behavior."
Excellent book for anyone to handle highly emotional people and situations and also regulate one's own emotions. Easy to follow examples and steps related in story form as well as in bullet charts.  I truly believe this is a must-read for anyone feeling at odds dealing with others' emotions and problems, and/or dealing with your own.
The coverage of the topic is extremely complete, the points are directly on-target, and the material is very accessible.
The author has not used many of the stylistic methods of the mass-market self-help books, with cute catchphrases and lots of bullet lists.
With this book, you have to be ready to sit down and concentrate on reading. But for your trouble, you will get life-changing information presented in a clear and interesting manner.
Image courtesy of Paul at FreeDigitalPhotos.net
David Small
is the founder and editor of relationshiptips4u. He is a dating, marriage & relationship coach, speaker, and author. Learn more about him here and connect with him on Twitter, Facebook, and LinkedIn.
Master the skills to Build A Stronger Relationship