If you are dating a shy guy, chances are that your sex life is not as great as you desire and deserve, yes? It must be frustrating, especially when trying to get him to open up.
Does he become coy every time you start the subject or when you initiate the act? If this sounds like you, this is a great resource for you and him.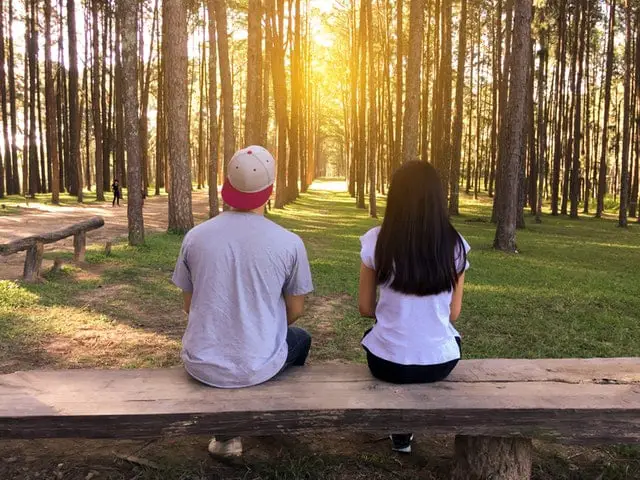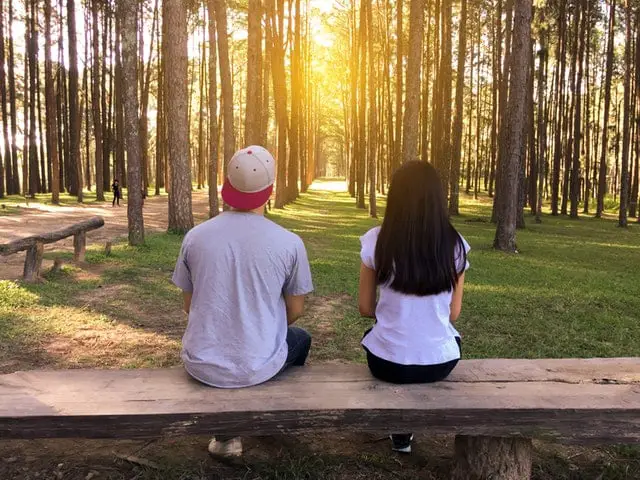 Any relationship or marriage without sex is bound to have problems. Sadness, anger, frustrations, low self-esteem and lack of confidence are just among the negative things caused by lack of or poor sex. You are reading this self-help resource because you are looking for real answers. Find them here and implement them for a great sex life.
Related Articles
Shower with him regularly 
The Frisky is a blog that discusses everything about relationships, coupling, and lifestyle. Chelsea Kaplan writes one of the most read blog posts titled "Bring a Shy Guy out of his Shell". The writer asks you to not dump your shy guy. Instead, find things that he is comfortable with and that he can allow you to do.
Showers are fun times that the both of you can enjoy. Take advantage of the steamy environment and invite him to take a shower with you. He will perhaps be motivated by your bold move to invite him. This might sound like an over-ambitious thing to do, but he might just oblige as the both of you are naked,
If he agrees, bathe him. Take your time to touch his shoulders, head, back, feet and hands. Avoid being too aggressive, as your shy guy may freak out and bold out of the bathroom at top speed. In fact, you do not have to touch him on your first try. Note that this game requires careful movement as opposed to bold aggression.
Watch erotic movies together
People often become confident when they see the confidence of other people. Buy erotic adult movies and invite him to watch with you. He might not oblige on your first trial, so give him time to mull over this. When he finally agrees, avoid the temptation to watch his reaction. Instead, watch the movie and enjoy it as much as possible.
Not a Loof is a leading sexual relation help blog that helps people like you with similar problems. The blog has a resourceful piece of advice titled The Challenge: Shy Guys and Sex. This resource advice you to encourage your shy boyfriend to watch, enjoy and learn from adult movies.
It is written by a shy guy who actually overcame his shyness and is today living, playing and working with great self-confidence. As you seek to learn from the writer, discover how sex movies can reinvigorate your sex life. You do not have to try all the sex styles and advice, but you will discover a thing or two that works for your relationship or marriage.
Master the skills to Build A Stronger Relationship

Set sexy music for the both of you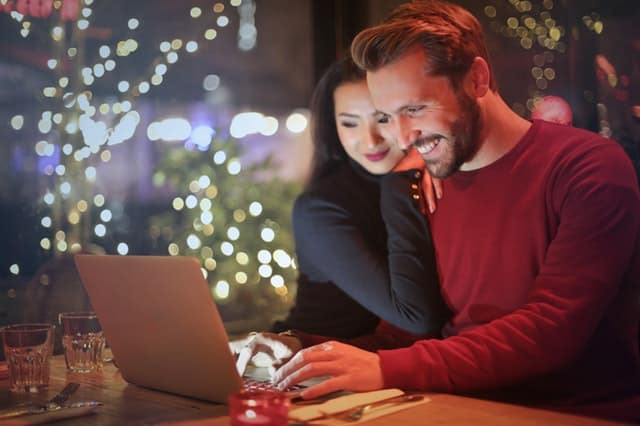 Music is one of the most powerful tools of passing a message from one person to another. The message that you want to drive home to your shy guy is that he is not a failure or a fool when it comes to sex matters. When the two of you set time and space for romance, help him overcome his shyness by setting sexy music in your bedroom.
One of the online resources that recommend music to romance is City Weekend. Joe Schaeffer wrote a post titled "Let's Talk About Sex: Dating a Painfully Shy Guy". Joe is a respectable authority in matters of relationships. He agrees that the environment within which love is made contributes greatly to the consequences therein.
You could prepare him physically and mentally by playing the music that he loves. While he is away from you, send him a short stanza or chorus from a sexy song that he likes. This jogs his mind and sets the stage for a great sexual encounter when you meet next. Allow him time for the music to have its desired effect on him and then initiate the game.
Dim the lights when having sex
Extenze is an online shop for sex toys. It publishes educational material meant to help you overcome sexual stress including shyness. In one of the more popular blogs, the shop writes that you could dim or switch off lights if one of the partners is shy or uncomfortable with lights. Try this trick as it has worked perfectly for many couples in the past.
Many people, both men, and women are uncomfortable with someone looking at their bodies. For this reason, keep your eyes off your man when you play the game and let him enjoy what he does best.
While experimenting try this tip, start with complete darkness on the first few days and then move to slight light. Let your shy guy gain confidence naturally before finally going full light. Keep him in the know and ask him for his opinion. For best results, do not do what he does not like.
Use a blindfold With Your Shy Guy
Is your boyfriend extremely shy to initiate the subject of sex? How about using blindfolds when doing the act or when taking a shower together? Barry Dutter is the author of a leading book called "The Shy Guy's Guide to Dating". He acknowledges that blindfolds are great tools for starting the sexual act and recommends it to you.
This guide is meant for shy men, but you can read it as well. As you share the ideas discussed in the book, your sex life will be so much better. The writer says that blindfolds are uncomfortable and the both of you will feel obliged to remove them, effectively getting rid of sexual shyness in your relationship.
The writer gives you dozens of tips, tricks, and approaches to get your shy boyfriend talking about the elephant in the room-sex. In the end, you will not only kick shyness for sex away from your lives, but you will also make him the champion, king, and god that he deserves to be.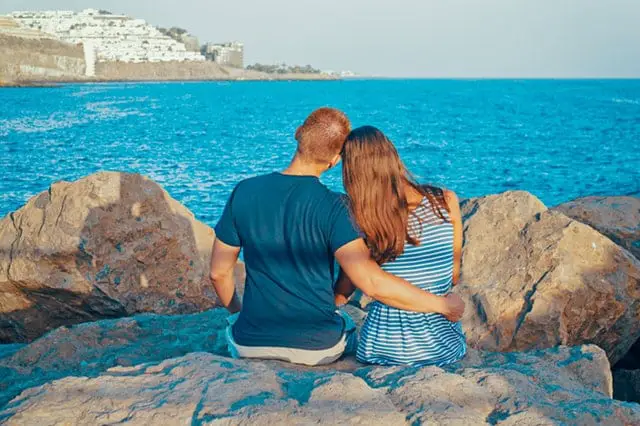 Make him your sex god
Nothing affects the ego of a man than letting him know that he is not great in bed. This is something that you must never do, as recommended by Christopher Gray, the author of "From Shy to Social", a great resource for dating people who are shy. If you are a shy man and are looking for success in dating and other personal matters, this book is especially great for you.
According to the author, the reason why your guy is shy in sexual matters might be the fact that you ridiculed his ego. Have you ever compared his sexuality to that of other men? Did you tell him that he was subpar in performance as compared to any of your former boyfriends? If the answer to any of these questions is yes, then you contributed to his sexual inhibition.
Do whatever it takes to make your man feel, look and act like the man of your dreams. Enjoy sex with him and let him do what he likes, as long as it does not hurt you. Ensure that he feels like the sex god that he thinks he is. Simply put, do not talk about other men when you are with him. Experiment with this trick by showing how much sex you want with him.
Learn his likes and give them to him
Are you dating a shy guy and need him to become a sexual extrovert in a few days? Jay Brock writes the book titled "Don't be Afraid to Dance: The Shy Man's Guide to Dating and Sex". In the book, the author emphasizes the point that even the shyest of men deserve love. He can overcome his shyness challenge in little time and start enjoying what he truly deserves!
As a girl in love, help your guy get rid of his introversion by allowing him to do or say whatever he craves for. For example, some men do not like girls to be extremely kinky and extroverted when it comes to sex.
If yours belongs to this category, he will go coy when you mention sex or even make the slightest move. If this is the case for you, allow him to be the one to initiate the topic or the act whenever he is ready.
Complement your man
Just like women, men like to be complimented when they do something good. Perhaps the reason your man is shy in matters of sex is that you did not say thanks. This is according to the blog called "Love in 90 Days". It publishes a converting blog post called 8 Best Flirting Tips to Bring a Shy Guy out of His Shell.
This resource outlines the 8 best practical tips on helping your man attain the sexual confidence that you need and that he deserves. Among them is making complimentary remarks throughout. Did he help you feed your pet or nurse your knee when you injured it riding the bike? Compliment him and he will reassemble his sexual macho.
In addition to the usual complementary notes, give him a complimentary name or a nickname that you will only use in bed or when the topic of sex comes up. A white stallion, the king, and black mamba are some masculine names that bring out the sexual zeal in men. Find yours today and help him start the journey to realizing sexual confidence.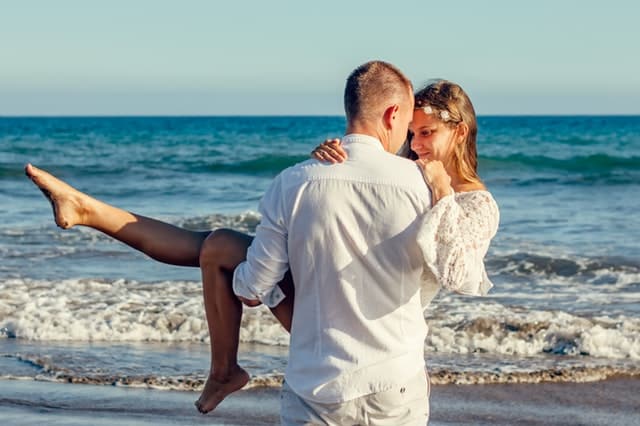 Ask him to help!
Naturally, men are wired to help women. Your shy guy feels like a real man when you ask him to fix things even if you can fix them yourself. If your car or computer is broken, ask him to repair it for you. When he does, remember the complementary line to massage his ego. You will perhaps have a great episode of lovemaking that night and several more days after that.
Chris Bale is the author of "Seduction: Dating- From Shy Guy to Ladies Man". In this book, Chris states emphatically that the mood in any sexual encounter is paramount. It depends largely on how the two people have been with each other that day or in the few hours before sex. This book discusses in length matters such as social anxiety, charisma, and confidence among others.
If you have complimented your man and made him proud of his manly prowess, he will try (and hopefully succeed) in showing you his virile self. Do you want to experience great sex and sexual energy, let him know that you depend on him! Ask him to do simple manly chores such as changing the bulb!
Seek professional counseling
Do you suspect that your shy guy is coy because of an underlying problem? There is cause for concern. Try to talk to him about it and ask if he would appreciate the services of a professional psychologist. YouQueen.com is a blog that has published an article called "5 Tips to Overcome Your Shyness in Bed".
Before baring these tips, Christina Debusk, the author of the article has discussed most common causes of shyness in bed. Sexual exploitation or abuse is one of the leading reasons why some men are shy in bed. If this is the case, a seasoned sex counselor or mental health expert will come in handy.
Men who were raped in their childhood are usually shied, nervous and even afraid of sex. They suffer from low self-esteem, especially if they were emotionally hurt by the actions or words of a past lover. Work with the experienced counselor to help your boyfriend. Express optimism for him that he will overcome the problem and become the stallion that he can and deserves to be.
In Conclusion,
Sexual challenges such as impotence and lack of libido are leading causes of shyness in men. Seek the help of a sexual health expert if you suspect this in your shy guy. Once he regains his testosterone, your sexual life and the entire dating game will once again be fun and interesting.
David Small
is the founder and editor of relationshiptips4u. He is a dating, marriage & relationship coach, speaker, and author. Learn more about him here and connect with him on Twitter, Facebook, and LinkedIn.
Master the skills to Build A Stronger Relationship