How can I make my man miss me? Relationships, love, and marriages are far more complicated today than ever before. The dating game is becoming harder by the day.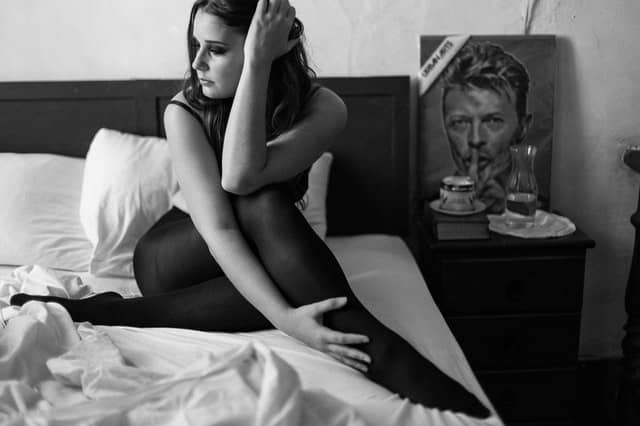 Finding the man of your dreams is one thing, but keeping him is another ballgame altogether. If you are a woman looking for the ultimate tricks to make your man miss you, you have come to the right place.
Be the woman that Your Man Miss
A man will only miss a woman if she is worthy of missing- sweet, darling, feminine, and adorable. Invest in yourself not only to attract Mr. Right but also to keep him and make him craving for more.
Let your man enjoy being with you. As the both of you connect, compliment him when he does good things and let him do so in return. He will like you so much that he wants to come back. Work on your image, weight, diet, and visual looks so he can really enjoy being there.
On the other hand, humans are naturally wired to avoid pain and undesirable situations. Avoid being the ever-nagging girlfriend who doesn't cherish or congratulate. If you are always complaining about the food at the restaurant or the heavy traffic, your man will find being with you unpleasant.
Make Your Man Miss You By Wear a signature perfume  
The sense of smell is just as strong as the sense of sight and touch when it comes to dating. Ensure that you always smell good. Bathe your body and pamper it with attractive fragrances every day. Have a fragrance that he will always identify with you. Whenever he smells a piece of cloth that you left in his house, he will miss you.
Marie Forleo is the author of "Make Every Man Want You: or Make Yours Want You More". In his book, Forleo agrees that relationships need hard work to nurture and maintain. A great fragrance goes a long way in reminding your man of your existence, even when you are miles away.
Master the skills to Build A Stronger Relationship

Leave behind things to jog his memory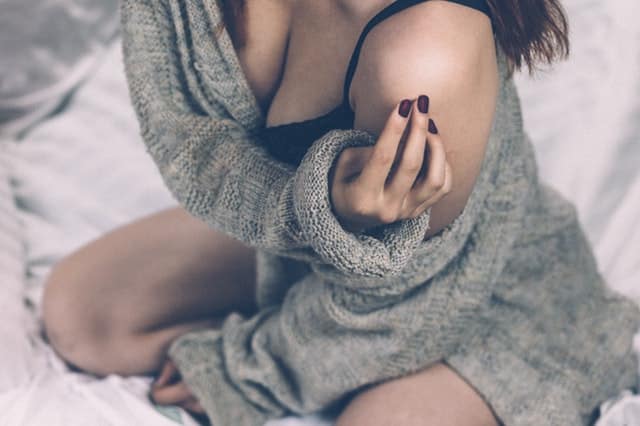 'Out of sight out of mind' is an old saying that perhaps applies to relationships more than it does elsewhere. If your man is not with you, it is very easy for him to be distracted by other members of the female human species. After all, he does not live on a lone island. Find mementos to leave behind so they can remind him of you.
The Bad Girls Bible publishes relationship tips especially for girls and women in long-distance relationships. One of the most read blogs is titled How to Make Him Miss You: 13 Killer Tricks.
It advises you to leave your underwear in his bedroom so that it can remind you of the great sex you had. This obviously means that you have to be a great lover.
Buy him gifts such as watches, shoes, bling, wall clocks, perfumes, clothes, and aftershave gels that he likes. Ensure these items are carefully placed in his house where he can see them. Every time he uses or sees something that you bought, his memory immediately jogs back to you.
Also Related: 50 Cute Text Boyfriend.
Make Your Man Miss You By Avoid being too available
You have already settled into the dating game, so avoid being too available for your boyfriend. Ali Binazir in his book "The Tao of Dating: The Smart Woman's Guide to Being Absolutely Irresistible", advises that you are to give your man some space. After all, a person cannot miss you when you are always with him.
Let your man live, play and work without you. If you are really irresistible, he will be the one looking for you and not vice versa. Let him hang out with his drinking buddies while you do house chores. If he invites you out with his friends, it shows that he wants to show you off to them.
Hang out with your friends regularly so that there is some reason for not being with him. Arrange a girls-only weekend getaway out of town. He will ask you to send him pictures of whatever you are doing. This is a strong indication that your man misses you.
Use social media to your advantage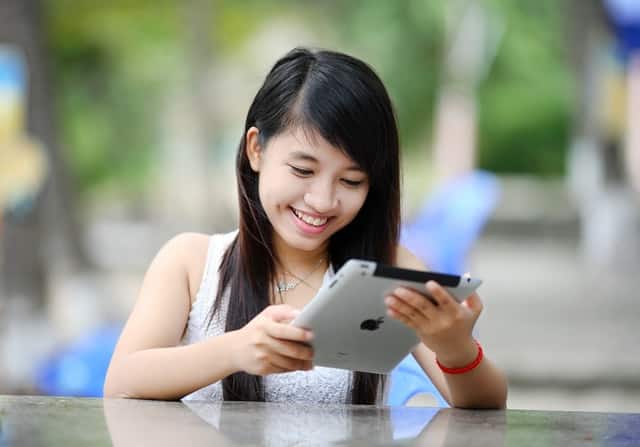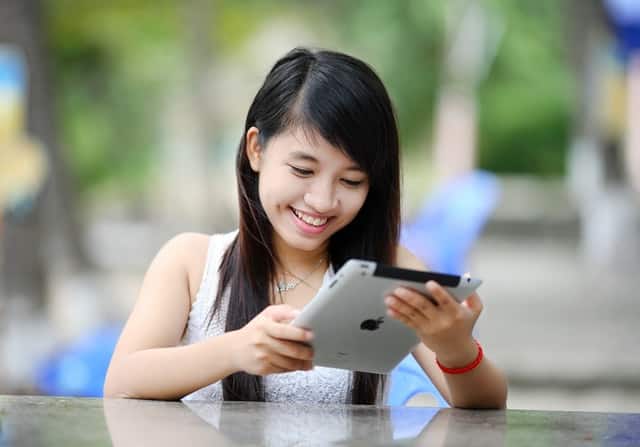 Facebook, Instagram, and Snapchat are perhaps the most dating-friendly social media platforms. Use their features to make your man miss you.
Upload pictures of yourself when alone and when you are with your friends. Post a picture that you have taken with him to show the world (and more importantly, him) that you treasure your man.
Most men will be put off when you post too much of their images online. This is especially true if the posts are fabricated or unnatural. Whenever you tag him, let the post be tender, loving, authentic, and original.
Don't return calls and texts immediately
Lanie Stevens is the author of the book "How to Make Him Burn with Desire". He reckons that communication is very important in making a man fall for you. The book says that women should pose some sort of a challenge for men. For example, you do not have to answer every call that he makes.
This point is somewhat related to the one about being mysterious. If he texts you while you are in the middle of something, you do not have to reply to the text immediately. Give him some time to guess what you are writing in the message. Similarly, do not be predictable in your telephone communication.
Treat him well when you're with him
Traditionally, men are the breadwinners of the family. You do not have to be traditional. Treat your man well by occasionally buying him a nice meal at the restaurant. The best way to a man's heart is through his stomach, so the old adage says. If he loves your cooking, he is going to look forward to your next visit.
Slism.com is a women's blog that educates you on many things among them, making your man miss you. One of the blogs published herein is titled "How to Make Him Crave Your Presence".
The article asks women to clean the house, do laundry, wash dishes, cook, and do all things that men will appreciate. He will always call you back to his house.
On the contrary, a man will not have anything to make him miss you if there is nothing you do to enrich his life. Simply put, seek to enrich his life. Go out on a leisurely evening walks with him and work out together.  The next time he walks down the same road alone, he will remember you, miss you, and love you more.
Let him do what he loves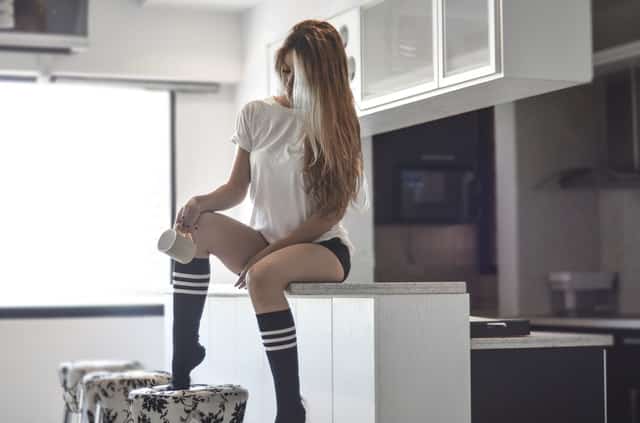 While you are busy making his life comfortable in his house, let him enjoy his hobbies either alone or with friends. Men are always in need of more space than women. It is also proven that men will spend more time with their buddies than with their girlfriends or wives. Let him be.
One of the top tricks is allowing him time to do what he pleases. After all, he can only do it for so long. After a long night of drinking with his friends, he will wake up wondering if you are okay. This is especially true if you did not call or text him the whole time.
Get busy and be independent
Independent women are so adorable that men will always try to conquer them. Have something going on in your life. Be a working girl or a student at the university. According to The Talko, your man will miss you more if he knows you are busy with some activity.
Your day-to-day activity should give the both of you time to miss each other. Who needs a girlfriend who stays home all day watching Netflix? How will she learn to earn and take care of herself, let alone her family? Let your man know that you are independent by spotlighting your independence on social media.
Is mountain climbing your next item on your bucket list? Post images of yourself atop the mountain on Facebook. At the same time, don't be too dependent on a man. It does not matter whether you are dating or married, a woman should be able to do some things for herself.
Stop trying too much
Inspiringtips.com is a great resource for a woman who is trying too much to impress the love of her life. It advises that your efforts of trying too much will not have the desired effect.  According to the blog, a man will bolt away and look for the next girlfriend if he feels that you are constricting his life.
For this reason, use these ultimate tips sparingly and carefully. A sudden change in behavior in you will cause alarm. Instead of trying too much to be with him, let him feel lucky that he found you. Be cheerful, yet not fake. Your natural charm will make him want to spend time with you.
When leaving his house, leave on a high. For example, leave when the two of you have just enjoyed a sweet pair of cupcakes or after great sex. He will have a fond memory and will want to continue it again. Avoid staying in his house for too long.
Hang out with other men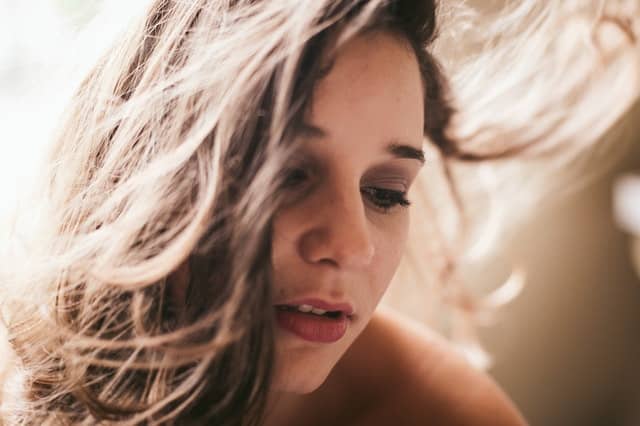 This is perhaps one of the most controversial ways to make your man miss you. It is a very delicate balancing act. When used wrongly, it will send the wrong message and will cause the two of you some heartache.
When you hang out with other men, you send him the message that you are not desperate and that there are other love suitors at your disposal.
Eric Monroe is the author of "Make Him Desperate be Yours Forever".In this ground-shaking book, Eric teaches women who are looking for a man to play the jealousy card.
He asks you to test the resolve of your man by being seen in public with other men. If played correctly, your guy will be jealous and will want more of you.
Women are known to stage-manage this trick successfully. However, avoid making it obvious that you are setting the whole thing up. When you manage to pull it off, look at your love in the eye and notice the unmistakable hint of jealousy. It awakens in his heart the desire to fight for you.
Also Related: How to Get Your Ex Back: A Helpful Illustrated Guide.
Surprise your man
Men love surprises just as women do. Go out of your way to do things that are out of the ordinary. For example, plan a couple's weekend out and send him the tickets while he is at work.
He will immediately call you to seek more details. Do not answer the call. Rather, text him that he will see for himself during the trip.
"How to Make a Man Fall in Love with You" is a leading book authored by Felicia Vine. It advises you to surprise your man with little and big things equally. Cook him something that he does not expect, but one that he will absolutely enjoy.
If he knows that you are busy at work but he still asks you out, surprise him by obliging to the date. In short, keep him guessing what you will do next. Being predictable will surely make your boyfriend or husband not miss you.
Conclusion
Women are always looking for ways to reinvigorate their love lives. These and many more tips are ultimate ways to make your man come back again and again.
When you have settled in marriage, ensure that the love is full of excitement. As you allow him time away from you, ensure that there are no other competitors likely to snatch him from you.
David Small
is the founder and editor of relationshiptips4u. He is a dating, marriage & relationship coach, speaker, and author. Learn more about him here and connect with him on Twitter, Facebook, and LinkedIn.
Master the skills to Build A Stronger Relationship