Do you feel like your relationship isn't quite what it used to be? To help you revive your relationship, we've reviewed a serious body of research to bring you the 150 most powerful, scientifically proven ways to improve virtually any relationship.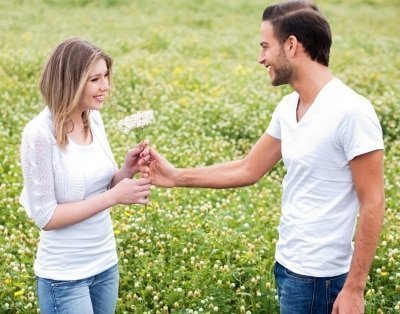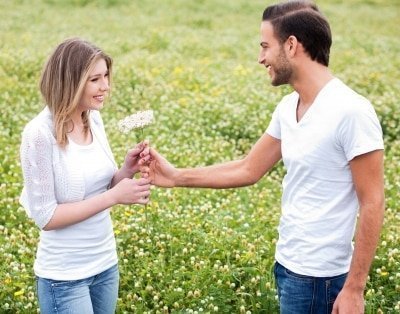 It is true that a lot of effort is required in improving a relationship. What are the ways to get a deeper equation between partners? Read on to find the 150 Tips To Improve Your Relationship With Your Partner right  now.
Take Some Time Apart.
Missing each other is a great way to reconnect. Try grabbing some girlfriends for an overnight or a weekend getaway every few months if you really want to improve your relationship right now.
Master the skills to Build A Stronger Relationship

Talk To Experienced Couples.
Get relationship tips from experienced and older couples and see what you can take away to apply to improve your relationship.
Revisit The Questions You Asked In The Beginning.
What are you hoping to accomplish in the next year? What are you scared of? These answers change, so you need to keep asking these questions to improve our relationship.
Make Some  Obvious Change In The Way You Do Things.



When your mate sees your strength as an individual emerging, they will be WOWED with you! He or she will instantly look at you differently and your relationship will improve and take a new shape.
Figure Out What Is Causing Your Relationship To Fall.



Examine the situation and maybe even be the first to suggest some things that will help improve your relationship.
Apologize When You Are Wrong.
Forget pride. If you realize you are wrong in a fight, admit it and say you are sorry. It will make a world of difference in terms of staying close in your relationship.
Schedule Sex.



It's not romantic, but in our busy lives, it's necessary. Include sex in your schedule, because you know what's less romantic? A sexless marriage. Scheduling sex will help improve your relationship a  lot.
Discuss

The Little Things.



Talk about the big things, but also discuss the little things to improve your relationship. Talk and then talk some more. The more you talk, the more you learn.
Have Your Own Life.



In any relationship, no one likes someone with no friends. So get hobbies. Get friends. Get a life! Now! It will make your spouse appreciate you more.
Always Be Thankful To Each Other.



It's true. However small it seems, remember to say thanks for small things, even if they are expected. "Hey, thanks for making dinner tonight." It creates a lot of goodwill and helps each person feel appreciated in a relationship.
Don't Yell.



No one is suggesting you stop fighting. Some fights are needed. But stop yelling, name calling and fighting dirty! Trust me, it will not improve your relationship.
Touch.



Even when you are mad at each other, just touch. Whether it's in bed or out of bed. Sometimes the simple act of touching one another can help curb angry feelings improve your relationship.
 

Appreciate Each Other.



Remember when you first started dating, how you used to go that extra mile to impress her? Well, one of the secrets to a long, fulfilling relationship is to continue to actively appreciate your partner.
 

Concentrate On Your Present To Ensure Your Future.
Interestingly, the ability of your relationship to weather tough times has a lot to do with your mutual availability in the here and now. Always concentrate on your present to ensure your future.
Don't Distort.



An early study (1980) found that unhappy couples underestimated the occurrence of pleasurable events in their relationships by 50%. Also, another study (1987) found that individuals in distressed relationships were prone to attributing negative intentions to their partner's behavior. Be positive.
SHARE POWER
While hoarding power may have got you ahead in your career, this strategy will backfire in your relationship because your girlfriend will end up feeling like her opinions aren't valuable and she doesn't matter to you.
ALWAYS COMPROMISE
To help improve your relationship, develop a more accepting attitude toward compromise. Practice by giving in on issues you don't feel extremely invested in.
FIND COMMON GOALS
Research has shown that couples who share dreams and goals have longer-lasting, more satisfying relationships. If you feel like you've been out of sync lately with your partner on this front, discuss your philosophy of life together.
UNDERSTAND ANGER
While outbursts of anger are common even in healthy relationships, when anger becomes an entrenched part of your couple life, you should be concerned.
BREAK NEGATIVE CYCLE
To break the negative pattern of conflict in your relationship, next time things get heated, let your partner know what's going on with you if you want to improve your relationship right now.
ACCEPT THE UNRESOLVED
To stop trouble from ruining your relationship, you'll need to address the bigger issues underlying your difficulty. Take turns discussing with your partner what this loaded issue really means to you.
SOLIDIFY YOUR FRIENDSHIP
How satisfied you feel in your relationship has to do with how connected you feel to your partner. To do that, incrementally spend more time with her doing something you both enjoy.
STOP CONTROLLING YOUR SPOUSE
To improve your relationship, it's best to accept that he or she is a whole other person who makes decisions for themselves and has their own needs and wants separate from your own.
USE A RESPECTFUL TONE OF VOICE WITH YOUR SPOUSE
Never answer your spouse with a loud. Don't roll your eyes at them or curse them out. Speak with a loving, patient and considerate tone of voice if you want to improve your relationship.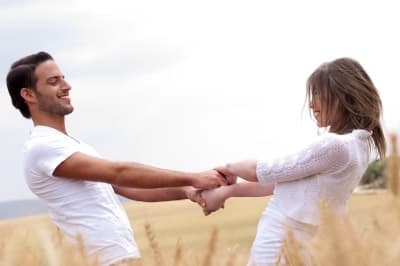 AVOID FRIENDSHIP THAT BRINGS TEMPTATION
Cross-gender friendships are not wise. It's fine to go out with friends of your same sex and enjoy a "girls' night out" or a "boys' night in", but getting close to someone of the opposite sex is too risky.
MAKE A COMMITMENT
Make a commitment to yourself that you will work on your relationship and make sure that everything is strong and perfect. A commitment will really help improve your relationship a lot.
SEEK PROFESSIONAL HELP
You might need some outside help with sorting things out in your relationship, in that case, seek out some good relationship counselors, they will be able to give you good advice on your relationship.
Take time to discuss what each other's role is in the relationship.
Make sure that your expectations are not out of line. It always helps when you both know what is expected. Let your partner know what your vulnerable spots are and what you need them to do and try to do the same thing for them once you find out from your partner what his needs are.
Grasp the other person's perspective.
Another important relationship improvement technique is wearing the other person's moccasins. It is impossible to truly know another person's motivations, reasons, and actions until we look with care and listen with an open heart.
ACCEPT RESPONSIBILITY
One very fast way to improve many relationships is to remove blame from the equation, to accept responsibility where it's due, and to find solutions instead of complaining.
GROW TOGETHER
Expecting someone to remain the same person they were 5, 10, or 20 years ago is both unrealistic and unfair. Good relationships make space for growth and both parties accept this growth in each other.
NURTURE YOUR RELATIONSHIP
Any living being and any living relationship need nurturing to improve and flourish. in order to nurture the relationship. Give your full attention, show that you care and that you're interested, and be mentally and emotionally available when you spend time with another
SPENT TIME TOGETHER
In intimate relationships, the time needed together will be far greater than the time for a boss with an employee or a retailer with a customer, but in every single case, the time spent must be dedicated, focused, and of quality, in order to improve your relationship.
BELIEVE AND TRUST YOUR PARTNER
Believing in people and trusting them is not always easy. Certainly, there are people who will abuse your trust and won't live up to your belief in them in any relationship. But try as much as you can to trust your partner if you want to improve your relationship.
PRIORITIZE YOUR RELATIONSHIP
When relationships are struggling, it's often a sign that they have been neglected. To strengthen a struggling relationship, you must make it a top priority of your time and energy.
ACCEPT DISAPPOINTMENTS
Disappointment happens when our expectations don't match reality.  Choose to focus on the parts that have fulfilled your expectations and even brought unplanned blessings if you want to improve your relationship.
DO NOT PUT DOWN YOUR PARTNER
When you put down your partner or your relationship, you are causing damage. Choose to break habits that damage the relationship, especially when you feel frustrated and disappointed.
AVOID STONEWALLING
Stonewalling is a passive-aggressive tactic that may seem neutral, but is very damaging. Whenever you ignore, stall, and refuse to participate, you are stonewalling. Avoid it if you want to improve your relationship.
DON'T PLAY THE BLAME GAME
This is a game no one wins. Even if you are successful in blaming all your problems on your partner, you still are stuck with all those problems and the feelings that come with them.
DAYDREAM TOGETHER
Take the time to daydream together and explore what possibilities you both hope for in the future.  Make goals and plans to support each other to live out your dreams improve your relationship.
KEEP TO YOUR WORD
When you say you will do something or share what's true for you, your partner is going to trust that is true.  It's ok for you to change your mind, but take the time to catch your partner up to speed. This allows your partner to grow and change with you.
AVOID KEEPING SECRETS
We are often tempted to protect our partners by keeping secrets from them. This positive intention often falls apart as time passes and unexpected consequences come to light. Avoid secrets so that your relationship will improve.
BE TRUTHFUL
A relationship built on false information intended to please your partner will eventually fall apart. Be truthful to your partner if you really want to improve your relationship.
BE HONEST ABOUT YOUR LIMITATIONS
To improve your relationship, you should be able to draw boundaries that won't set you up. When your partner asks something of you, be honest about your limitations.
ASK YOUR PARTNER TO SHARE
Ask, "Are you willing to share with me? Whenever you're ready to share, I'm ready to hear.  And I will wait until you feel safe,"  then practice being fully present.
LEARN HOW TO BE FULLY PRESENT
There is a difference between being in the room and being present.  There is a difference between hearing and listening.  Being fully present means that when your partner speaks, you don't assume you already know what he/she thinks.
FORGIVE EASILY
Forgive easily if you want to really improve your relationship right now. Forgiveness means you commit to letting go of the hurt of the past to allow for new possibilities in the future.
KNOW THAT YOUR PARTNER HAS GOOD INTENTIONS
Psychological studies have proven that once we become convinced of an idea, our brain will ignore and discredit information that contradicts what we believe. This will improve your relationship a lot.
FOCUS ON WHAT YOU LOVE ABOUT YOUR PARTNER
Allow yourself to feel again the love, pride, and respect that you felt.  Return to these moments to revitalize your commitment to making your relationship stronger.
STOP TRYING TO CHANGE YOUR PARTNER
William Glasser teaches in Choice Theory that the key to changing any relationship is to fully accept that you cannot change anyone except yourself.  The sooner you fully accept this as truth, the sooner you will begin to heal and grow together.
SLOW DOWN TO TRULY HEAR YOUR PARTNER
If you notice that your discussion is moving too quickly, intentionally put on the brakes and slow down the exchange. Make sure your partner knows you truly want to understand what he or she is saying.
PRACTICE USING EMPATHY TO FOSTER A CLOSER CONNECTION
Empathy is the fuel of good relationships. Being empathic is about imagining yourself walking in your partner's shoes seeing the world from their perspective.
COMPLIMENT AS OFTEN AS POSSIBLE
You're there to make each other feel like your best selves, so let the genuine praise flow freely. Like his outfit? Tell him! Like her hair today? Let him/her know.
PAY ATTENTION TO THE UNHIDDEN NEED
This is no easy task, as it requires you to figuratively step up and out of the current conflict and to look and listen for what's not being expressed.
ANTICIPATE ISSUES BEFORE THEY BECOME ISSUES
Many current issues could have been dealt with much earlier in the relationship, but weren't. Get into the habit of naming and flagging issues with each other, even when they are small.
COMMUNICATION
Communication in a relationship requires constant attention. Start with the basics and establish rituals of communication and connection to ensure the longevity of your love and connection with each another
   57.

BE CURIOUS ABOUT YOUR PARTNERS PERSPECTIVE
By being curious, you can learn new things about your partner, as well as support your conversation in moving toward a resolution.
SMALL GIFTS ARE IMPORTANT
Bringing home a pack of their favorite candy/magazine/book by a favorite author never gets old and it helps to improve every relationship.
SURPRISE THEM WITH DINNER
One unexpected night, surprise your partner with a home-cooked meal, and a nicely set table.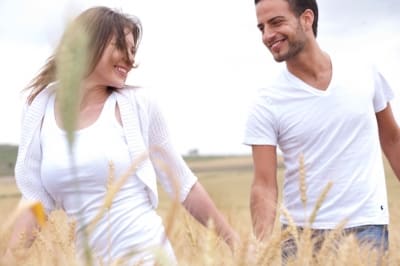 GO ON A ROAD TRIP
It will help your relationship to get out of town sometimes even if you are not going anywhere far.
Even if what you think your significant other is saying is uninteresting, don't bulldoze over his or her words. Being able to listen to each other, even when the details are ordinary, is important.
KEEP THE COUPLE'S JOURNAL
To improve your relationship, write down your desires and fantasies and leave them out for your significant other to find—encourage him to write back.
CUDDLE
Make ample time for cuddling. Whether or not it leads to sex, physical affection is important in any relationship.
HAVE INTEGRITY
Keep your word. Do what you say you are going to do. Live according to your values to improve your relationship now.
DEMONSTRATE THOUGHTFULNESS
Get out of your own head and be of service to your partner. Consider their feelings and experiences.
BE GENEROUS
Give and share whatever you can, whenever you can.
BE PATIENT
Breathe and breathe out. Patience is a virtue. There is great value staying in the present moment and not hurrying our minds or bodies onto the next task.
DEMONSTRATE SELF AWARENESS
Consider how what you are saying will feel to your partner and how it will impact them. Notice the impact you have on him/her by paying attention to their facial expressions, tone, and body language. Make adjustments accordingly.
BE TRUTHFUL
The truth has different layers and sometimes the deepest layer is hurtful or inappropriate. Speak the truth from the deepest layer that is appropriate. Speak from a place of kindness To improve your relationship right now.
BE RELIABLE
Follow through with responsibilities and commitments with competency and effective communication to be able to improve your relationship.
TAKE RESPONSIBILITY
Drop the defensiveness and the excuses and accept responsibility for yourself, your actions and your behaviors.
EXPRESS LOVE
Be open-minded and non-judgmental. Extend love to yourself and to others. Choose to be loving whenever possible — it is always important in every relationship.
HAVE GOOD MANNERS
Be polite, conscientious and gracious to your partner in your relationship.
MAKE EYE CONTACT
Look your partner openly, warmly and squarely in the eye.
Put a smile on your face and in your eyes, voice, and heart as often as possible.
GIVE EACH OTHER A PET NAME
It may be super annoying to other people and you may want to reserve it for when you're in private, but a pet name can add an extra layer of intimacy to your relationship.
DEAL WITH JEALOUSY
Jealousy can be completely toxic to relationships, so keep yours in check. If you're always jealous, figure out if it's your personal issue, or if your partner is doing things to appear less trustworthy.
HAVE A COMMON GOAL
What is it that you both want to accomplish? Can you support each other to reach those goals? That'll be a big piece of what will hold you two to together as a couple in your relationship.
HELP EACH OTHER
This one is so easy, but if your partner's having a hard time with something, whether it's doing their taxes or organizing their closet, offer a helping hand.
LET GO OF THE PAST
We often let our past hurts dictate our present. Learn to let go of past resentments and fears in order to improve your relationship and live more fully with your partner right now.
That includes waking up and going to bed together, eating together, talking together. It will help you to get it together and improve your relationship.
DANCE
Even if you have two left feet, just holding your partner and swaying to the music can be romantic and bonding. If you can't get out, your living room will make a fine dance floor. You can also watch "Dancing with the Stars" together and pick up a few new moves.
DO SOMETHING NEW TOGETHER
Doing new things together releases oxytocin in the brain, which is one of the chemicals that makes us feel all atwitter when a relationship is fresh.
TRAVEL TOGETHER
Whether it's a day trip to the lake or a month in Europe, traveling helps you improve your relationship and build memories that you can treasure forever. It can also help you forget the painful past or at least put it in perspective.
CONNECT EVERYDAY
Don't go even a day without speaking to your mate. Find some way to touch base daily. The more, the better.
PROCLAIM YOUR LOVE
Not saying "I love you" is just not okay. The words don't cost you a thing and withholding them speaks volumes.
TALK ABOUT EVERYTHING
Keeping secrets or not sharing what's in your head and heart will make your partner feel distant, and you won't get the real benefit of a shared life. Speak up and express your feelings.
SET UP TIME TO REFLECT
Marriage counselors increasingly suggest that formal check-ins could strengthen the bond between partners.
SEND A SPICY TEXT
A racy text message every once in a while may be good for couples. Those in casual or committed relationships reported that sexting increased levels of sexual satisfaction, according to research from Drexel University.
PLAN A DATE NIGHT
This is classic advice—but for good reason. Couples were 3.5 and 3.6 times more likely, respectively, to report being "very happy" in their marriage when they spent "couple time," like date night, according to a 2012 survey from the National Marriage Project.
BUY INTO ROMANTIC NOTIONS
Go ahead and take a page out of your favorite romantic comedy. Couples who believe in love at first sight, soul mates, and the idea that love never fades were more likely to report greater relationship satisfaction and commitment, according to a recent study.
STOP ARGUING OVER MONEY
Do you and your partner butt heads when it comes to your finances? Resolve to take a new approach to improve your relationship.
MAKE THOUGHTFUL GESTURES
Just a little effort can go a surprisingly long way in boosting relationship satisfaction. Research shows that thoughtful gestures make people feel grateful.
INVEST IN YOUR RELATIONSHIP
You clean the house, change your car's oil, and visit the dentist, but what are you doing to maintain the health of your relationship? Research suggests that couples suffer when they don't engage in relationship maintenance behaviors.
MEDITATION
Practicing mindfulness in your relationship and living in the moment may be productive ways to help improve your relationship.
PUT DOWN YOUR PHONE
When an individual's phone use becomes a point of conflict in a relationship, its use predicts lower relationship satisfaction and ultimately, depression.
PRAY FOR YOUR PARTNER
People engaged in this type of prayer experienced greater relationship satisfaction and commitments.
LAUGH MORE
Recent research suggests that couples that spontaneously laugh together may be on the road to a healthy (or healthier) relationship.
REMINISCE
"Reminiscing together strengthens your bond and your sense of history together," says Meyers, a relationship expert.
DO HIS/HER HOUSE CHORES SOMETIMES
Is there anything better than waking up to find that your guy emptied the dishwasher after you went to bed? He feels the same way when you handle household chores he'd been putting off, especially when he's busier than usual.
HIT THE GYM TOGETHER
Hitting the gym as a couple isn't only about finding extra time to be together, it will help improve your relationship.
TALK ABOUT YOUR FUTURE PLANS
Discussing babies, buying a house, and growing old together help couples to bond emotionally." It can even enhance the desire for intimacy and improve your relationship right now.
KISS MORE OFTEN
Couples who kiss regularly tend to have sex more frequently." And sex doesn't need to be the only incentive; sometimes relationships just need a little mouth-to-mouth resuscitation.
DO AN ACTIVITY INTENDED FOR KIDS
A sense of child-like fun may be just what you need to fill a void in your relationship when you've reached a point where all you talk about is dull, dry and grown-up stuff.
ASK ABOUT EACH OTHER'S DAY
Ask about an ongoing situation, or how a work project he'd mentioned turned out. "It will mean the world to him that you actually pay attention and are invested in his work life."
LEAVE HIM A NOTE
Jot down a quick thought on a small piece of paper and slip it into the shirt he's planning to wear tomorrow – or in his lunch or briefcase.
REVEAL A SEXUAL FANTASY
Incorporating a sexy scenario into your standard foreplay routine can make a huge difference in your relationship. "It's practically guaranteed to enhance arousal.
BRAG ABOUT YOUR PARTNER
Bragging about him in front of others makes him feel accepted and loved at the same time. It strengthens and improves every relationship fast.
SEND FLOWERS OFTEN
Flowers aren't just for us ladies! Men may be teased a bit at the office for receiving roses, but inside most will just feel adored.
OFFER TO MASSAGE YOUR PARTNER
Giving your partner a massage is a great way to let him indulge in the sensual pleasures of sex and it's a great way to improve your relationship right now.
GO TO RELIGIOUS SERVICES TOGETHER.
Studies have shown that sharing a belief in something outside oneself is a powerful marital glue that helps to improve every relationship.
PLAY GAMES TOGETHER
Couples that plays together stays together: Scrabble, Boggle, Taboo, whichever may be your favorites.
SHOW UNDERSTANDING
There are times when you or your partner may have different needs. It is in these times; you should think of your partner's needs and not only your needs.
GIVE REASSURANCE
There are times when you are simply tired and exhausted after work, and you may not be in the mood to get intimate. You need to reassure your partner of your love and explain the reason for your lack of involvement. This will really help to improve your relationship.
PLAN FOR ALONE TIME WITH YOUR PARTNER
To improve your relationship right now, set aside some private time for yourselves.
BE CREATIVE IN BED
You could try different positions or act out on your imaginations to spice up your sex life and improve your relationship.
WORK ON YOUR APPEARANCE
Try to put a little effort in making yourself attractive to your partner if you want to improve your relationship right now.
SEEK HELP FOR INTIMATE ISSUES
Seek the help of a professional to improve your sexual performance significantly and to improve your relationship.
LISTEN
Listening attentively will improve your relationship. Show some interest in all his/her actions.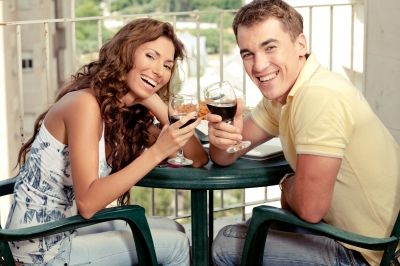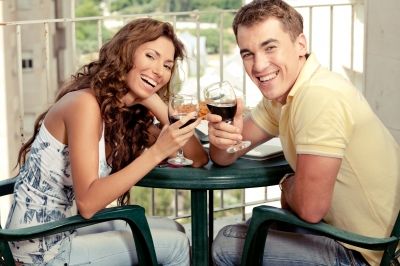 SPEND TIME TOGETHER
Go on some romantic date and arrange dinner for both of you. Have your partner experience a once in a lifetime happiness.
BE EXPRESSIVE
Learn to express what is inside of you. Whatever you think and feel, don't be shy to show it to your partner.
THINK POSITIVELY
Professor Barbara Fredrickson, a social psychologist from the University of North Carolina has been researching human emotions for the past 25 years. She and her team have found that positive thinking can even change the rhythmic beating of your heart and improve your relationship.
ARGUE IN A HEALTHY WAY
Keep your focus on the solution, rather than just airing out all the dirty laundry that has taken place since day one of your relationship.
ENCOURAGE EACH OTHER
The more you encourage one another and ask your partner to tell you about the triumphs in their lives, the more likely you'll both feel comfortable and safe.
MAKE FRIENDS
In other words, the more friends you have on your own, independently in your social life, the happier you're bound to be in your relationship.
DON'T RUSH INTO ANYTHING
At Emory University, researchers found that the longer a couple dates before getting hitched, the more likely they are to stay together forever.
PAY ATTENTION IN YOUR PARTNER'S INTEREST
John Gottman found that one of the biggest predictors of a happy and healthy relationship is when partners respond positively to each other's interest and hobbies.
DON'T GO TO BED ANGRY
Going to bed angry means shelving the issue indefinitely or giving each other the cold shoulder and then pretend it never happened the next day. It will not improve your relationship in any way.
GIVE YOUR PARTNER THE BENEFIT OF THE DOUBT
He's late to dinner. AGAIN. Instead of assuming that this is obviously because he doesn't care about your time or your feelings, take a deep breath and try to think about other possible explanations.
PLAN DATE NIGHTS WITH YOUR FRIEND WITHOUT YOUR PARTNER.
Experts say that having your own interests, friends, and hobbies separate from your partner is important for you to retain a sense of self and improve your relationship.
HAVE A BED DAY
Allow yourselves a totally lazy day where you lie around and do nothing of note except enjoyment each other's company.
You and your partner are there to support each other, not compete with one another. If you find yourself comparing or competing with your significant other, check your behavior. That will only destroy your relationship.
ASK FOR CLARITY
If you're confused about what your partner means, ask for clarity instead of making assumptions about what they mean. Use an open phrase like, "What did you mean when you said, 'xyz'" rather than instantly going on the offensive.
EMBRACE CASUAL AFFECTIONS
Our bodies crave affection and finding the perfect amount to give and get can only improve your relationship.
KEEP TO TIME
Whenever you have the chance to demonstrate that you're reliable, do it. It'll pay off in big ways.
Being more decisive might take no effort at all, or it might feel like moving mountains, but if you both master it, you'll be worth holding on to for all of an eternity.
GET A HOBBY
Try getting hobbies that you do independently of each other, and see how much happier you will become and how it will improve your relationship.
BE A CHEERLEADER
If you want to really improve your relationship deepen the love between you and your partner, up your cheerleading game.
BE A MAN, OR A WOMAN
When you're together, play an attractive part in your relationship. That doesn't mean you have to buy into cultural stereotypes, but just when you're together, play a masculine or feminine role
ALWAYS BE HAPPY
Being happy around your partner has a way of rounding back and forth, as your relationship gets more exciting and enjoyable.
IMPROVE YOUR LIVES
The more your lives are improved, the more your relationship is improved.
BE A SURPRISE
Wake up an hour earlier than usual and bring your guy breakfast in bed. Do something sexier than usual and dance to your favorite song for him.
HAVE FUN TRADITIONS
Make a tradition, like going out every weekend to a new restaurant. Never visit the same restaurant twice for the next 5 months, and you will have eaten at 20 new outlets. Make a note of your favorite ones for later. If you run of out restaurants in your city or town, go on an adventure to the next area.
BE A GOOD TEAMMATE
Being in a relationship is a two-person job.  If you want your relationship to last, you cannot expect your partner to do all of the work.
GROW TOGETHER
You grow as a couple by spending time just talking and bonding with each other.  If you can't grow or learn to grow in your relationship, it will not last.
ADAPT
You obviously cannot expect to have the all of the same ideas and beliefs as the person you are in a relationship with, so it is important to adapt if you want your relationship to improve.
OFFER SOLUTIONS, NOT CRITICISMS
If there is a problem that arises in your relationship with your partner, and they come to you for advice, offer advice that tries to help them actually solve the problem, and that doesn't criticize them for what they have done, or what the situation is.
RESPECT SPACE AND TIME
It gives you time to improve your relationship, grow as a person (self-awareness) as well as giving you that time to miss each other a little bit.
SHARE MEALS TOGETHER
While this might be difficult due to conflicting schedules, make a commitment to eating together as often as possible. Sitting down to dinner together is an opportunity to hear about your partner's day and to share yours as well.
GIVE YOUR PARTNER A HUG
Just when it's feeling like the natural time to pull away, stay in the embrace a few extra moments, it will help improve your relationship a lot.
Your relationship with your spouse or partner can be, ideally, a safe harbor of intimacy and teamwork. To build and sustain this bond, however, takes conscious attention. Taking the time to nurture the connection with your mate is crucial to avoid taking one another for granted.
Image courtesy of imagery majestic at FreeDigitalPhotos.net
Image courtesy of photo stock at FreeDigitalPhotos.net
David Small
is the founder and editor of relationshiptips4u. He is a dating, marriage & relationship coach, speaker, and author. Learn more about him here and connect with him on Twitter, Facebook, and LinkedIn.
Master the skills to Build A Stronger Relationship