Are you longing for more excitement in your sex life that has become boring?Does it concern you that you haven't been giving your man enough pleasure in the bedroom?
Has it ever crossed your mind that he could be considering cheating on you to get what you're not giving him? If any of this worries you in any way, then it's time you got some help!
You and your man might not be having sex as often as you used to. Michael Webb observes in his book Sex All Around the House that long-term relationships tend to have a dimmed sex 'spark'.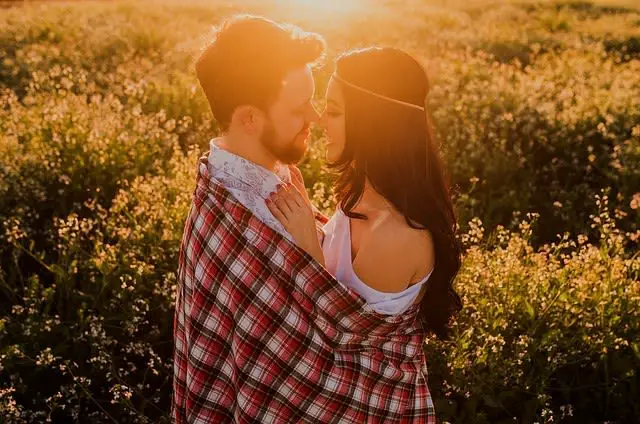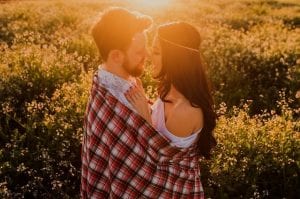 Whatever the situation in your sex life, if it's not up to your expectations, you need to do something about it. You just cannot ignore it. It's time you learned how to satisfy your man sexually in bed.
A majority of women will just bury their heads in the sand. They will pretend they have no issues with their sex life. It doesn't matter that they have run out of ways to please their man in bed.
Adopting this kind of attitude only makes it worse. You won't achieve anything by worrying, either. It's time you took charge and learned how to satisfy your man sexually in bed and have an exciting sex life.
I want to share with you 15 tips that will Make Your Sex Life More Exciting. Read and put these tried and proven techniques into practice.
Related Article on How To Make Your Sex Life More Exciting
Going oral
To give your man sexual satisfaction, you might want to go oral with him. For some men, the best feeling of pleasure is a woman's warm mouth going over his intimate spot. If you want to improve your sex life. Michael Webb writes in 500 Lovemaking Tips and Secrets that you should take advantage of this and make it work for you.
If you want your man to have powerful orgasms ensure you take your morals seriously by doing it right. After all, lovemaking is not all about sex. Most of the time, what you do before intercourse if what really matters. When you give a man oral sex, it shows you are in charge of pleasuring him.
However, not many women get the art of oral sex perfectly on the first trial. So what can you do to please your man through oral sex? Ensure you stimulate your man by focusing on his most sensitive part, that is, the tip of his manhood. Using lots of saliva on your man's organ will greatly rave up your sex life. When you do this, you will stimulate the man in the right way and make him feel more sensual.
A great sex life sometimes requires that the partners reach a middle ground, often. Things don't always have to go your way. Men like it when they are in control of things. Compromising means you mix his and your interests so both of you can feel accommodated in the relationship. This could have to do with simple things such as choosing a movie or where to go for dinner.
This could have to do with simple things such as choosing a movie or where to go for dinner. Michael Webb in his book  500 Intimate Questions for Couples says a woman avoid yelling whenever you have arguments. Even-toned discussions work better when you are in a disagreement. After all, it isn't just about knowing of ways to please your man; make him feel like a man. A little bit of compromise is all it takes.
Master the skills to Build A Stronger Relationship

Variety is more exciting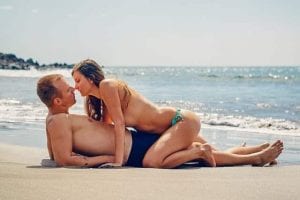 Men love it when there is more variety in the relationship. Therefore, sticking to one position every time you make love can be very boring. There are hundreds of sex positions you can use to bring in a new experience in love-making.
Quit the usual. Creatively come up with a new sex position each time you make love. It matters not if you and your partner already have a favorite position. Sticking to the familiar can only be detrimental to what's left of your sex life.
Michel Webb author of Sex All Around the House says "simple acts that show you are ready to do something different can be of great help. Take for instance having a bath together. Or having sex on the sofa or near the swimming pool. Or sex on the kitchen table." It's the simple things which will improve your sex life by 100%.
Taking control and being confident
Men like it when they are dominated by women in bed. You don't have to wait for your husband to initiate sex. If you can, send him sexy emails. Michael Webb emphasizes the need to start sexually arousing conversations in his book Dirty Talk Secrets.
You might have been married for five years already. That doesn't mean you should neglect to seduce him. By making him want you more, you will be adding the spark to your sex life.
To please your man, you definitely need to take steps to seduce him even before you go to bed. Men are visual beings and are usually turned on by what they see. Rochelle Stavi suggests, in her book  Sex Tips to Drive Him Crazy, "to show your man just enough skin to get him curious.
Once you are in bed, you need to dominate your man once in a while. It shouldn't be him taking the lead all the time." When it's the man initiating lovemaking all the time, your sex life will become boring. You might even find his interest in you gradually dwindling.
Knowing what your man wants in bed
It will be difficult for you to know how to satisfy your man sexually if you don't know what he wants. The good news is that you can easily know what your man wants in bed. It could be as easy as touching him in different pleasure points and watching how he reacts.
If you didn't know it, touching a man's nipples can really stimulate him. Find out where your husband likes to be touched or licked and you will have a time of your life. Take note of his behavior with every new thing you introduce between sex sessions.
That's how you will know the different ways to please your man sexually in bed. According to Michael Webb in his book  500 Lovemaking Tips and Secrets, he said "if you aren't sure what your man really wants, just ask him. How else are you going to revive your sex life if you don't know what your man wants?" When you give your husband what he wants, you will not just please him but show him you care about him. Learn to become more sexually active and your man will be happy and satisfied.
Knowing what you want in bed
Men are generally pleased with women who know what they want in bed. You need to be excited and not afraid to show him how enthusiastic you are about having sex with him.
Your sex life is much more than just being the submissive type. Exploring your sexual desires and fantasies is the way to turn around the situation. Your husband will know that apart from you finding him sexy, you also turn him on. Your husband will look forward to having sex with you when he knows you are enthusiastic about having sex with him. Who knows, he might just rise to your level too.
Don't be afraid to tell your man what you want. After all, men are always looking for the right formula to give you an orgasm. So you have to help him get you where you want to reach. Avoid giving him confusing hints if you want excitement in your sex life.
According to Michael Webb in  500 Lovemaking Tips and Secrets, you should tell him what you want you to expect from him and guide him. Only ensure you learn to talk dirty and you will be able to tell your man anything you want.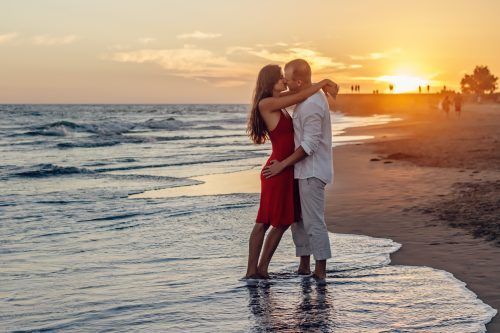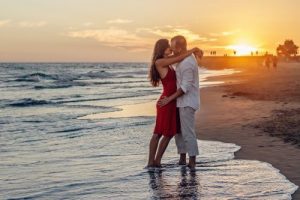 Emptying your mind before lovemaking
In order to become more sexually attractive, you need to empty your mind before having sex. If you want to improve your sex life, you should prepare yourself and your mind before lovemaking. Rochelle Stavi in her book Sex Tips to Drive Him Crazy said observed you surely have things to be done, many of them work-related.
There are lots of bills that need to be paid and your children's school needs to be addressed. All these issues might just drain the energy or enthusiasm you have left to revive your sex life. So, if you want to make your sex life more exciting, empty your mind, give him time and attention, and enjoy.
Stimulating your man's mind
If you want to learn how to become more sexually attractive to your partner, excite him where it matters – his mind. The way to go about it is getting your vocals into the overdrive.
Whisper some something dirty or sensual in his ear and see what happens. Don't worry if your man initially finds it awkward. You definitely have the resources and ability to learn how to do it right.
Once you master the art, you will get your man aroused quickly and ready to make love to you.Rochelle Stavi in her book Dirty Talk Secrets suggests a few things you might want to say to him. "Tell him you can't wait for him to be inside you" and your sex life will never be the same.
Staying attractive for him
Becoming more sexually attractive to your partner is one thing that will definitely excite your sex life. The first thing is to remain healthy and fit by doing regular physical exercises and having the right diet. Your man will be pleased to know that you are going to such great lengths to be more attractive.
The tragedy is that most women who have been married for long tend to be careless in how they live. Many end up adding more pounds to their weight thus becoming less sexually appealing. Excess weight is a killer of passion in marriage. It is an area that needs to be addressed if there will be an improvement in your sex life.
And it's about what you get out of it. When you keep fit, you will feel good about it and make your man know you are able to satisfy him. It is as psychological as it is a physical thing. Your attractiveness will lead to a great improvement in your man's confidence.
Rochelle Stavi, says this will surely have an impact on his sexual performance. Who doesn't want a man who is at the optimal level when it comes to sexual performance? You will improve your sex life and enjoy each other more.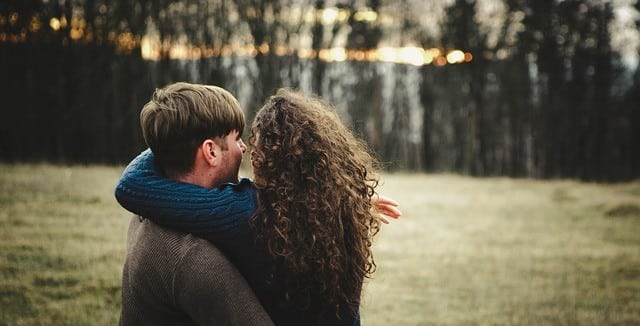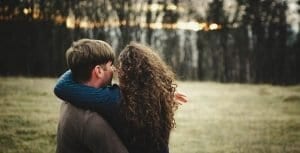 Being sexually rough will Enhance your Sex Life
Satisfying your man in bed sometimes involves being rough. Who says that sex should always be sensual and gentle? If you tell your man how you want it, he will definitely do it your way.
Michael Webb in  500 Lovemaking Tips and Secrets suggests you don't keep quiet if what you want is the harder and faster kind of sex. Ultimately, you will add lots of flavor to your sex life when you're rough with your husband. This will make reaching an orgasm easier for you and for him.
Catching his senses – sight
You might already know about this. If you don't, it's all about him seeing your sexy side. Men by their very nature love seeing their partners' beauty in action. Whenever you have an opportunity to floss what your mother gave you, do it. It is a fact that men get excited faster than women, mostly through visual stimulation. Give him what he wants to see and improve your sex life.
If you want to arouse him sexually, put on something he likes.Michel Webb suggests in 500 Lovemaking Tips and Secrets a simple striptease. Try a sexy t-shirt, a pair of high heels, and thigh-high black stockings. You can follow this by readying yourself for a provocative position. Keep your legs open, knees bent, and the back resting on a headboard.
If you can, have a bath with an open door. Alternatively, do a change of clothes right before him. These seemingly small acts are bound to awaken his senses and get him to have sex with you. If this doesn't work to make your sex life more exciting, what would?
Teasing him will enhance your sex life
If you to know ways to please a man in bed, you definitely need to play games with him. This shouldn't be limited just to the bedroom, but anywhere and everywhere. Your sex life shouldn't just be about switching lights on and off; it should be more exciting than that. To satisfy your man sexually, think of ways to tease him.
If you know something about dancing, use it to create a sexy effect even in the presence of friends or family. This should be an opportunity to lure your man with sexy dance moves. If he becomes jealous, know he is planning to take revenge on you in bed.
Preparing for him a nice dinner
The saying goes that the easiest way to a man's heart is through the stomach. There is, therefore, no reason why you do not try out your luck with a scrumptiously romantic dinner. The dinner should be served to your man light but delicious. If you make it too heavy or tasty, it might just backfire.
You don't need to have a very extravagant menu. Offering the food items that he likes and craves the most is the way to go. This will not just make him happy and contented but will revive his feelings for you. Add in a little bit teasing, and you can be sure to have a more exciting sex life.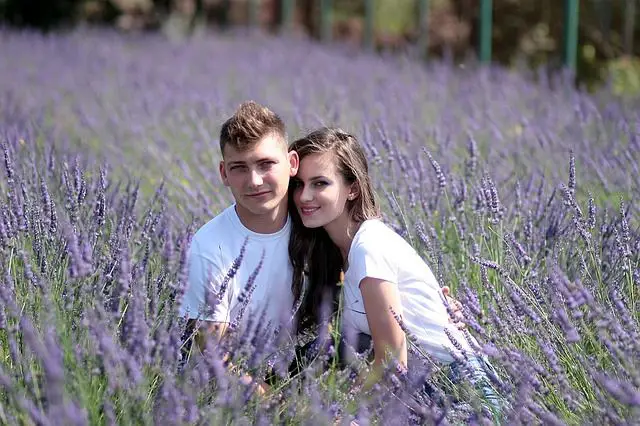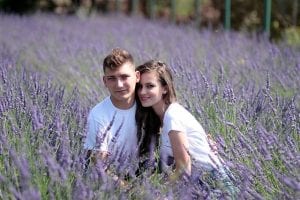 Making your man feel confident
It is vital for you to keep encouraging him to make him feel confident. Simple things like telling him how talented, amazing, and hilarious he is can give you a great sex life. To build his confidence, find ways to help him accomplish his goals and dreams. Ensure you are sincere as you make efforts to be with him on his way towards his goals in life.
If your man has an important event, test or interview lined up, heap him with praise. Evan in his book The Dirty Talk Secrets handbook suggests you tell him of the special place he has in your life. If your man has a big game lined up, bake him his special cookies. Give him a call on the eve of the game and wish him luck. He will feel loved by you and pay you back with sex later that day. Do these practical things and your sex life will never be the same.
Giving each other breathing space
You should avoid being too clingy with your partner. Sex life sometimes works better when partners give each other space. For your man to satisfy you sexually, it's good to give him the space he needs. When you are clingy, you want to be with him all the time. You do not want him to spend time alone or with his friends.
Being clingy tends to suffocate your man and leave him gasping for breath. So avoid calling him all the time. When you are free, you can check on him once or twice but not every few minutes. If he is with his friends, you may end up annoying him.
In essence, allow your man time and space to freely pursue his hobbies. Go for a night out with your girlfriends and allow him to be with the boys. This will give him the opportunity to just be himself, which is good for your relationship.
Conclusion
Rochelle Stavi reminds us in Sex Tips to Drive Him Crazy a woman has the power to save relationships. One can easily become a total sex goddess without putting in much effort. The place to begin is by giving him oral sex with the aim of rocking his world in bed. Women, therefore, need to learn how to give men pleasure, if they hope to have a great and exciting sex life.
David Small
is the founder and editor of relationshiptips4u. He is a dating, marriage & relationship coach, speaker, and author. Learn more about him here and connect with him on Twitter, Facebook, and LinkedIn.
Master the skills to Build A Stronger Relationship