Sexually attracting your husband can be an uphill challenge. This is especially so if you have been married for a while. It could be that you got used to one another or slowly drifted apart.
So with time, you have found yourself in a sexless marriage. For many, this could spell doom for a once-promising union.
While there are quite a number of people who think sex is not important, its role in building marriage cannot be overemphasized.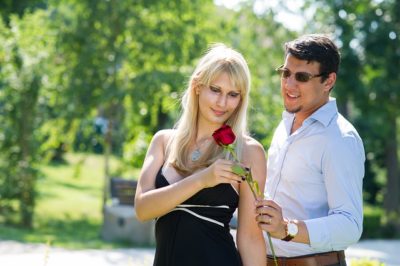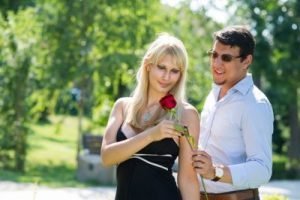 Loss of physical contact can turn out to be the last straw that broke the camel's back! Lack of sexual intimacy between married couples has been found to be one of the main causes of divorce. This was the subject of the book Divorce, Causes, and Consequences by Alison Clarke-Stewart and Cornelia Brentano.
The authors cite a lack of intimacy as one of the major causes of divorce. However, if you haven't been sexually active with your husband, there's a lot you can do to salvage the situation.
Related Post on How to attract your Husband Sexually:
I want to share with you 21 tips that will help you get your husband sexually interested in you again, let us get to it.
When you discover that your husband is no longer interested in you sexually, it's time to change your wardrobe. Make it sexier and attractive, for a start. Sexy clothing doesn't necessarily mean those that expose you or parts of your body. It means investing in clothes that go well with your body type.
Jake Collins addresses this in his book What Men Really Want Women to Wear. They say dressing to bring out the best of your features is sure to seduce him. Do your homework on clothes that work well for your age and will concurrently make you look sexy and attractive. Only ensure that whatever you choose will be good enough to turn him on sexually. After all, you can't do enough to make your sex life better.
Master the skills to Build A Stronger Relationship

Maintaining your beauty and attractiveness
There are lots of couples who have lost touch with each other because one of them is no longer attractive. To remain sexually attractive to your husband, ensure you maintain your attractiveness. Work on your body, skin, and face so they have the sex appeal that will keep your husband interested in you. There is no reason why you should look your best going out to work and not at home.
Your husband should see the best you have to offer. If not, he might get sexually attracted to someone else who looks better than you. Check your wardrobe as much as you do your weight. If you can keep looking attractive always the better. Your husband will definitely want you more and more sexually.
Many of the problems in relationships arise from one partner cheating on the other. If you want a sexually fulfilling marriage, ensure you avoid cheating on your husband. If you have been cheating or have been having your eyes on someone else, stop! After all, you don't want your husband to unnecessarily suffer and struggle affecting your sex life.
The book Affairs hurt-The Pains and Effects of Infidelity by Florence Mabwa talks about this. She says cheating complicates matters by introducing into the relationship a lack of trust. So work to establish and maintain the highest level of trust in your marriage and you can be sure to have a sexually fulfilling relationship.
Having regular sex with your husband may require that you work on it as a team. After all, it takes two to tango. For any married couple, there could be things one partner wants to do sexually. Unfortunately, some of those things could make the other half uncomfortable. You need to be open to teamwork and collaboration with each other to achieve better sex.
If your partner wants to do something different in bed, welcome him. If you don't, your relationship might suffer in the process. What you need is to patch up, work as a team and you will find yourselves being sexually active. Just know that teamwork is what's going to make the dream in the long run. So, avoid being a spoilt sport. Instead, be the team player.
Removing the predictability
One of the reasons you're probably having problems in your sex life could be predictability! If you want your man to show an obvious weakness for you, make sure he cannot guess your next move. This is especially important if you are in a marriage. According to Marcus and Ashley Kusi, removing routine from your marriage is key.
They say this in their book Emotional and Sexual Intimacy in Marriage: How to connect and reconnect with your spouse. You have to keep your husband on his toes for a sexually charged relationship. If you have set aside specific dates of having sex, do away with them! Changing your dates randomly is much better in building your relationship sexually. Also, surprise him with something new and you will love the results.
If you want to keep matters sexually alive with your partner, you might have to take matters into your own hands. Stop those clues and hints that your man hasn't been responding to, anyway. When you notice your husband doesn't seem to know what to do, why not take control?
Men like it when they know you desire them. So, step up and ensure you are making him feel he is the most wanted man anywhere. You don't need any advice on that matter. Take action and you will realize you have the power to turn around your sex life. Take charge and you will see things change for the better.
Maintain your personal touch
Never, ever forget to keep your personal touch. Maintaining the fire burning in your sex life requires that you have in mind all the things that matter. For you to have a sexually charged relationship, keeping in mind the intricate details is vital. After all, the only way to personalize your relationship is by never forgetting certain things.
No matter how hard it may be, ensure you remember your husband's birthday. Things like his favorite color, shoe size, likes, and dislikes should bring sex back into the relationship. Ensure you never forget these important details. It is little things like these that add a lot of passion for a sexually improved relationship.
Wearing sexy lingerie will turn on your Husband Sexually
Do you want to be sexually involved with your partner, often? Why not show him that you do? Just like any product, sex should be properly packaged. Don't worry about the shape of your body. It doesn't really matter if you are slim or otherwise.
It's the confidence, and comfort you have in who you are that really matters. If you are not sure what color works best for you, ask a few friends. Alternatively, peer through Lingerie for Women by Keith Bowen. Then go out and find out which lingerie piece you need to attract your husband sexually. You will discover that weight isn't an issue, after all.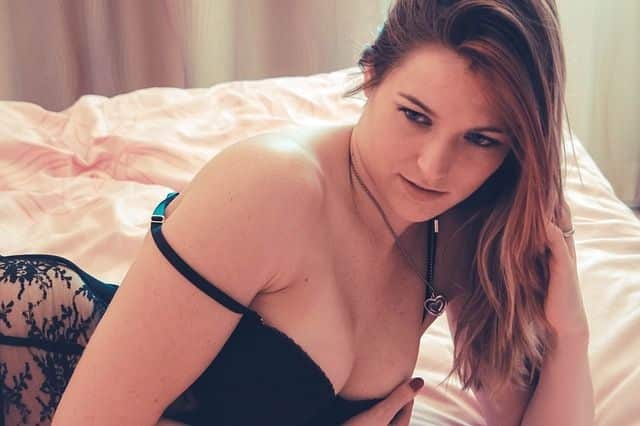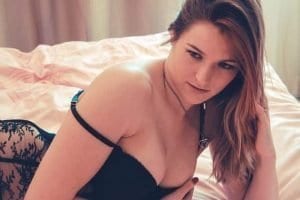 Your husband will love it when you are a little bit naughtier. Since it costs nothing, why not try it? Soften your voice while saying wild things and make your husband want you sexually. Pass subtle messages that will make him know that you have sex on your mind.
Who knows what you might achieve! Surely, tease talking might just be what you need to re-energize your sex life. It not only keeps things sexually spicy but also brings flavor back into the relationship.
Prioritizing your husband
As a married woman, your husband should be your number one priority. Ensure you create an environment where sex is assured. You may already have drifted apart. If that is so, ensure you start making him your top priority, for once. With time, you will see how things will change sexually for the better.
Showing affection and building a strong relationship with your spouse will eventually have a good effect on your sex life. David Schnarch's is the view that men who feel undesired are likely to want their wives less. He says this in his book Intimacy & Desire: Awaken the Passion in Your Marriage. Give your husband all the affection you can and you will change things for the better – at least sexually.
Arranging for a periodic getaway
If you have not been able to frequently get out of town, arrange for a periodic getaway. Remember, when you need to go out most, go out with your partner. Don't go on holiday alone. Plan together with your husband to be going away on holiday time-after-time.
It could be weekly, monthly, quarterly, or even yearly. It doesn't matter! Getaways are not just fun, but they make sure the spark in your sex life is maintained. While out on a getaway, you will get to know each other better and become sexually rejuvenated.
Many problems in the sex life of many relationships emanate from partners being predictable and having closed minds. If you are one of those in this situation, you need to change and be more open-minded. Knowing what you want to do and being open to what your partner wants sexually is important. When it comes to matters of sex, you can never lack new things to try out in bed.
Therefore, be open to trying out new ideas. As a rule, respect every new idea that your husband comes up with. Don't dismiss such ideas wholesale, rather try them out together for a more sexually charged relationship. Avoid being top uptight in bed or doing things the same way you have always done them. Who knows what things your two ideas may have in common for an explosive time in bed!
If there is anything that has a great effect on your sex life, libido is definitely it. Yet there are many things people take for granted but which limit their libido. Among them is the lack of exercise. So why not take up an active life to ensure your libido keeps burning? Also, the food you eat can lead to a dip in your libido.
This is the view of Dr. Kevin Leman in his book Sex Begins in the Kitchen: Creating Intimacy to Make Your Marriage Sizzle. It is, therefore, important to change your diet to foods that either keep your libido intact or improves it. To have a more sexually charged marriage, combine exercise and a good diet.
When it comes to sex, your body is an asset that needs to be cared for and flaunted. There is no reason why you should be covered all over when you're with your husband. To turn your husband on sexually, show him what he has been yearning for. A little cleavage can do the trick. It doesn't have to be anything that's a turn-off. Wearing that mini-dress should leave your man's sex drive up a notch higher. By focusing on how he sees you can have a transforming effect on your sex life.
Why shouldn't you admire your husband and tell him you are his top-most fan? If you can't tell him, show him. Sherry Argov in her book Why Men Marry Bitches says men like women who are in control of themselves. As a woman, ensure you keep telling your husband you love and cherish them.
When a man knows he is loved by a woman, he will be more sexually attracted towards her. Show support and love for your husband's dreams to make him feel more loved. Your husband should know you are cheering him along. That is a sure way of ensuring that your relationship grows more on the sex front.
If you are one of those women who cannot talk dirty, why not do it in writing? It doesn't have to be anything too formal. Writing a suggestive note on the steam on the mirror after showering can really make a difference.
Sharon Jaynes suggests as much in her book A 14-Day Romance Challenge: Reigniting Passion in Your Marriage, says that putting ideas in his mind, you can greatly improve your sex life. Sexually spicing up your life can be as natural as leaving subtle messages on your husband's trail. Only be a little creative and write from your mind.
With a positive attitude, you have power over anything that might be going on around you. If things are not working out well in your marriage, the best you can do is have a positive attitude. You might just be surprised to see how much your husband loves to see your positivity.
If you are positive and you have a positive outlook and disposition, it will attract him to you. Men naturally feel attracted to women who are positive. So if you want your husband to find you sexually appealing, why not be positive about life? Do this and you will see a tremendous change in your sex life.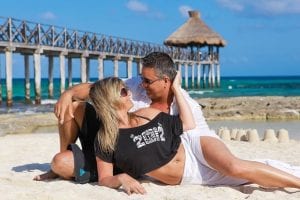 Keeping a little distance
Of course, you need to stay close to one another to sexually attract your spouse. However, you don't always have to be together with your spouse. If you are looking to keep the fire burning in your sex life, try to keep some distance.
Pick a day when you will be away from him and keep your distance. You don't have to leave your home. You might just have to go to a quiet room where you can be alone. The aim is to keep him guessing what you are up to. You might just end up setting the stage for a sexually explosive night.
Sleeping at the same time
It might be cliché, but couples that go to bed at the same time have better sex. Discordancy and misunderstanding can easily come about because of the differences in sleeping time.  So, if you want to keep the fire in your relationship burning, ensure you be going to bed together.
Annabelle Roseline says as much in her book Fix Your Sexless Marriage: How To Fix A Sexless Marriage And Bring Back The Spark In Your Bedroom. According to her, going to bed at the same time gives you the opportunity to know you better. It also provides for more privacy and more intimacy, as well. So go to bed together, cuddle, and do other things that you wouldn't otherwise be able to do. That way you can keep your husband sexually aroused.
There are so many couples who have problems in their marriages because of not treating sex as something special. Learn from them and avoid making sex something usual. Make it something sacred, that only the two of you know how it works for you. Focus on its start, progress, and end. You don't want to be sexually entangled just for the sake of it. You ought to make it as special as possible to increase the attractions between you and your partner.
The right mood can create a great sex experience. Doing things that improve the mood and set the stage for a sexually charged evening is wise. So, turn down the lights leaning on the indirect light and play some light music to create a seductive environment. If anything, romance can only thrive in the right setting.
Conclusion
There is basically no reason why your marriage should continue suffering due to lack of intimacy. As a woman, you have the power to turn things around. Dr. Kevin Leman encourages women not to be ashamed to try new things in the bedroom. In his book Under the Sheets: The Secrets to Hot Sex in Your marriage, he says there is no place for embarrassment when it comes to intimacy. Well, why not turn up the heat?
David Small
is the founder and editor of relationshiptips4u. He is a dating, marriage & relationship coach, speaker, and author. Learn more about him here and connect with him on Twitter, Facebook, and LinkedIn.
Master the skills to Build A Stronger Relationship